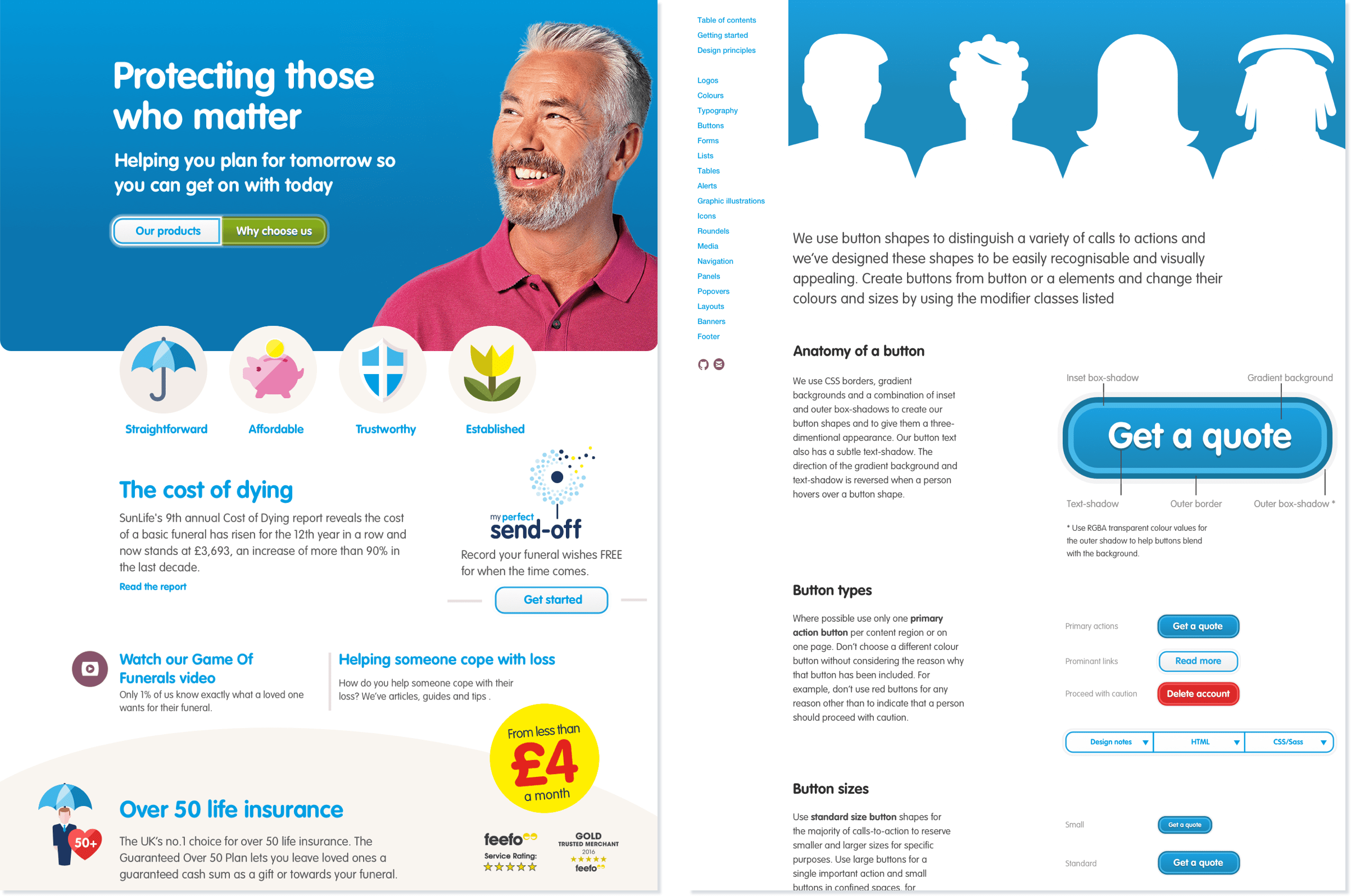 Integrated approach to design
SunLife found it difficult to maintain the integrity of their brand across channels and their digital design felt disconnected from print. What they needed was an integrated approach to design, so I worked with them to create a visual language that's now consistent throughout digital and print.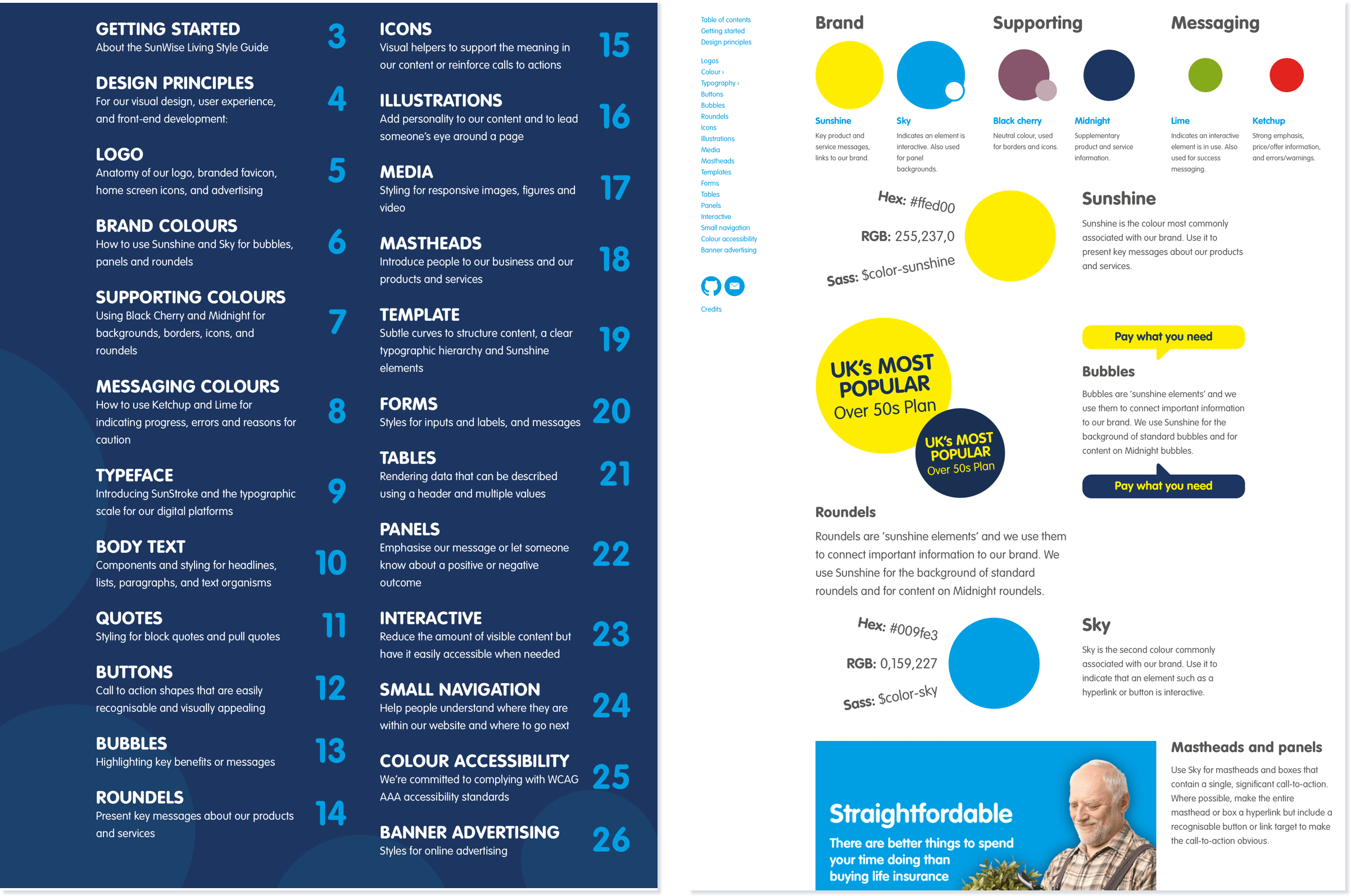 SunWise design system
SunWise includes an elaborate style guide, one that's designed to inspire designers and inform developers. I brought the SunLife brand to life on each page by filling them with art directed content and examples of how to express the brand across digital and print.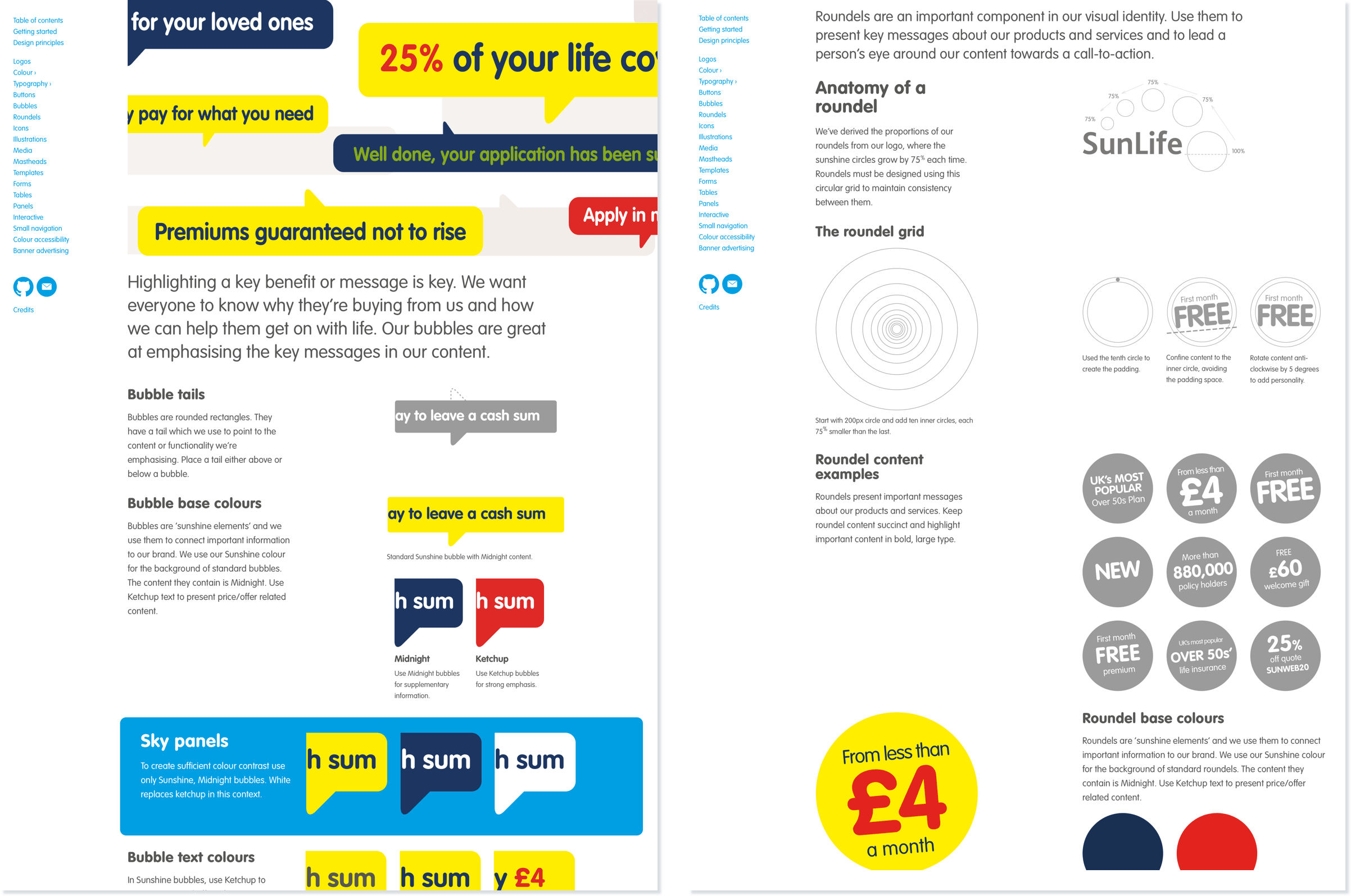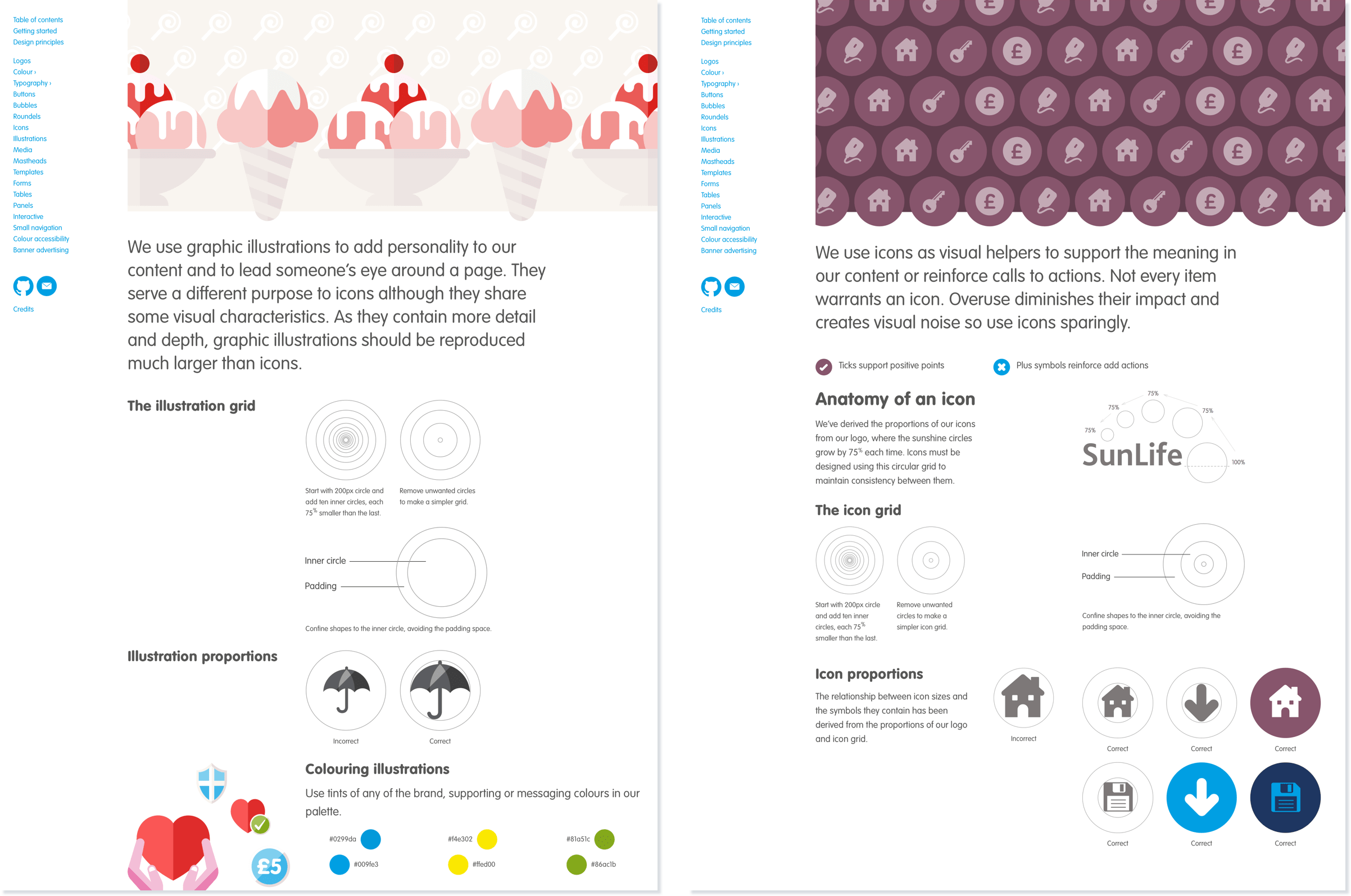 Working drafts
In every project, there are designs that never make it beyond the concept stage, and SunLife was no exception. Here are just a few of my working draft designs: