More van, more value
The Ford Transit-also known as the Ford T-Series in some markets-is a range of light commercial vehicles produced by Ford since 1965. Sold primarily as a cargo van, the Transit is also built as a passenger van, minibus, cutaway van chassis, and a pickup truck. Over 8,000,000 Transit vans have been sold, making it the third best-selling van of all time. The first production Ford to wear the Transit badge was a van built in Ford's Köln Cologne plant in 1953. The van was produced initially at the Langley facility in Berkshire, England, then production was moved to Southampton. Transits were also produced in factories in Belgium and Turkey.
Ford Transit
Erik Nitsche grew up in an artistic family. His father and grandfathers were typographers and friends with artist, Paul Klee. Klee inspired Nitsche to be an artist. Nitsche moved to the United States and during a decade in New York, worked as a freelance graphic designer for clients including Harper's Bazaar, Life, and Vanity Fair.
Nitsche paid meticulous attention to details of page composition, typography presentation, and the juxtaposition of design elements. His hallmarks were clarity, vibrant colors, smart typography, and geometric principles.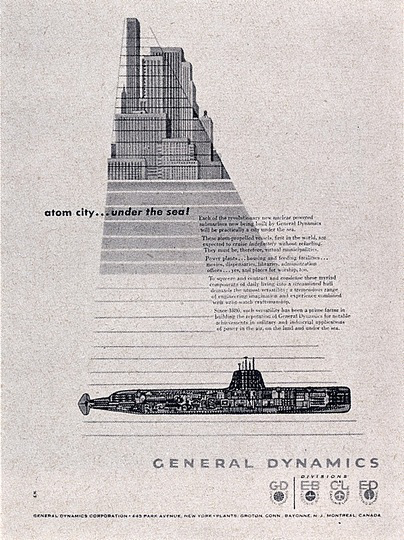 About Erik Nitsche
Erik Nitsche was born in Lausanne, Switzerland in 1908 and was a pioneer in the design of books, reports, and other printed materials. In 1955, Nitsche began working as art director at engineering company General Dynamics where he designed a 420-page book on the company's history entitled Dynamic America.