And All That (Transcending CSS) Malarkey
Words can hardly express my pride at holding my finished book Transcending CSS: The Fine Art Of Web Design in my hands for the first time.
This morning I returned from a (literally) flying visit to New York where I had the very real pleasure of visiting my friends at AOL and speaking at their Design and Programming Offsite event. The visit was a memorable one, not only because I am a huge fan of the work that AOL are doing and I was able to spend time with some of their hugely creative designers. (Update: There are a few photos on Flickr.)
Some (most) of you might know that I have spent eight months of this year writing a book, Transcending CSS: The Fine Art Of Web Design. On Friday, at AOL, I was able to see a copy, sent direct from the printers. It was an emotional moment, as writing Transcending CSS has been a labour of love, yet at the same time one of the hardest things that I have ever set out to accomplish.
Words can hardly express my feelings at holding the finished book in my hands for the first time. I am amazingly proud of the end result, it is everything that I wanted it to be and more.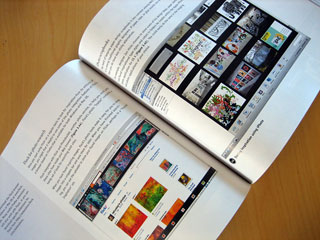 Words can hardly express my pride at holding the finished book in my hands for the first time.
What's in the book?
Transcending CSS is divided into four parts: Discovery, Process, Inspiration and Transendence, rather than a series of chapters.
It starts with the background and my principles for a transcendant CSS approach, moves through new methods for working with CSS during design and prototyping phases, into an explanation of grid based design and a detailed look at how some of my favourite sites of the moment have been designed. It ends with a series of brand new examples using some familiar and some not-so-familiar CSS techniques including some from CSS3 and rounds off with an exclusive look at the CSS3 Advanced Layout Module actually working in a real-life web browser.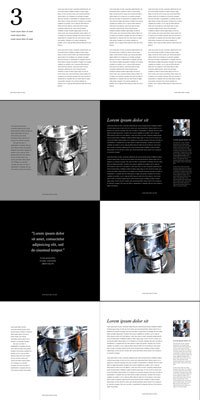 My original page layout concepts.
Making it happen
As I spend most of my time obsessing over design details, I wanted to have control over the design of Transcending CSS; this is not control that publishers usually give over to an author, particularly a first-time author.
I have been so incredibly fortunate that New Riders allowed me not only to write the book, but also to design the concepts and layouts for the cover and for all of the internal pages (above). These have been beautifully transformed into finished pages by the incredible team at New Riders and the design of the book is everything that I could possibly have wished for.
What can I say about my friends and colleagues: Mark Boulton, Aaron Gustafson and Dave Shea who not only helped me develop the book from early concepts to its final shape and edit my words, but gave me the encouragement to see the enterprise through to the end? Molly has written the foreward and Dave the preface. How proud am I to have these two incredible people agree to participate?
So now its done, and so is the supporting web site at www.transcendingcss.com where in the next few days there will be a competition to win one of three Transcending CSS engraved Apple iPod Shuffles. I hope that you will like it, find it informative and an inspiration and funny in places too. There are plenty of visual gags and other in-jokes for the BritPack and my other friends and colleagues too.
When will it be available?
Transcending CSS will be in distributor's warehouses in the USA next week and shipping to the rest of the world in the next few weeks. Fingers crossed, if you have pre-ordered a copy it should be with you pretty soon.
---
Replies