Black and white: Day two
Frank Miller's Sin City.
Two of my favourite comic books artists excel in black and white illustration, the first, Frank Miller is better known for his work on Batman: The Dark Knight Returns and more recently, Sin City. The second, whose work I'll look at next, is a lesser known artist and writer by the name of Paul Chadwick. His character, Concrete, remains one of my all-time favourites.
Frank Miller
Frank Miller first gained attention after he 'pencilled' two issues of Peter Parker for Marvel comics. In the years that followed, his work on Daredevil and Elektra and the massively acclaimed Batman: The Dark Knight returns took him to the top of his profession. Miller's work was a bold departure from the 'do gooding' superhero conventions of mainstream comic books. The tone of his work is often dark and brutal and his reinvention of the Batman in The Dark Knight and Batman: Year One, breathed new life into the character. But I think that it is in his darkest creation, Sin City, that Miller's talents as a cinematic illustrator are shown at their best.
And guess what... Sin City is in black and white.
Sin City
Sin City draws inspiration from both film noir and pulp detective fiction including Mickey Spillane and Raymond Chandler. In Sin City, the tone is bleak and Miller's black and white illustrations serve to darken the mood even further. The lack of colour creates tension and forces the artist to convey the action only through composition. The result is dark and claustrophobic.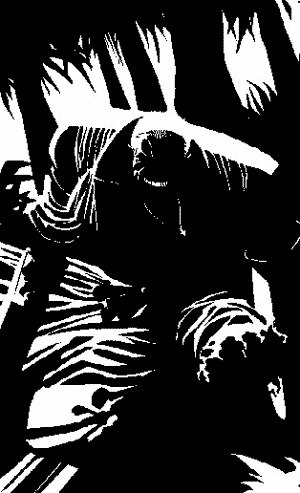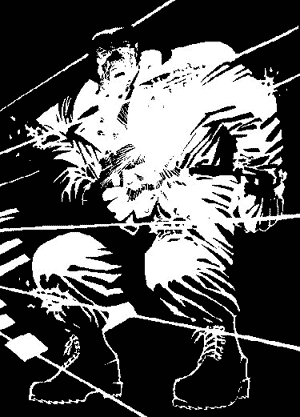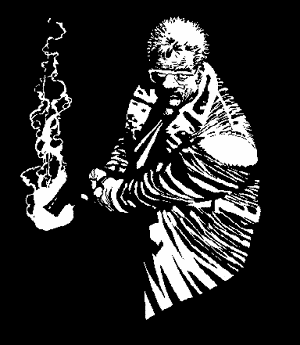 2005 will see the release of the film version of Sin City starring Bruce Willis and Mickey Rourke. Frank Miller also makes his directors' debut alongside Once Upon a Time in Mexico's Robert Rodriguez.
If you haven't yet read any Sin City, there is plenty available at Amazon. Go buy some, I promise you won't regret it for a minute.
---
Replies