Mickey Malarkey
Those famous ears were just too good to miss (apparently). (Patrick Lauke has just published an @media portrait of me over at Flickr.)
Scribbling furiously away during @media (Ed says: What? You weren't listening to the wise words?), the highly talented Kevin Mears made drawings of the speakers.
Now mine has been added to the gallery.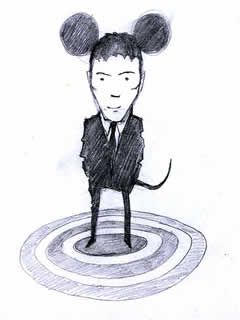 Mickey Malarkey
Kevin says,
[...] those famous ears was just too good to miss.
Well thanks Kevin :) I'll take that as a compliment.
Update
Patrick Lauke has just published an @media portrait of me over at Flickr.
---
Replies