New Labour poster campaign
Driving through Warrington yesterday, I caught my first glimpse of the UK Labour Party's first campaign posters for the up-and-coming General Election
Oh my kiddy aunt, it's started already. Driving through Warrington yesterday, I caught my first glimpse of the UK Labour Party's first campaign posters for the up-and-coming (to a church hall near you) General Election.
(If I can resist for today) leaving the politics to one side, the new posters take their design inspiration from varying periods from Elizabethan times through to the 1960s and 70s. For a brief few seconds I was unaware that these rather striking (no pun) images were political posters. They made me look a second time, and I suppose that is the point. Here they are,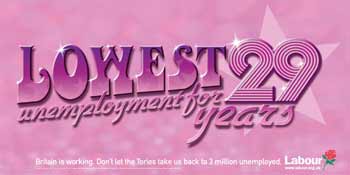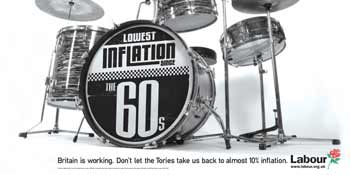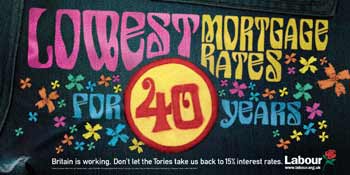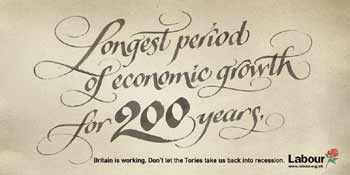 Now with retro nostalgia in vogue, I can see why these themes were chosen, although I think that their designs are generally much weaker than some other notable retro pieces such as last year's Starsky and Hutch movie posters. But what do you think of them?
Down your street
How to politcal party posters look where you live? I've enable images in comments for this post.
Guidelines:
Please ensure that images are no wider than 320px at 72dpi
Upload them to your own server
Add the XHTML for the image <img src="http://" alt="" />
Oh and something else
(You might also be interested to learn that the Labour Party's own home page is only four minor errors away from XHTML validation. If only their criminal invasion of Iraq validated too... (Ed: I knew you couldn't resist it!)
---
Replies