Quality time
We're back from France...
We're back from the south of France, two weeks without the phone, email or MSN. At home, my usual morning routine runs something like this,
Make coffee and light my first cigarette
Reply to any overnight emails
Check FeedDemon for news feeds
Have a shufty through stats and referrer logs
Drive to the studio
In France it's a little bit different; two weeks of,
Getting up
Drive to the nearest boulangerie (baker) for fresh bread and pain-aux-chocolats
Stopping by the Cafe de la Poste in Olonzac for a quick coffee
Spending the morning soaking up some culture and the afternoon (usually) by the pool soaking up some rays
All very good for the soul (if not the waistline).
Vacance avec le Kangoo
Whilst the weather was not quite as good as last year in Minervois, we were able to zip around in our rented Kangoo and visit some of the region's interesting medieval sites including Aigne, a unique medieval village set out in a spiral format with narrow walkways, the fortress of Carcasonne's La Cite, Minerve and the Roman center of Narbonne.
Bringing home that holiday spirit
Now that we are back in Wales I am determined to try to maintain a little bit of a holiday attitude, after all we live in area that itself attracts a good deal of holidaymakers. So here are one or two holiday 'snaps'...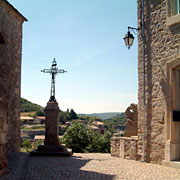 Minerve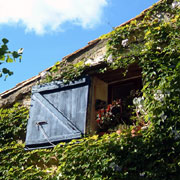 Window in Aigne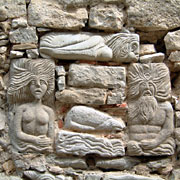 Sculpter's doorway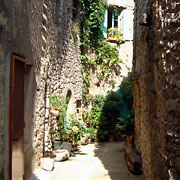 Aigne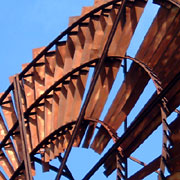 Disused windmill
Have I missed anything important in webby land? ;)
---
Replies