SXSW: Bullet Tooth Web Design
Got the minerals? Then don't be a big girl's blouse.
The end of this week sees web design masterminds, mobsters and even petty criminals heading to Austin for SXSW. It's like Parkhurst for design geeks. We will often be behind bars but fortunately there will be no watch towers, guards with large weapons or dogs.
Bullet Tooth Web Design
This year sees me doing a couple of book signings plus the lump in the SXSW porridge, Bullet Tooth Web Design: Plan Your Web Site like Pulling off a Robbery, with my old cell mate and Italian cog-mobster Jason Santa Maria.
Just like pulling off the perfect robbery, pulling off the perfect web site needs to be planned and executed with care. Do it right and you'll go home with the jewels, do it wrong and you'll be doing time in the Pen! This informative and light hearted presentation will take you through planning, pulling off and of course, the getaway
Expect a fun packed half-hour. Oh, and you might want to watch a the movie Snatch before you come if you want to catch all of the gags. By means of a taster: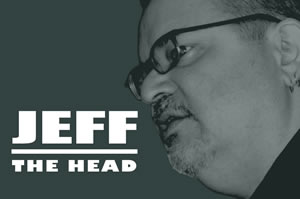 So, if you're gonna be at SWSW and you think you've got the minerals, make it to Room 19AB for 3:30pm.
Other diamond events for diamond geezers
Warm beer and pork scratchings in the Lava Lounge on Seventh Street from 7:30pm. Be there or be a big girl's blouse. To make sure you remember, head over to the upcoming page for the event to set a reminder.
The Web Standards Creativity Gang
As Colly described (Ed says: Colly's being a ponce and not going to SXSW as he claims he has to look after his neighbour's pussy), there are free copies of the new Web Standards Creativity book for the first ten people to get stamped on by the attending authors.
I'm looking forward to this year's SXSW more than ever. If you're going, say Hi.
---
Replies