The IE7 MIX 06 release
The one where Malarkey reveals screenshots from the IE7 MIX 06 beta release.
I am so pleased today to announce that a new beta build of IE7 (I call it the MIX 06 release) will be available from MIX 06, March 20th to 22nd. The new browser will be handed out at MIX and will then hopefully be available from MSDN.
What I saw today from the (as yet unfinished) IE7 MIX 06 beta, it has significant standards support improvements over what we have seen from the IE7 Beta Preview and this will be the release where we can seriously start to test our work in IE7.
Gemination
Two of the sites which IE's Markus Mielke and I looked through today were my own site and Egor Kloos's CSS Zen Garden entry, Gemination.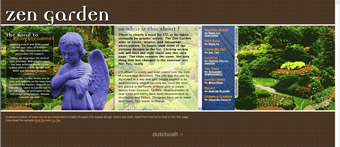 Gemination in IE7 MIX 06 beta
Gemination was one of the first CSS Zen Garden designs to make heavy use of progressive techniques and provide different design for Internet Explorer and modern browsers. I saw comparisons between Gemination in IE6, IE7 beta preview and IE7 MIX 06 beta. Bar a few very minor issues, the MIX 06 beta displays Gemination exactly like modern browsers. Simply amazing.
And All That Malarkey
And on to this site, the cause of much consternation when the IE7 beta preview went public. I can report that not only does IE7 MIX 06 beta display And All That Malarkey (almost) correctly, but that the developers are still working hard to fix the few remaining issues before the conference.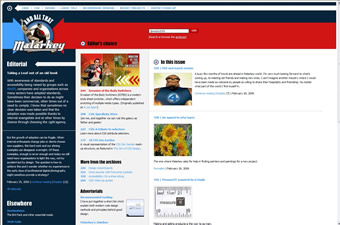 And All That Malarkey in IE7 MIX 06 beta
Screenshots
Image of progress of this site, from IE6 to IE7 Beta Preview, to IE7 MIX06 Release and the progress of Gemination.
I have been amazed by the IE7 team's graciousness and keenness to make IE7 the browser that we all deserve it to be. Way to go!
---
Replies