Web design depth of field
Large areas of content can often lack visual 'focus', so recently I have been interested to see how photographic techniques might be applied to web design to help guide a viewer.
Photographers commonly use depth-of-field to emphasise certain parts of image by de-focusing others such as backgrounds. Our eyes are naturally drawn to the sharpest part of any image.
I'm not a photographer (although I did work as a freelance photographers' assistant in London for a year way-back). But I am interested in how photographic techniques might be used in web design. Particularly the idea of using photographic techniques to draw attention to certain parts of a web document.
One common criticism of Amazon.com is There's too much... and I don't know where to begin.... Designers often focus more now on content (rather than visual bells and whistles) and large areas of content which lack a visual 'focus' might lead to users being confused as to which areas of a page carry more 'weight'. A photographer might use depth-of-field to lead the viewer, but web designers aren't simply able to de-focus.
So, I started to think about other ways that I might emphasise areas of content and made some experimental layouts to explore how contrast may play its part. (Ed: I find it useful when looking at the larger images to stare at the gutter between the columns.)
Starting off
1. First I started with a simple two column layout where the two columns of text are of the same contrast between them and the background. Here there is no emphasis on any one column and my eyes are not drawn to anywhere in particular. It is easy to see how a user might feel a little lost and wonder where to start.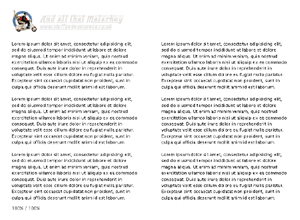 2. So in the next example I de-focussed the right column by reducing the contrast between the text and the background. This seemed to have an immediate effect in drawing attention to the left column.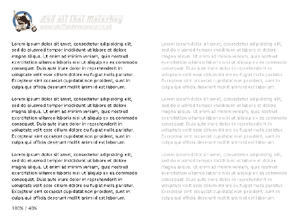 Adding columns
3. Many sites with a column-based layout use background colours to draw a distinction between different regions on a page, (say between content and navigation areas). I wondered whether adding a background colour to the right column would draw my eye first and I was surprised to find that background colour made very little difference.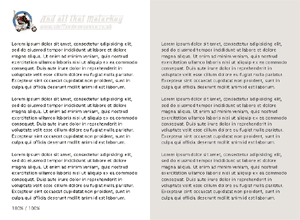 4. So again I reduced the contrast between the text and the background on the right and immediately the left side became more prominent leading me to believe that while the background colour is useful in dividing up the page, it has little to do with emphasising one region over another.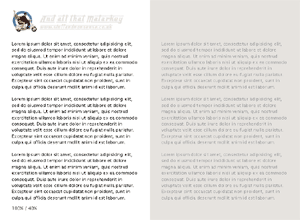 5. I wondered what might happened if the contrast ratios were switched, so I decreased the contrast on the left and increased contrast on the right. Right away, the text on the right became more prominent despite being placed over the background colour.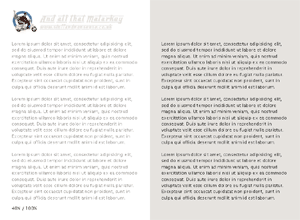 Mix-and-match
6. Time for a mix-and-match. Here I tried different levels of contrast on both sides and found that my eye was straightaway drawn to the two paragraphs with the strongest contrast.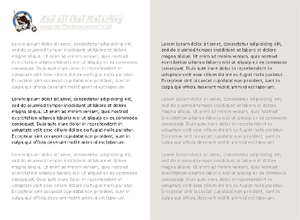 7. And with the background colour removed, my eyes are again immediately drawn to the second paragraph with the strongest contrast.
What does this all mean?
In all honesty I haven't really thought this one through yet. I have often thought that you should 'get your message across' in the first paragraph on a page, because this is (probably) the only one that users will properly read. But it seems that using contrast to draw attention to certain areas might be useful in helping me break free from a top-down, column-focussed approach to my page layouts.
What do you think?
---
Replies