Web imitates art
Art from any period can inspire modern design, so I have chosen my favourite, 1960's American Pop Art.
My recent post on creating colour palettes, combined with a conversation on painting with my friend Sue, (a Fine Art student at Liverpool University) got me thinking more about colour inspiration for web design.
Art from any period can inspire modern design, so in the first of a series of posts I have chosen my favourite period, 1960's American Pop Art to create a few colour palettes based on favourite paintings or prints.
Andy Warhol
Few artists are as identified with the Pop Art movement as Andy Warhol. During the 1960s he began experimenting with mass produced objects, famously Campbell Soup cans and Coke bottles. In 1962, Warhol began making silkscreen prints of famous figures including Elvis Presley, Marilyn Monroe and Chairman Mao.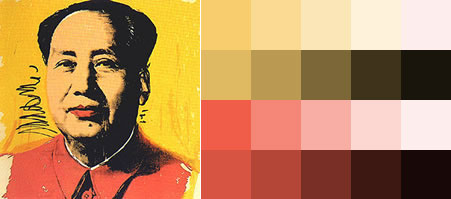 China's Chairman Mao by Andy Warhol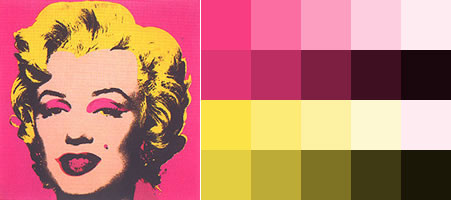 Marilyn Monroe by Andy Warhol
Jasper Johns
Jasper Johns is an American painter, sculptor and printmaker, making art from commonplace objects. Beer cans, flags, numbers and paintbrushes have been the subjects in colourful paintings.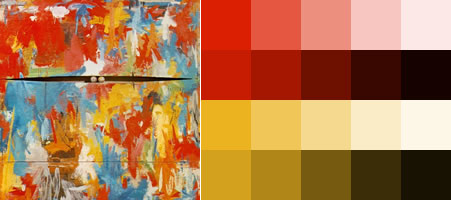 Two Balls by Jasper Johns
Green Target by Jasper Johns
Roy Lichtenstein
A Pop Artist with an unusual style, Roy Lichtenstein often worked with stencils to produce rows of dots to make his paintings look like mass produced, printed images.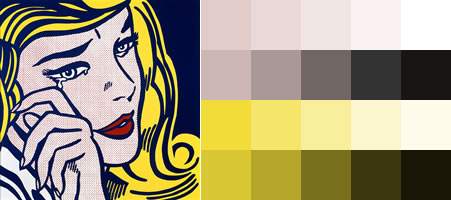 Hopeless by Roy Lichtenstein
What's up next?
I want to experiment with different painting styles and periods in future posts. Any suggestions?
---
Replies