WWF UK online store
In 2004—after eight weeks, 1,600 cups of coffee, 1,920 cigarettes, 16 pork sausages and one instant BBQ—I was pleased to announce the launch of a new online store for WWF UK. You can also read about my more recent redesign of their adoption and donation website.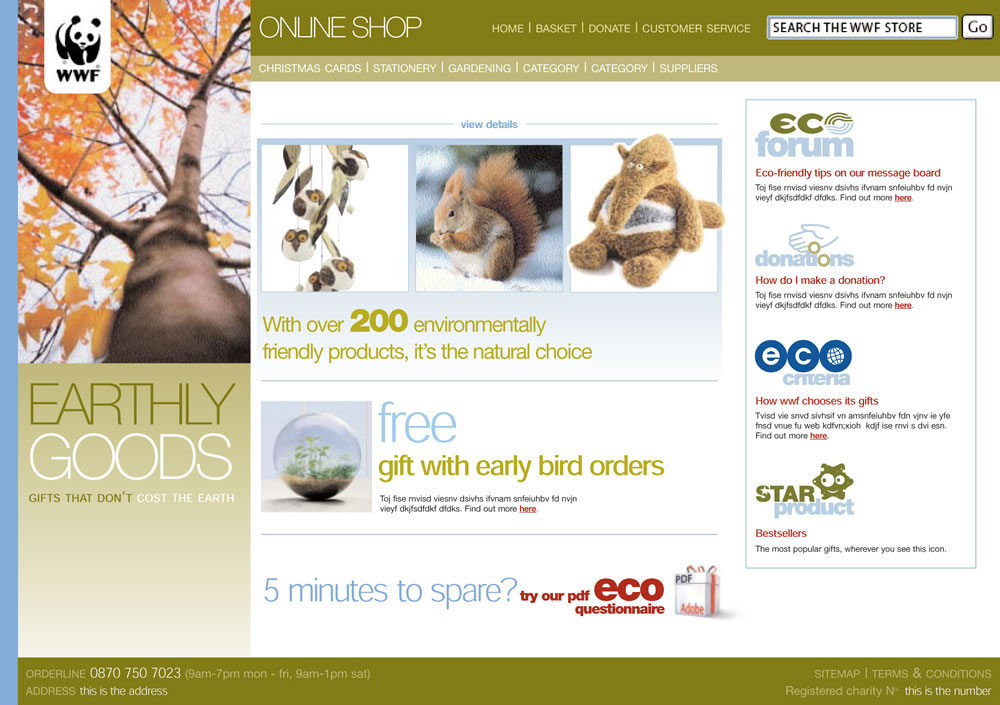 Design evolution
I was given a style guide along with some newly created icons that matched the printed mail order catalogue at the time. Key elements included a coloured band on the left of the page which related to the different sections of the printed catalogue, the tree image which featured on the catalogues cover and the placement of products and promotions.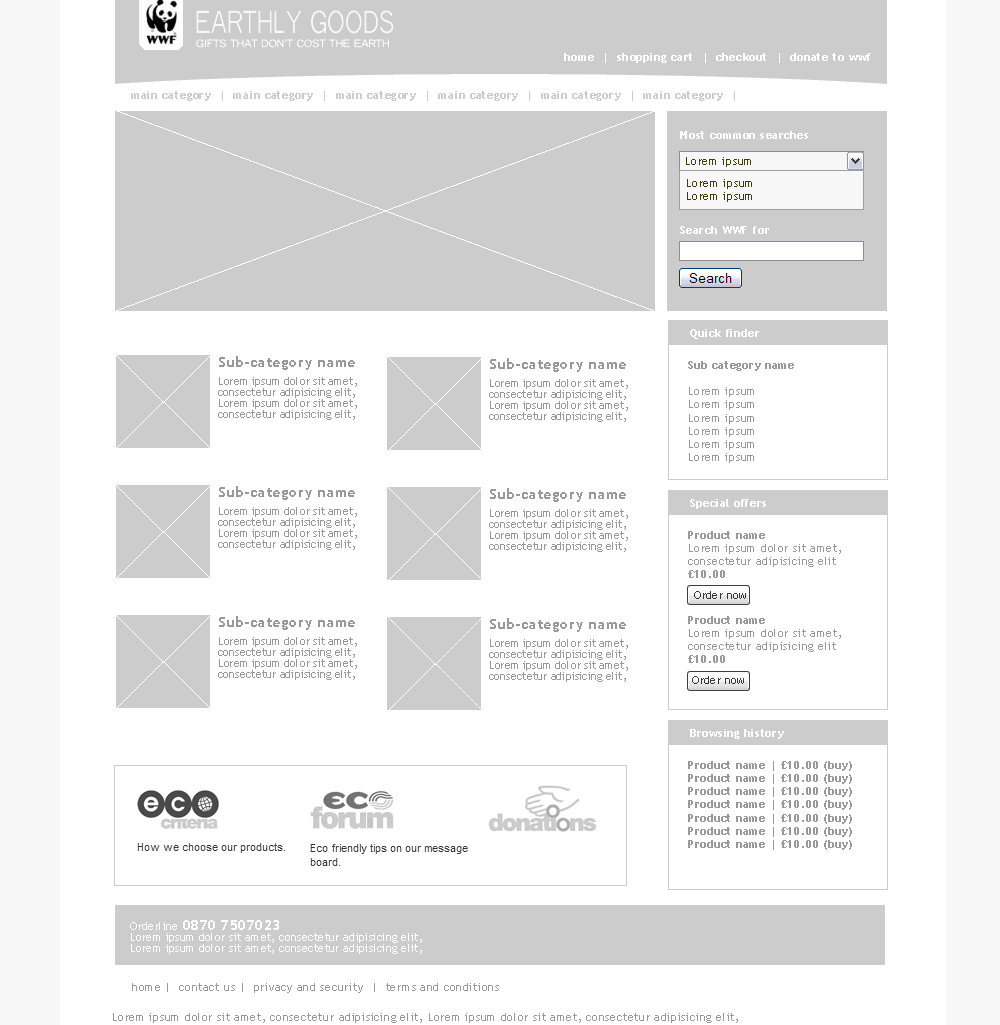 My first task was to create prototype layouts using a technique similar to Jason Santa Maria's Grey Box Methodology. At this stage of the home page design, it was important to create space for functional elements including navigation, an expanded search area (which offers keyword searches and a drop-down menu of commonly used search phrases), palettes for recently viewed items, basket contents and incentive offers.
I also wanted to expand the space available for product information—providing product summaries, prices and buy now links—without losing the visual impact of the branding image, which I moved from the left into the centre of the screen.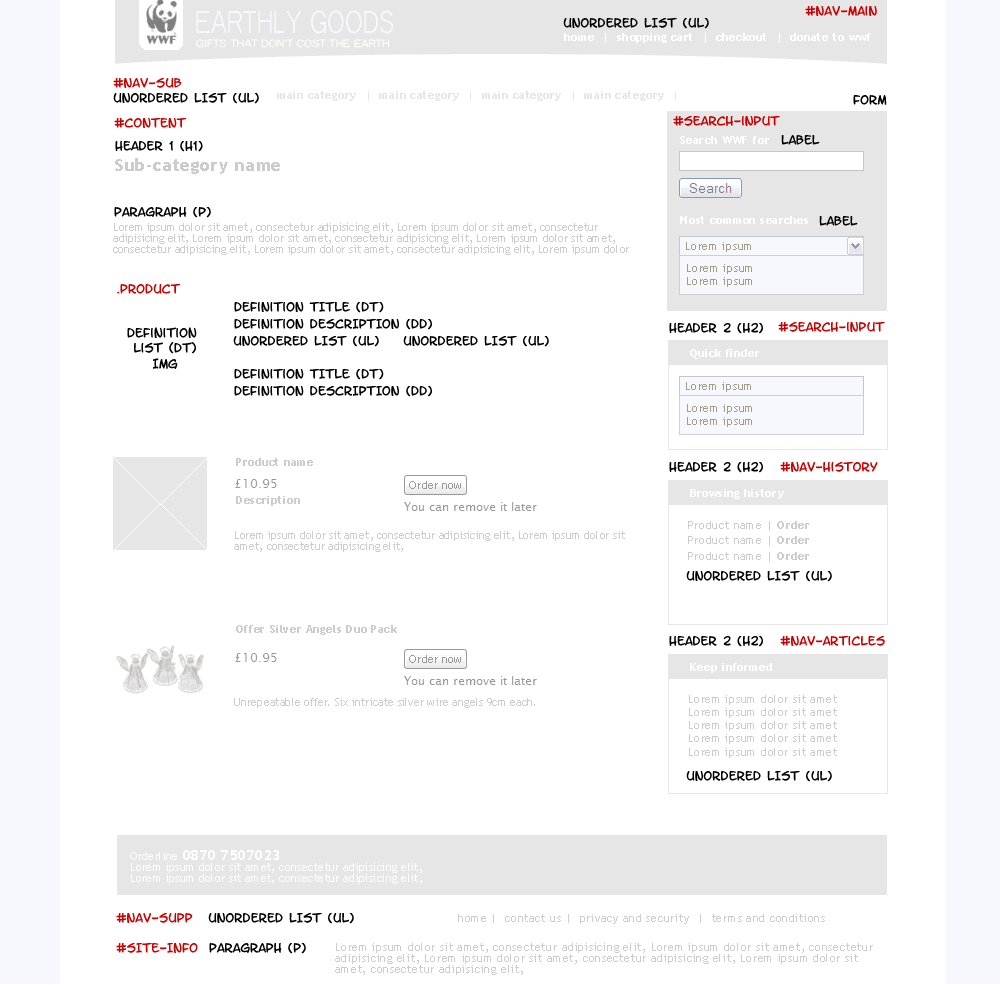 I marked up the grey boxes with tags I was likely to use, and the names of layout <div>s (marked in red). In this example of a category page, I decided to use definition lists to mark up product information. Using CSS made it possible to begin technical development and mark-up after grey box wireframes had been approved but before I completed final designs.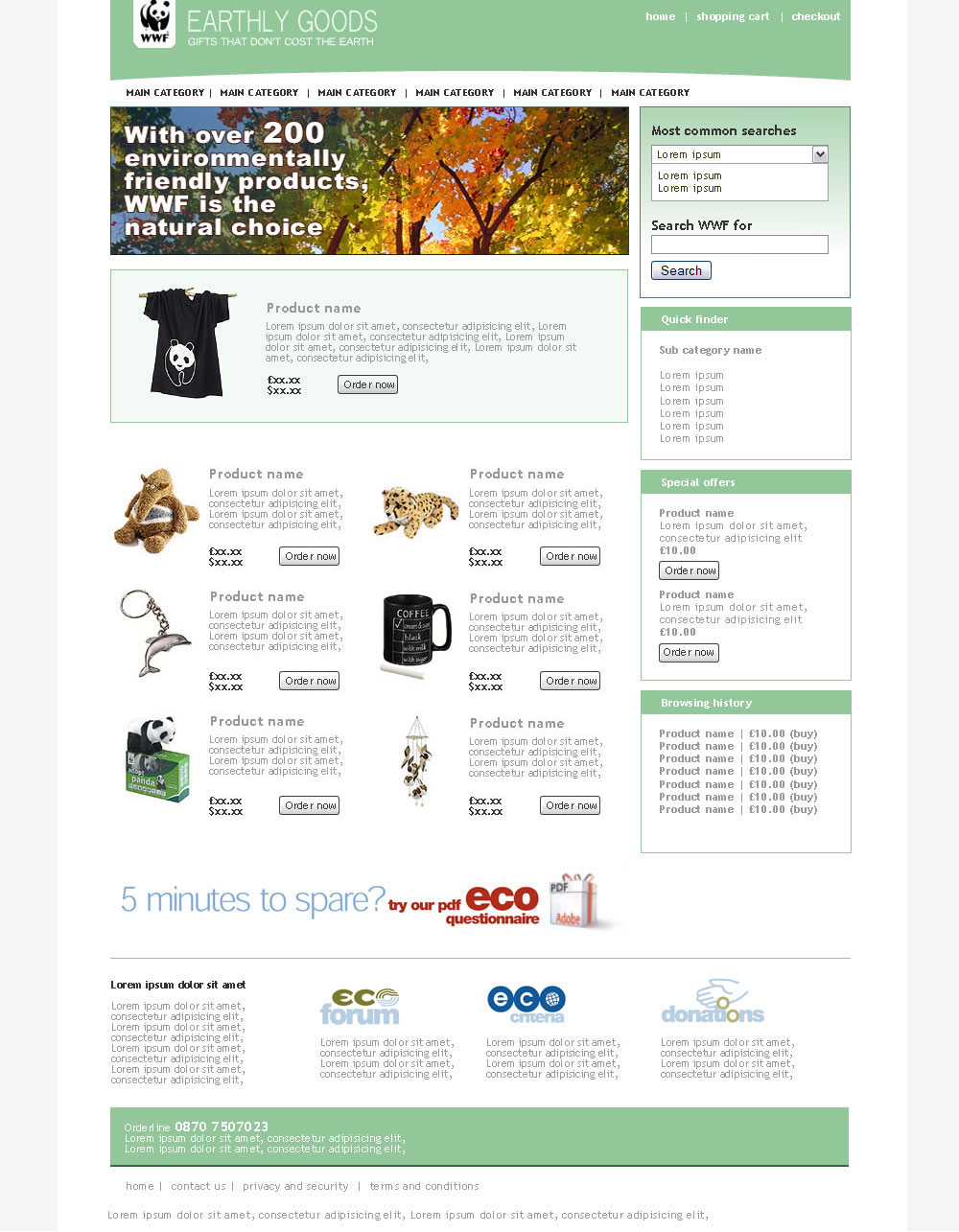 My next stage involved bringing colour to the grey boxes. To expand the range of colours and tones available, I made darker and lighter swatches using my favourite method and chose to replace the original coloured side panel with sections in different colours.
At this stage I added a curved bottom to the top of the pages (later removed) to hint at the curvature of the Earth and to soften the straight edges of the deesign. I also reduced the height of the branding area to allow for more product information above-the-fold.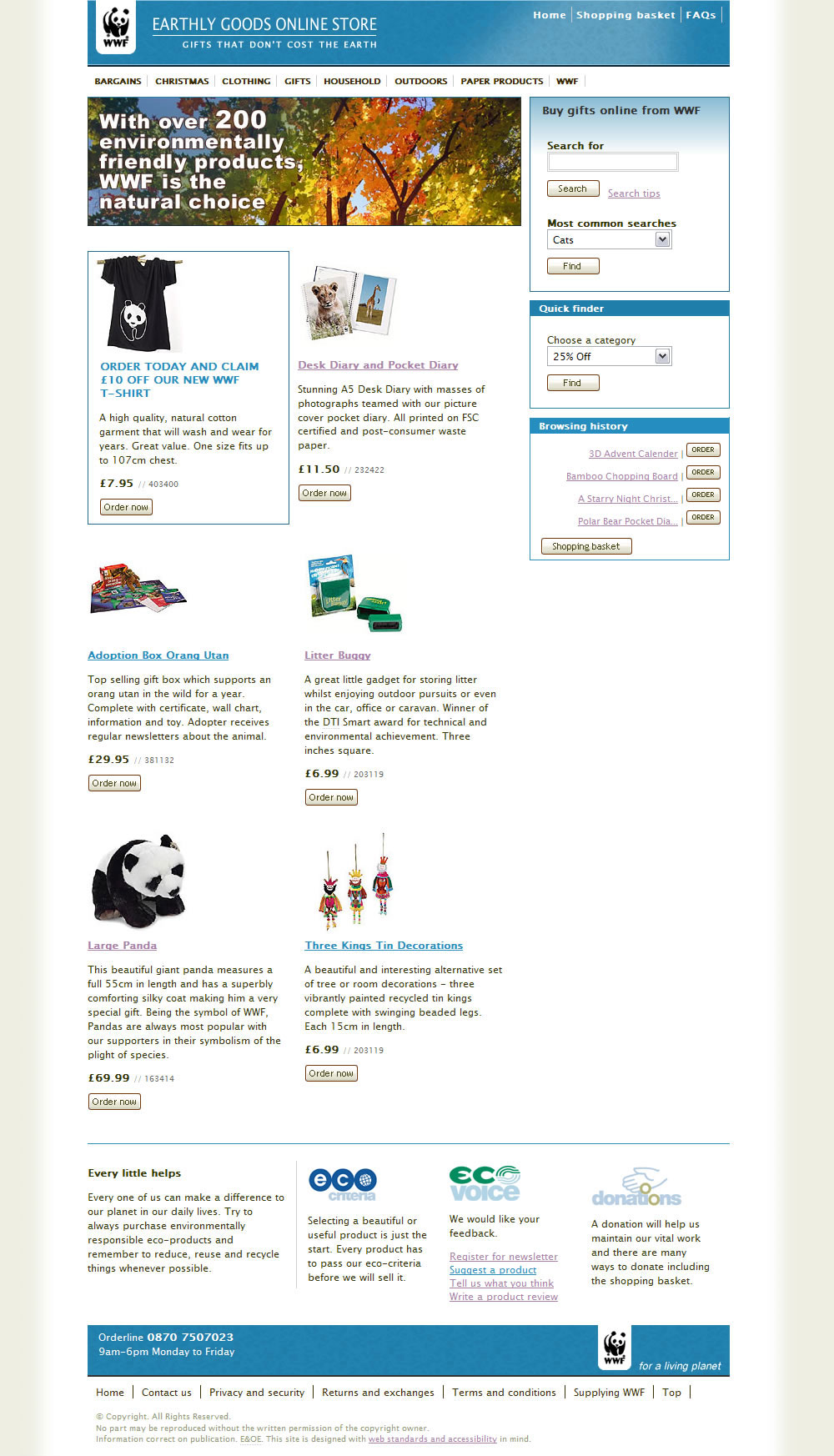 With precise visuals and mark-up identical to the original plans, my next step was to work on CSS. The final pages remained faithful to the static visuals and although design revisions were made all the way to launch, they needed only changes to CSS and not the HTML.
It was very interesting to watch was how layouts reacted when including live product data, needing minor changes to the CSS to increase space available for longer product descriptions. All in all, my layouts held up well under the deluge of content and then a two-day final pass ironed out any remaining issues.
---
CSS layouts weren't particularly newsworthy in certain sectors in 2004, but working with WWF—who embraced accessibility and standards because they wanted to, not because they had to), was a joy.
Thanks went to those kind souls who gave their time in Mac browsers and screen readers for testing.
---
Replies