Alex Steinweiss
When I started collecting books for inspiration, I was most interested in page layout design. This lead me to discover influential art directors and editorial designers which was a great fit for the work I was going. More recently, I began seeking out graphic designers as I didn't study graphic design at art school and have never considered myself to be a graphic designer. One person who's work I discovered was early album cover designer Alex Steinweiss.
Steinweiss grew up in Brooklyn and studied at the Parsons School of Design in New York City's Lower Manhattan. After graduating from Parsons, Steinweiss worked for poster designer Joseph Binder. (Sadly, books about Binder are out of print and cost several hundred pounds for a copy if you can find one.) When Steinweiss started designing, LP vinyl albums were sold in plain paper packaging. In 1938, Steinweiss joined Columbia Records as art director and began designing album artwork, a job he continued until 1973, making over 2,500 unique covers.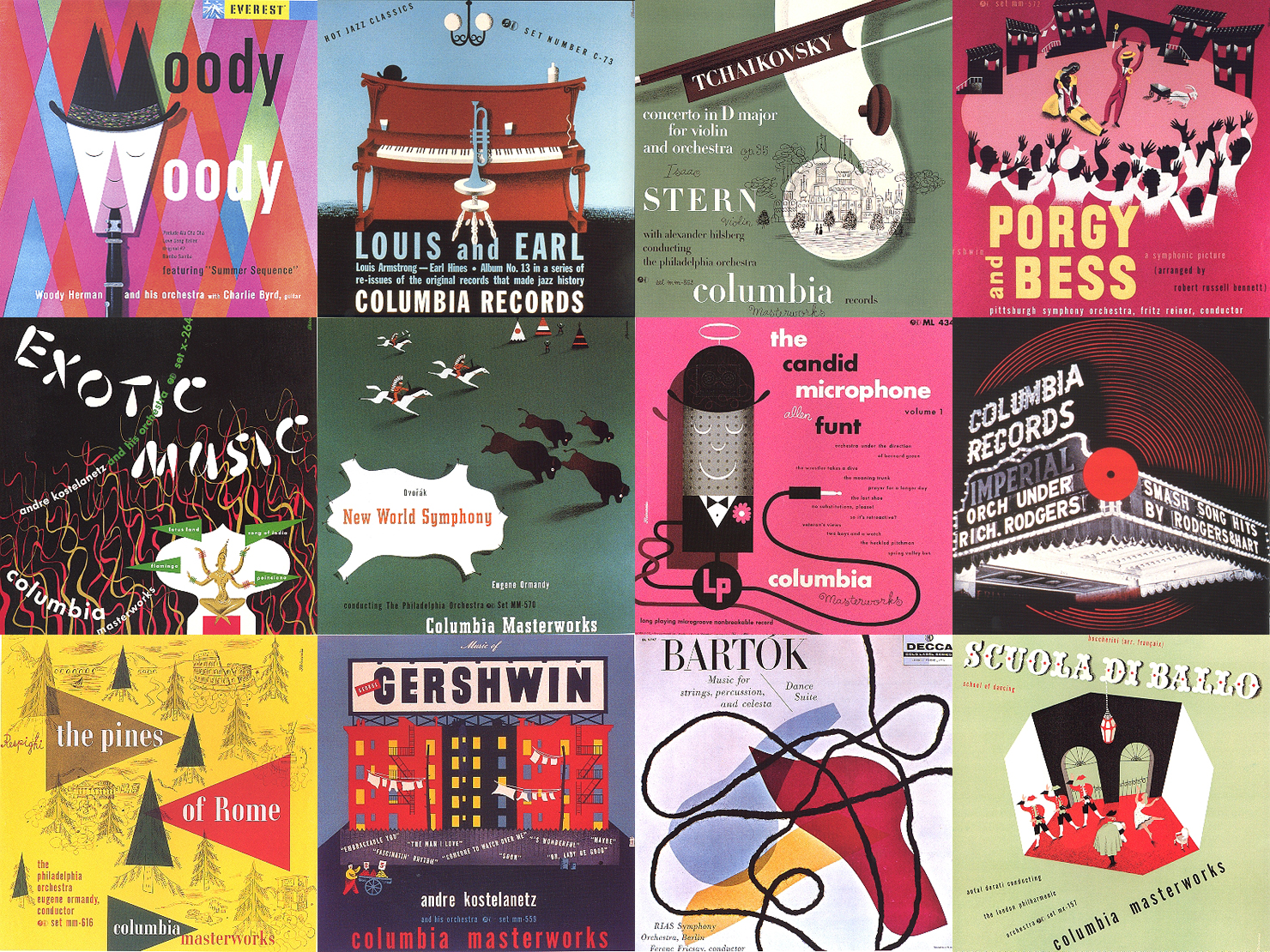 "When I was a kid, I was already thinking of designing covers for music. It was in my soul. I loved music, and I wanted to spread the beauty of music and make sure that people got a good slice of it. "
Most of Steinweiss' designs were drawn, but in later years he also incorporated collage and photography. He also introduced his own distinctive handwriting font, known as the Steinweiss scrawl. This typeface, and others Steinweiss used in his work, were integrated perfectly into his striking designs.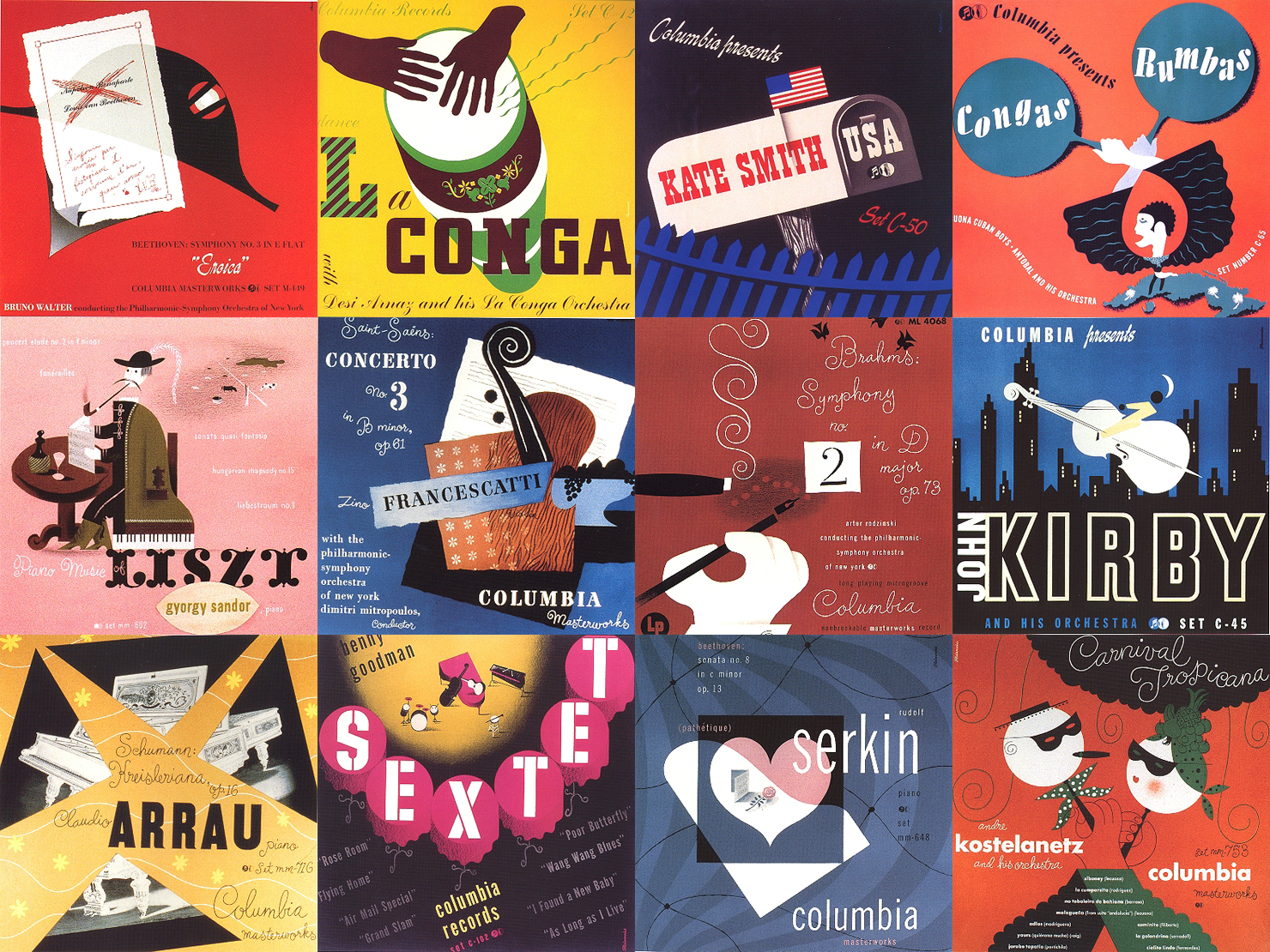 Alex Steinweiss died in 2011 at the age of 94. You might not think that his album cover artwork can teach us much about web design. But, the colour and texture in his work can influence us to bring more depth to designs for the web. Most of all, his work is full or creativity and personality. The web could certainly used more of them.
Buy the book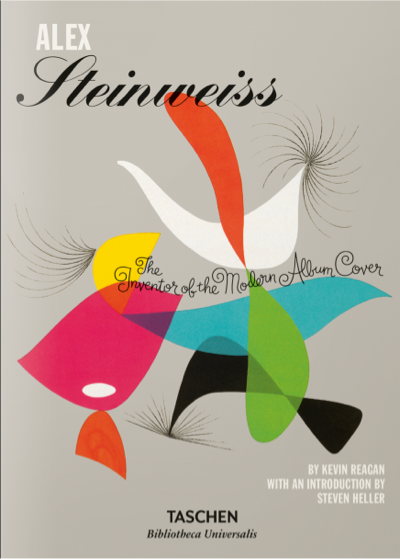 "Steinweiss: The Inventor of the Modern Album Cover" by Alex Steinweiss is a 420 page book which deserves a place on your design inspiration bookcase. If you haven't bought a design book this week—and even if you have— you'll really enjoy this one.

I earn a small amount when you use this affiliate link.