Paula Scher
Paula Scher studied art in Pennsylvania in the late 1960s and after her first job in childrens' book publishing as a layout artist, Scher worked on album cover designs for Atlantic Records before opening her own studio in 1984. In 1991, she began consulting for Pentagram in New York and became a partner.
Scher has been responsible for many high-profile design projects from the reimagined Microsoft Windows logo which launched with Windows 8, The Museum of Modern Art (MoMA) design system, The Metropolitan Opera, and—perhaps most interestingly—the Public Theater.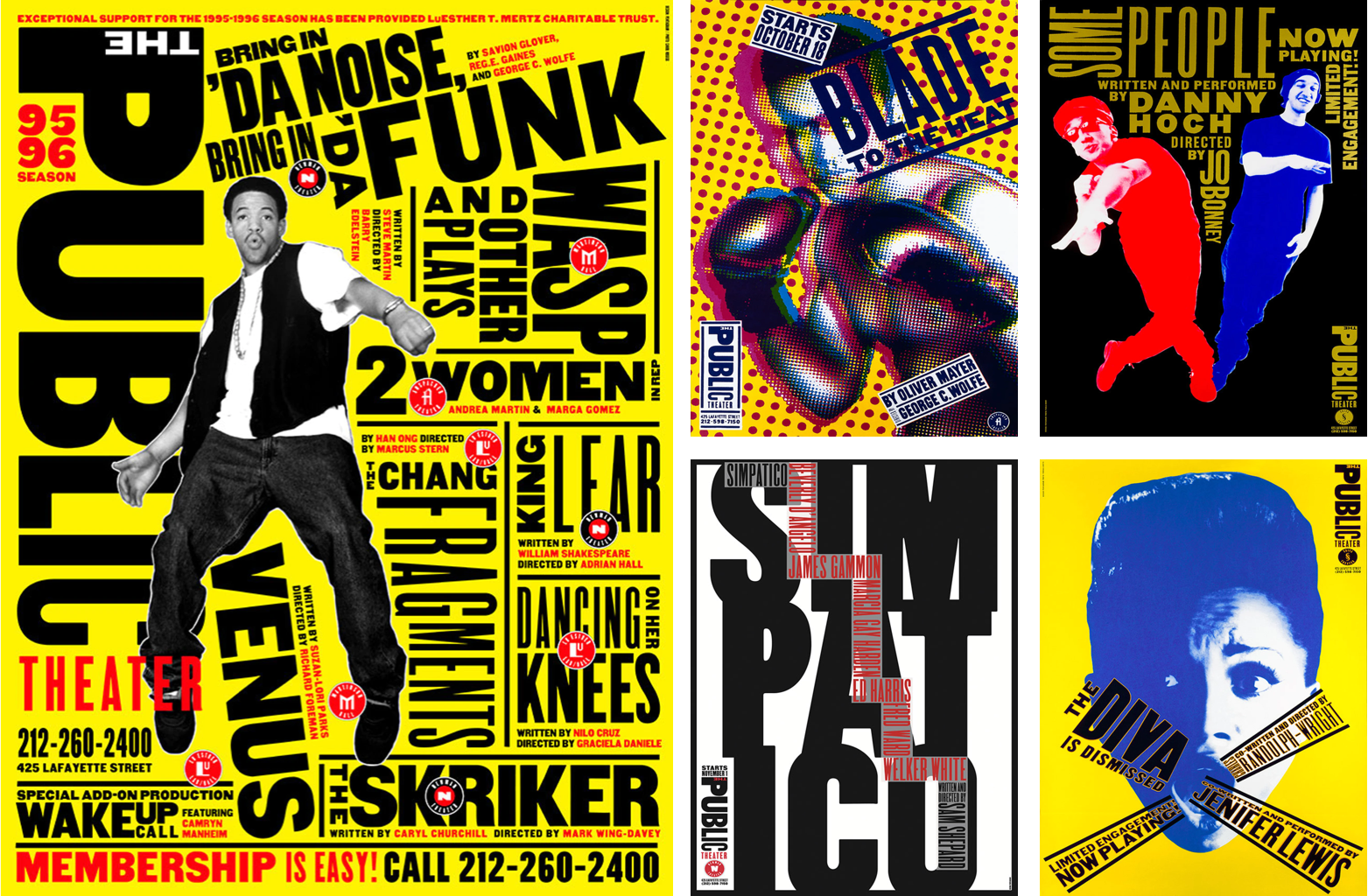 Pentagram began working with the Public Theater in 1994 and have updated its visual identity several times. Some of Scher's most iconic work—and what first drew me to her—was her posters. These confident compositions combine all-caps woodcut-style letterforms with street art type in simple but striking colour palettes. These posters sometimes feel chaotic but are always beautifully constructed. Although she never copied the obvious style of Russian constructivism, her work is definitely inspired by it. Now 72, Scher's career has lasted over fifty years. She said:
"The idea of retirement seems to imply that you stop doing what you always did. Why would you do that? I don't get that."
And:
"Stefan Sagmeister says that nobody innovates past forty-five, but I think he's wrong. I want to keep doing it."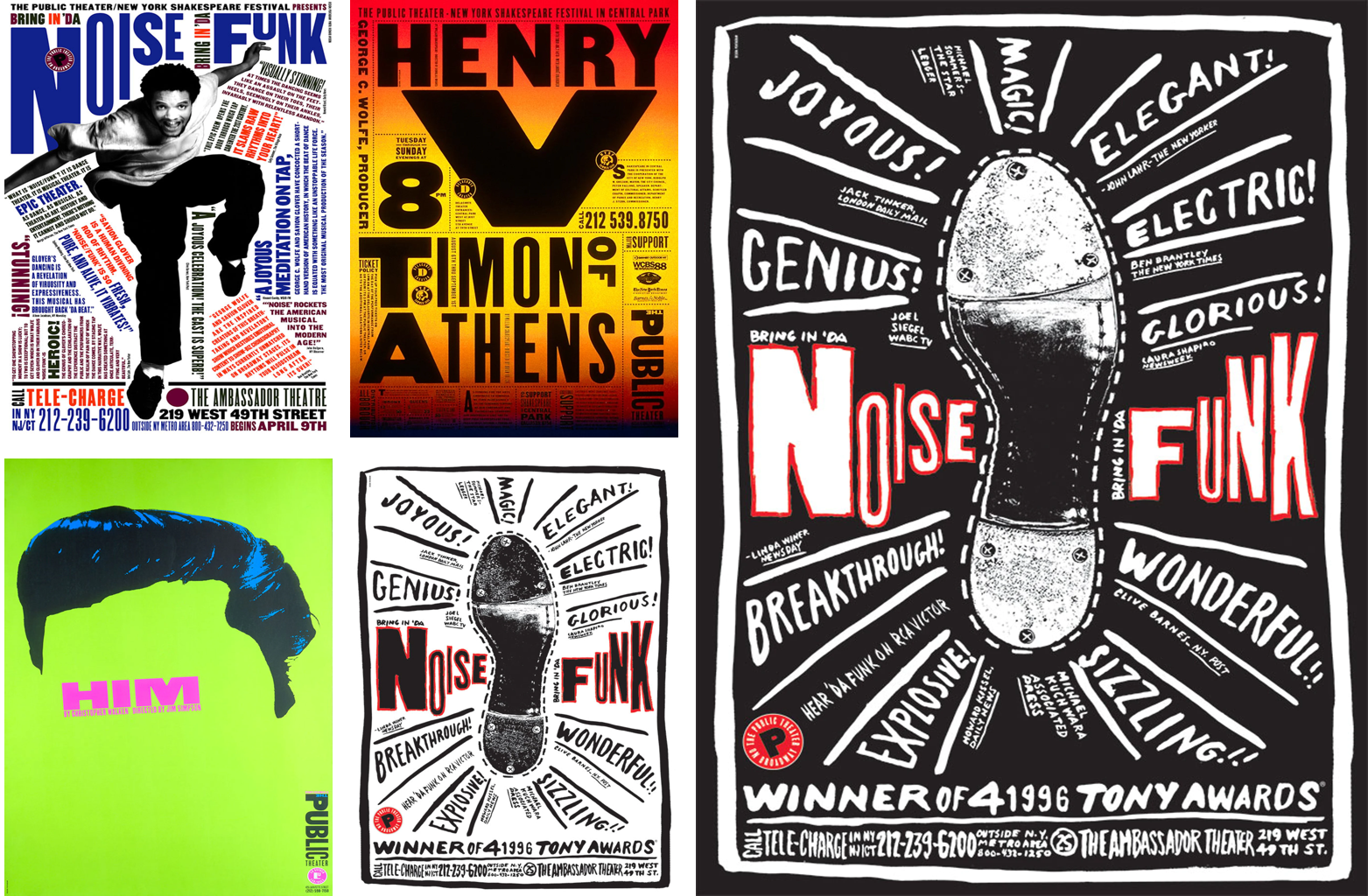 I find her work fascinating as well as inspiring and I hope she doesn't retire any time soon.
Update
After posting this, Simon Minter on Twitter let me know about a video of Paula Scher's talk at the Beyond Tellerrand conference in 2017. It's a wonderful talk with plenty of anecdotes and experience to share. I highly recommend you stop what you're doing and spend 45 minutes listening to her.
Buy the book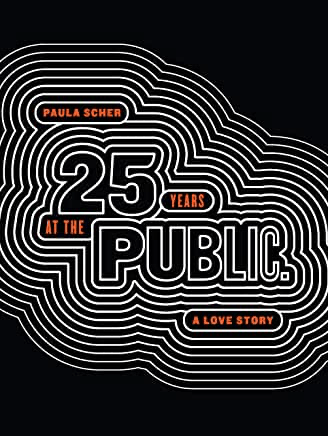 Twenty-Five Years at the Public, A Love Story by Paula Scher herself catalogs her incredible body of work for The Public Theater. If you haven't bought a design book this week—and even if you have—this book deserves a place in your inspiration collection.

I earn a small amount when you use this affiliate link.