---
I upgraded to a blue iPhone 12 Pro Max last year and added one of Apple's (not quite the same) blue leather case. Both are compatible with their re-purposed MagSafe connector for charging and accessories. One of these accessories is a slim wallet which attaches to the back of their MagSafe cases.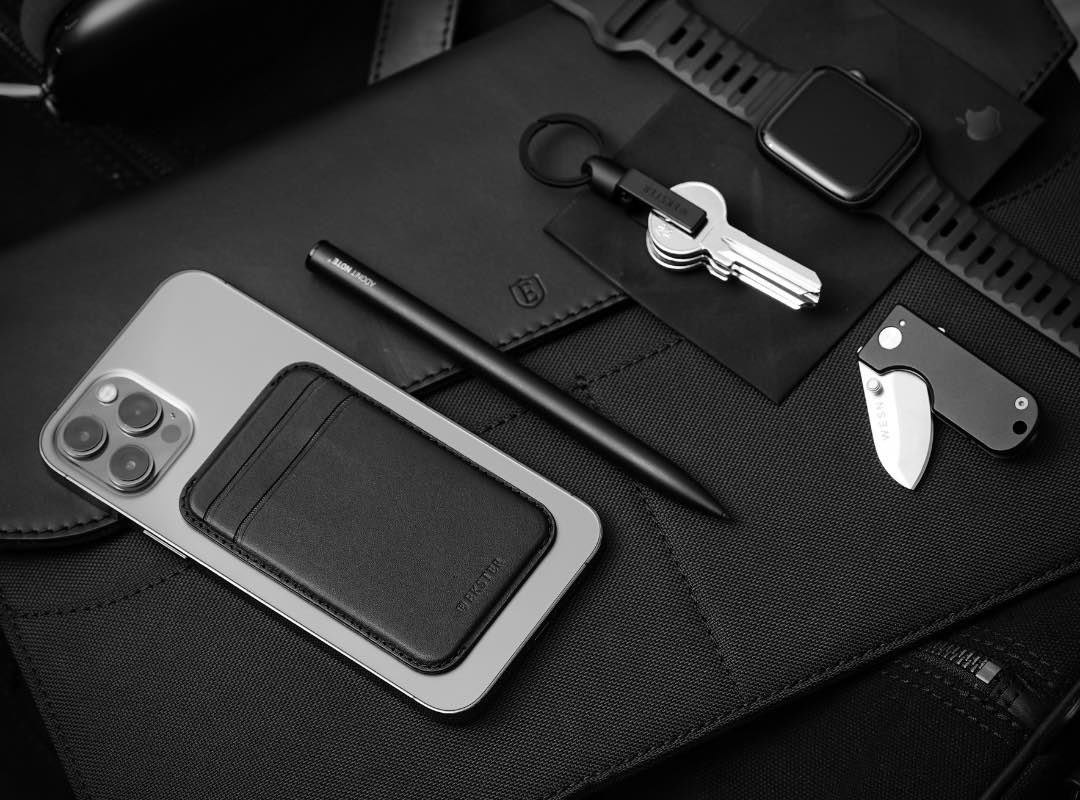 Not being able to see Apple's MagSafe wallet in person, I haven't an opinion about it except its price. Which, at £59.00 puts it outside my impulse buy range. Other manufacturers have also released MagSafe compatible wallets including one from Moft which, unlike Apple's, has an integrated stand.
The Ekster MagSafe wallet doesn't have a stand, but does claim to have room for three cards or "some cash." I normally carry two cards and a couple of notes and they don't stretch the case at all. If I had to squeeze in more cards, that wouldn't be a problem, but I'd have to spend my cash first. There's not room for both. The Ekster wallet also has a thumb slot on the back which is designed to help slide out the back card. Even with just two cards, I've never slid a card out successfully using this slot.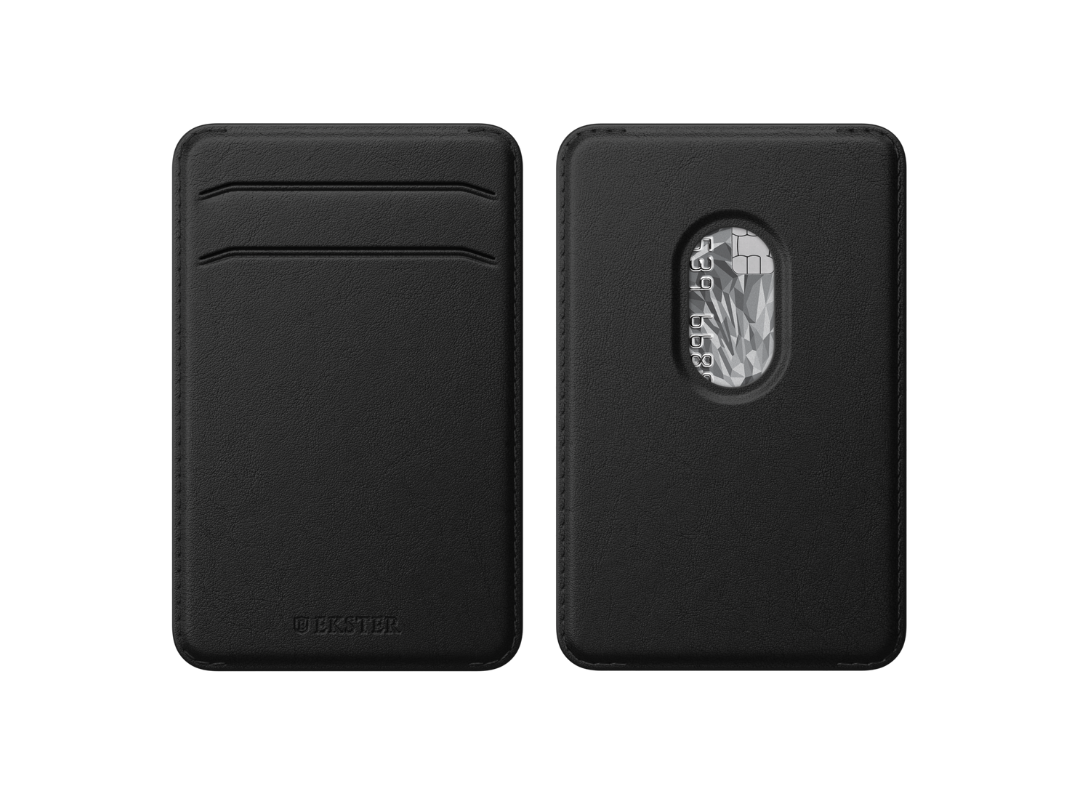 Ekster's doesn't come in colours like Apple's wallet (I would've chosen their California Poppy yellow) so the wallet I received is in black. This doesn't look as good against my blue case as it might next to a black one.
The texture of their "Premium American hide" on this case certainly feels different from the leather on my Apple phone case. It's harder, stiffer, and less textured. It doesn't feel bad, just different, more like a good quality vinyl than quality leather.
Some reviews of Apple's MagSafe wallet criticised the strength of its magnets. But, I have no complaints about magnets in Ekster's wallet. It snaps to the back of my iPhone with a satisfying snap and, once it's attached, there's very little wiggle. The wallet has never slipped off accidentally in or out of my pocket, which is impressive considering the size of my iPhone 12 Pro Max.
What I like
Ekster's magnets are strong and they attach with a satisfying snap. The case hasn't slipped off accidentally once.
It adds very little bulk in my hand or my pocket. It's flat and doesn't make the phone feel unstable when laid on my desk.
It carries what I currently need on a daily basis. When I'm able to travel again and need to carry more cards or collect receipts, I'll likely go back to using my bulkier Bellroy wallet.
What could be better
Maybe it just the laws of physics, but the case must be removed when sitting on my Qi charging pad.
I would like to see a selection of colours to either complement or contrast with the colour of my case.
The texture feels more like vinyl than leather. It certainly feels different from my Apple leather case.
Conclusion
At $33 on-sale (£23,) this Ekster MagSafe wallet is good value at less than half the price of Apple's MagSafe wallet. If you can live without a choice of colours like Apple's or a stand like Moft's, it's a great alternative. That's if you like to stick a few cards to the back of your phone. Me? I actually prefer a reassuringly bulkier wallet because I like to know with a tap that it's in my pocket. Which is why I probably wouldn't buy this or any other MagSafe wallet.
---