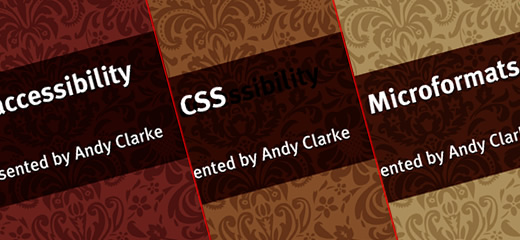 We recorded three titles as part of New Riders' new For A Beautiful Web series. (Links to cover designs on Flickr.)
Each cover will continue the theme but with variations in colour to make each title stand out (above).
It's been years since I've designed artwork not intended for screen, (give or take a business card here or a book there) so this was a nice opportunity to work on something a little different before I dive into my next project.
I need these design diversions every now and again, they're like mini brain reboots.