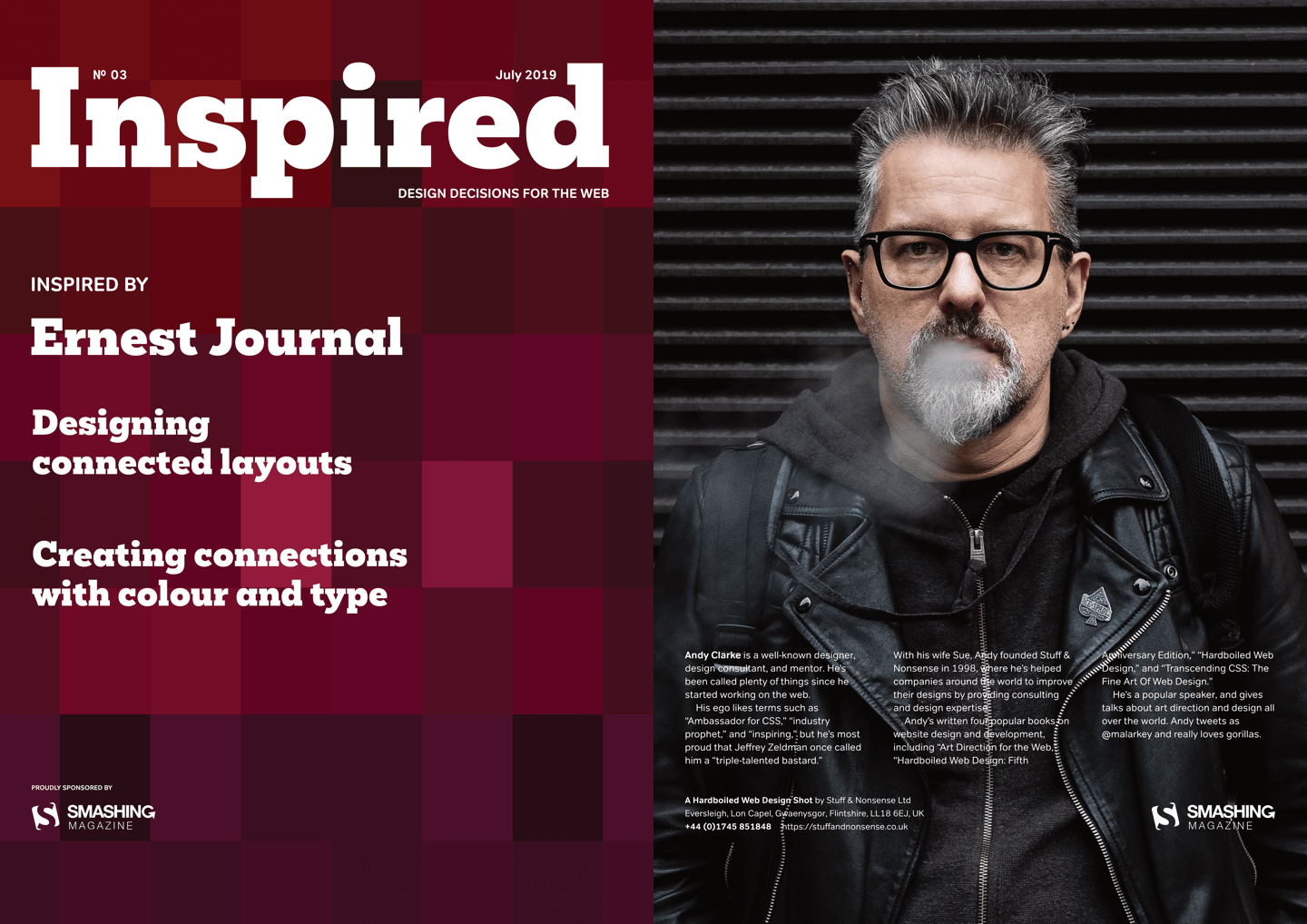 I started the conversation with the story about the fact I'd burned out a few years ago, and how spending time studying art direction and editorial design had helped me rediscover my enthusiasm for design.
Magazines have become a real passion of mine, and in this week's webinar, I focus on Ernest Journal, a small magazine which is none-the-less packed with design ideas.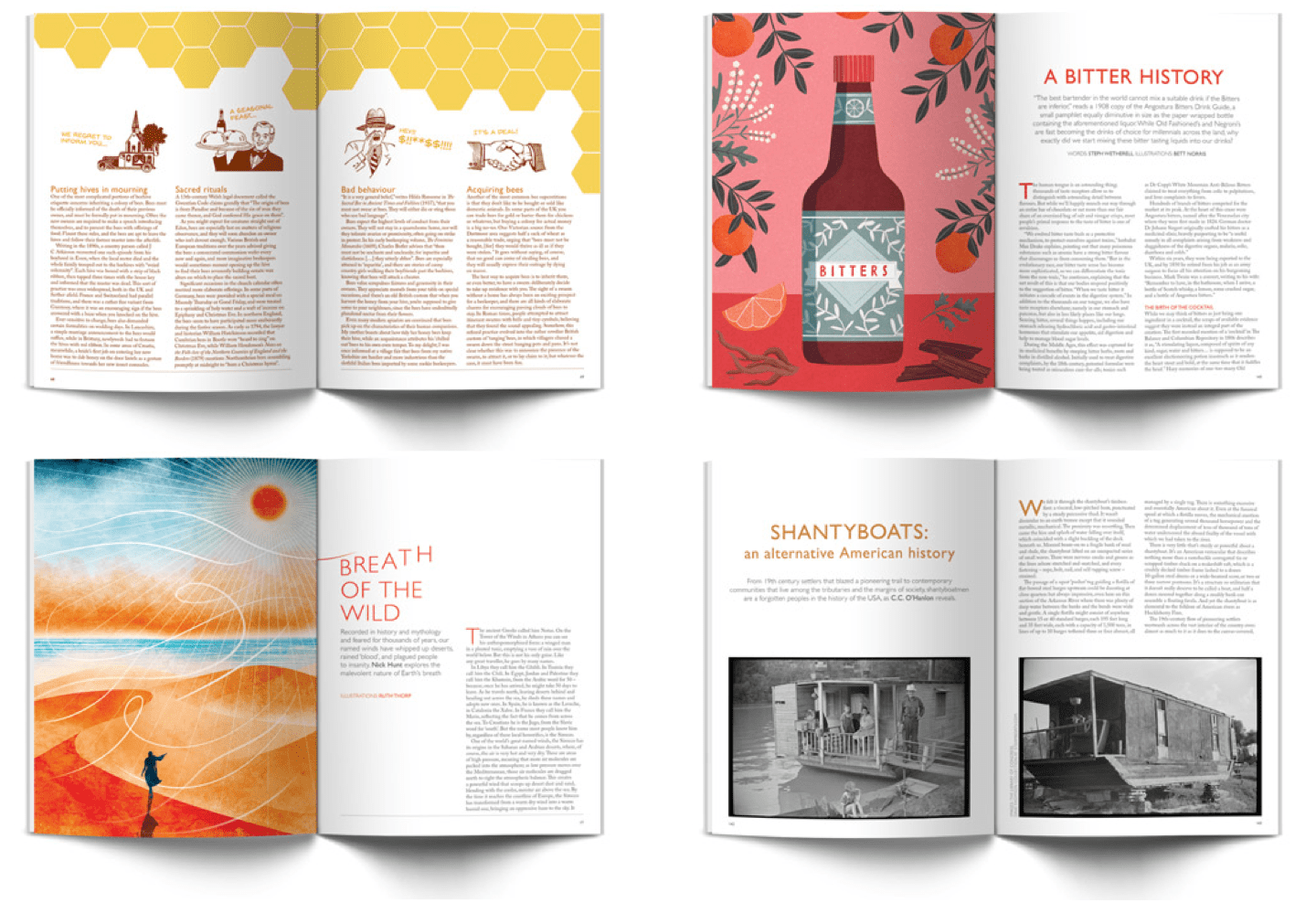 I talk about how Bootstrap doesn't create unimaginative designs. Lazy designers do. Why there's no reason frameworks can't be used to create layouts as engaging as Ernest Journal. I demonstrate examples of designs inspired by Ernest Journal and how to connect a variety of layouts into a design which feels like a unified whole and not a collection of separate pieces. Finally, I show how to use colour to better connect design elements with content and how to build a palette of inspiring colours.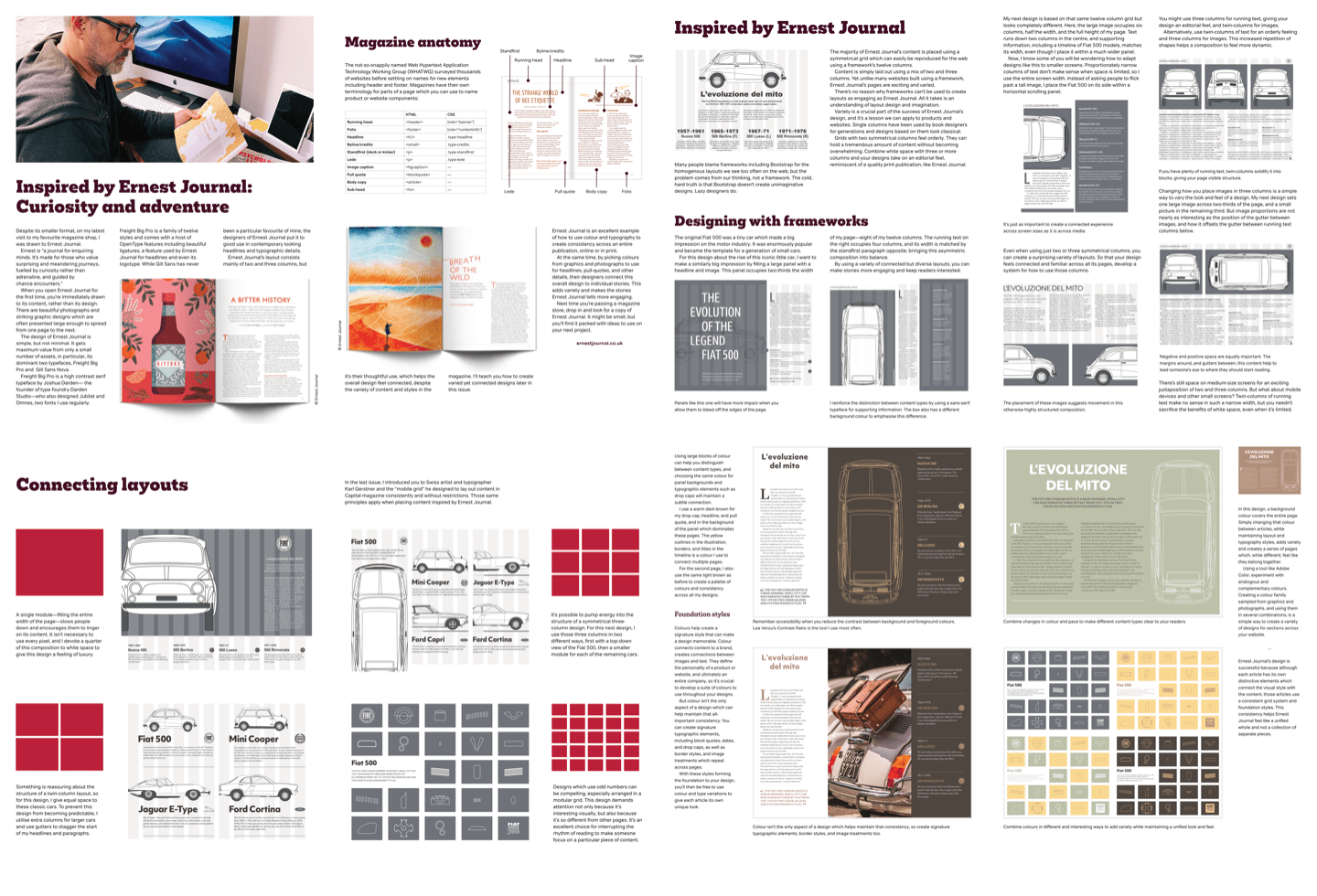 If you missed today's webinar, an article based on it will be published free on Smashing Magazine next month.
---
Speaking of Smashing Magazine, they've published the first two Inspired Design Decisions articles:
Next month, I'll talk about how Alexey Brodovitch has inspired me to think of new ways to combine images and text within a layout. I hope I'll see you then.