A rule of thumb
Sometimes looking at e-commerce sites makes me a little sad because of the quality of the images chosen to illustrate products.
As some of you might know, I like to work on e-commerce store designs. Part of what fascinates me about making sites designed to do business is the psychology of designing for e-commerce. I love the planning and the thinking too and I like to study what successful sites like Amazon do so well. Dammit, I even enjoy reading Jakob Nielsen's website (Ed says: Steady on there Malarkey!)
At times though, looking at e-commerce sites can make me a little sad because of the quality of the images chosen to illustrate products. It sometimes feels like the effects of good planning and usability design are diminished by badly chosen or poorly cropped product images. This issue comes into focus particularly when looking at small, thumbnail images.
Minimize me
When faced with the task of creating small, thumbnail images, many reach out for the closest image resizing tool, creating smaller versions of full sized images for search results or product range type pages. You know the drill;



While this may be fine for some items such as book or DVD covers, the results are less than satisfactory when shrinking images of larger items. Take a look at this Amazon cordless drill page and you'll see what I mean.
Now, let's play a quick game of Can You Tell What It Is Yet?

Is it?
A: A compost maker?
B: A non-stick fondue?
C: Anakin Skywalker's prototype Vader mask?
The devil's in the detail
One of the ways to eliminate such confusion, particularly on pages which contain row after row of similar looking items, is to focus on the specific features or unique-selling-points of an item rather than trying to cram a complete product into a tiny space. Let's go back to our first example of the cordless drill.
Let's say for sake of argument that this Draper cordless drill has a unique or easy to use bit changer mechanism. Rather than showing the whole of the drill,

it would be better to take a close-up view of the mechanism for the thumbnail and leave the complete item for the larger view on the item's detail page.

Let's look at that again, this time with a different item. Here the Fairy Girl lunch box on the left shows little of its USP, the Fairy Girl motif. But with a little sensible cropping over on the right, the motif is clear, perhaps more important to a potential buyer than seeing the lunch box complete.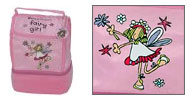 Where space allows, combination images often prove more pursuasive than either of these two options (a little time spent in Photoshop pays real dividends) and I now often allow a little more flexibility in image sizes to allow for slightly larger combination images where needed. So, taking that approach,

gives us the best of all worlds.
Supersize me
Making pursuasive, informative images sell by demonstrating their USPs is not only relevant for thumbnails. Sometimes the same issues occur in larger product images too. I'll leave you with this wee gem until another column.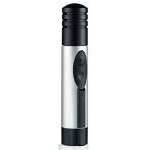 ---
Replies