The sweetest thing
This morning I arrived at work to find a mysterious box sitting on my desk.
When I reached the studio this morning, (Ed says: Malarkey is always grumpy before 11am.) there was a mysterious box sitting on my desk.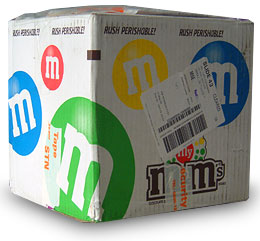 Open the box! shouted the voices in my head, so guess what? I opened the box!
Inside was a clear jar and six packets of M&M's, not your usual assorted mix but resplendent in red, white and blue... M&MOD's!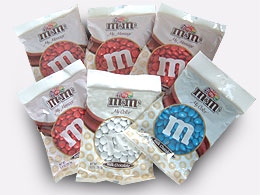 Now, chocolate is the cornerstone of any nutritious breakfast, but something tells me these M&MOD's won't be downed in enormous handfuls like the kind you buy at the petrol station.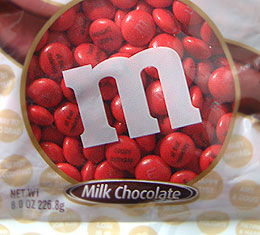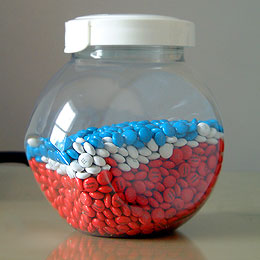 These M&MOD's have a special message printed on each choccy, Happy Birthday All That Malarkey. I guess it's because this site is exactly one year old today.
I'm overwhelmed. This has to be one of the most cutest, most thoughtful presents. I'm touched, I really am. Thank-you so very, very much to the person (on the other side of the world) who sent it (you know who you are ;)).
If only every day could start with a wonderful surprise like this!
---
Replies