Intelligent Lifestyle Magazine
Many of the books in my inspiration collection focus on art directors and designers from decades ago and it isn't often I add a book about a contemporary designer. Last year my friend Scott sent me a surprise gift, a book about The Intelligent Lifestyle Magazine. What was even more surprising was how quickly I fell in love with the book and the work of Francesco Franchi it covers.
Francesco Franchi was born not in 1932 or 1952, but in 1982. He studied Industrial Design at Politecnico di Milano (Polytechnic University of Milan) where his thesis focused on newspaper design. In 2008, Franchi became art director at IL and his designs have been celebrated widely, winning European Design Awards and D&AD Awards. Franchi is absolutely my favourite designer working today in any medium.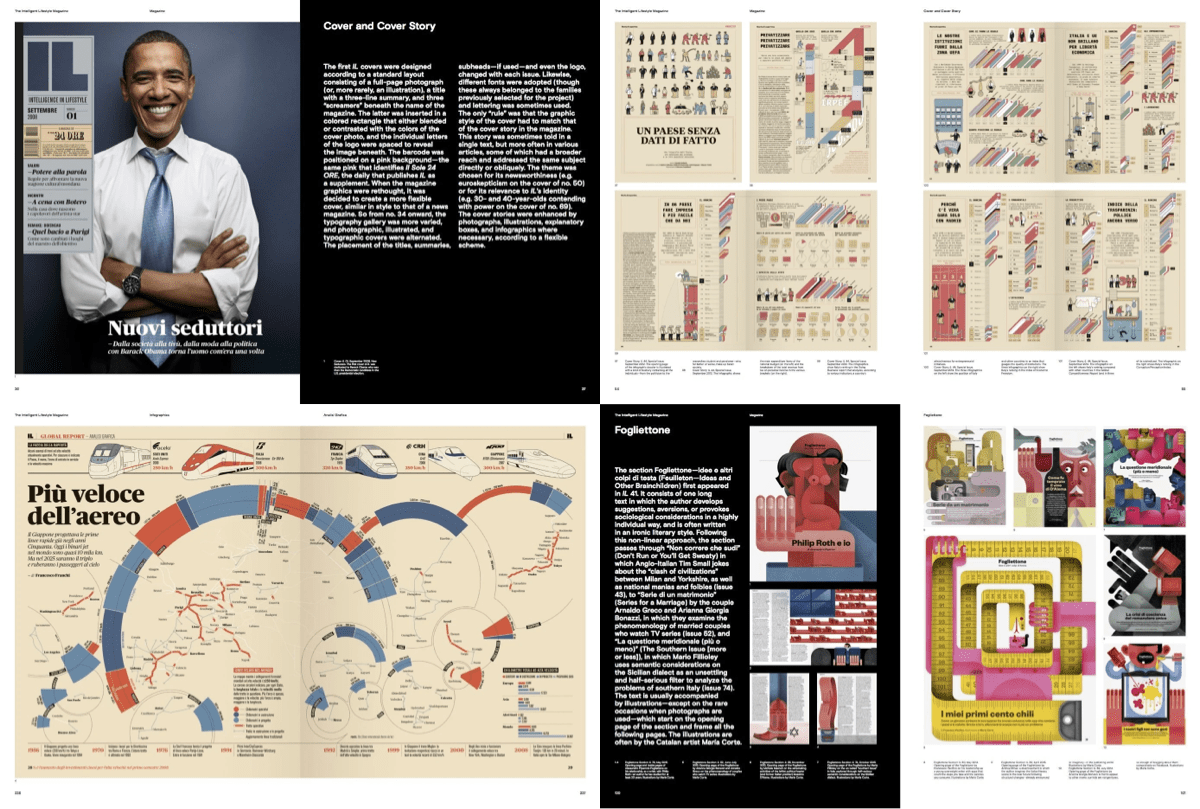 I immediately fell in love with Franchi's compelling visual storytelling. His confident combination of infographics, illustration, and typography all come together to form a consistent but, at the same time, varied look. Above all, I was drawn to his incredible attention to detail where every element appears to have been considered.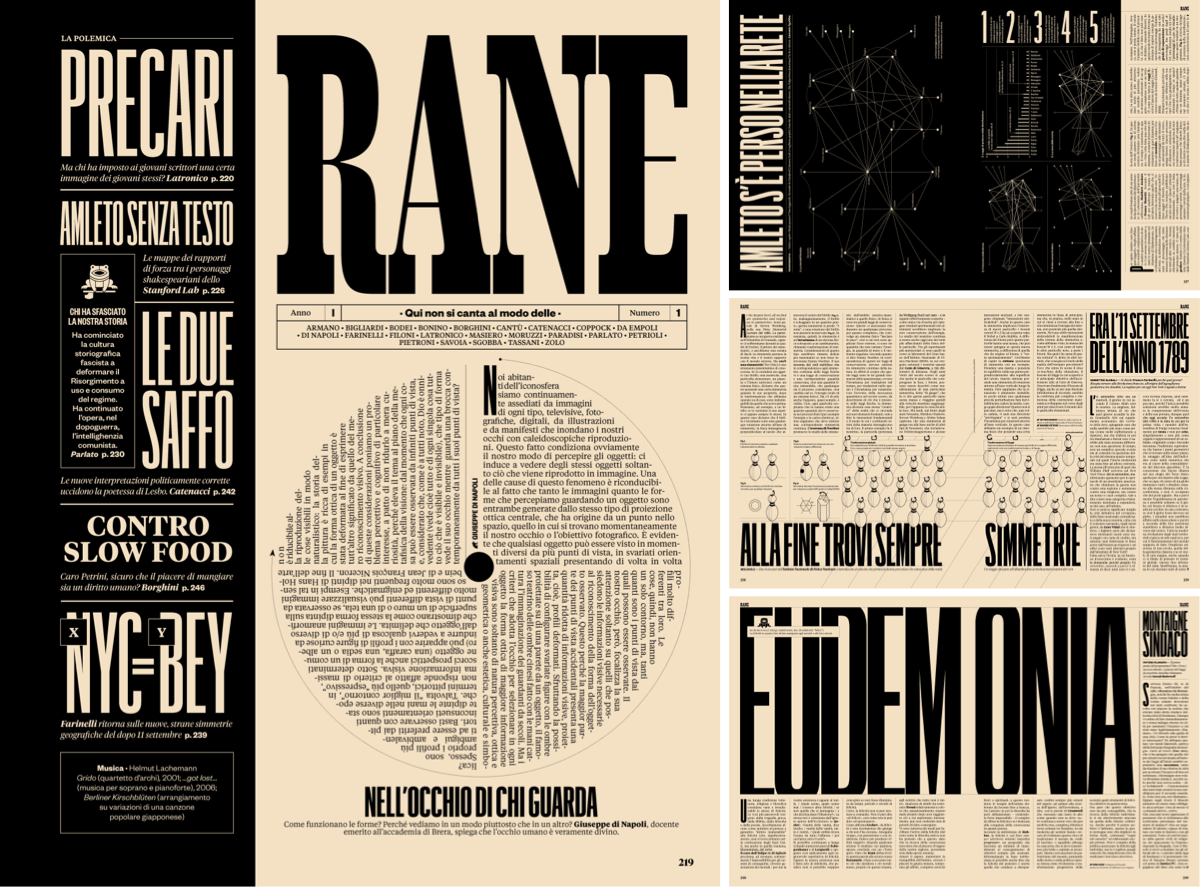 Franchi's work for Intelligent Lifestyle Magazine is simply stunning, but what excited me most of all when reading this book were his designs for Rane, a section of IL which has a different feel to the rest of the magazine. Rane's colour palette of off-black, off-white, and red, plus its striking sans-serif headlines, makes some of the most impressive editorial designs I've ever seen.
Seeing Rane made me excited about redesigning my own website and its not difficult to see how Franchi's designs inspired mine. From my condensed, tall, and tightly spaced headlines (set in Dharma Gothic by Dharma Type's Ryoichi Tsunekawa) to my cheeky swinging navigation which I'm not ashamed to say was inspired by Rane's own sidebar.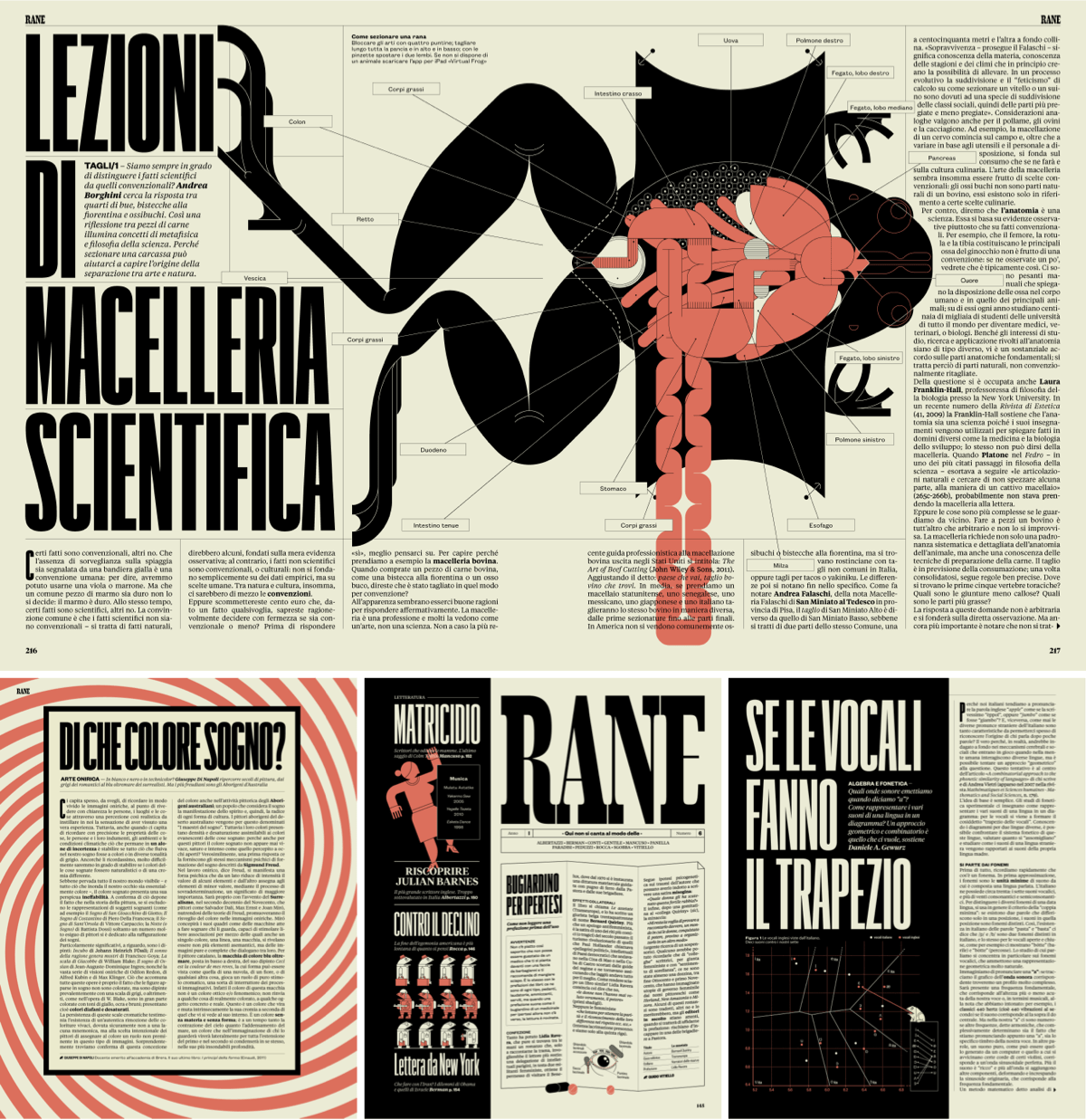 I often hear people repeat the mantra that the web isn't print, but one of the most enjoyable parts of my redesign process was experimenting with how to bring the inspiration I found in Rane to life online and how what I'd learned could be applied to the web. Franchi said:
"The importance of graphic identity, and even more, of visual storytelling, is not decreasing. To the contrary, managing to reconstruct a consistent reading structure that gets the reader involved without excluding opportunities to customize, socialize, break up stories and put them back together is one of the major challenges facing the new designers."
(You can follow Francesco Franchi on Instagram and Twitter.)
Buy the book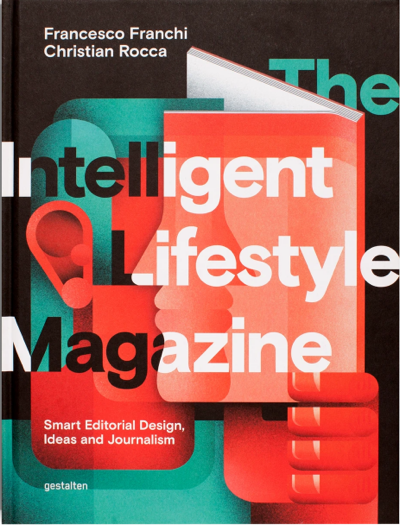 "The Intelligent Lifestyle Magazine" by Francesco Franchi himself with Christian Rocca is published by Gestalten. Their book has been an incredibly valuable source of inspiration for me. If you haven't bought a design book this week—and even if you have—this book definitely deserves a place in your inspiration collection.

I earn a small amount when you use this affiliate link.