Over the past year, I've been writing a series of twelve "Inspired design decisions" articles for Smashing Magazine. Every month, I choose an art director, designer, or publication, discuss what makes their design distinctive, and how we might learn lessons and make better work for the web. So far, these articles have been about:
I design a PDF magazine and develop HTML/CSS examples for each article. These are available for Smashing Members as part of their subscription. Now, you can buy them too.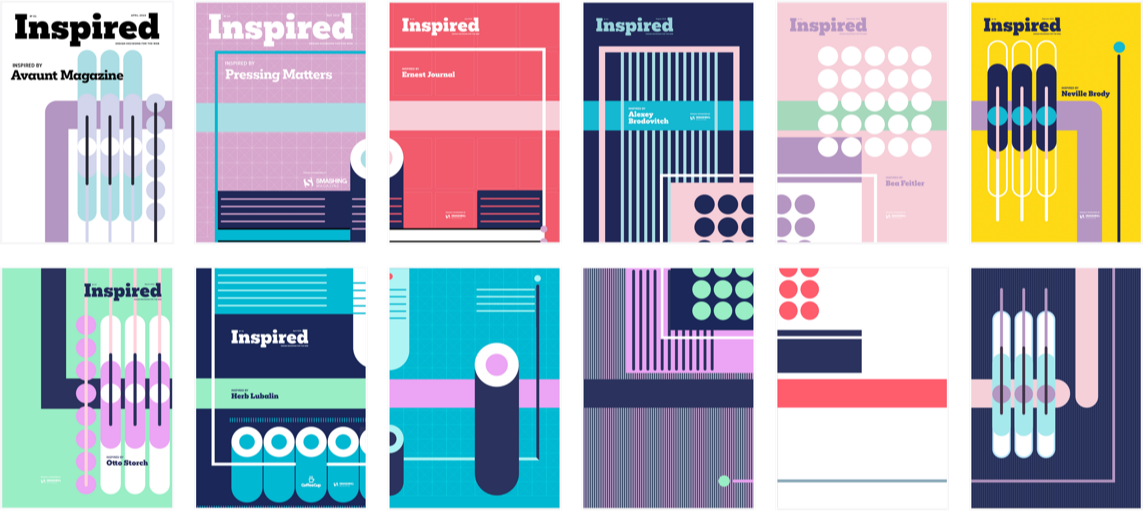 Each issue includes a high quality PDF, plus examples of HTML/CSS code for you to learn from and use in your projects. They're only £3.99 + VAT per issue and #1 is free.
---
Latest issue: Herb Lubalin
In this eighth issue, I explain how Herb Lubalin—one of my favourite typographers—transformed my approach to typography on the web. In this issue, you'll learn how to use pre-formatted text for precise formatting, and how to use SVG text, fills, and strokes for intricate typographic designs. You'll also learn how to make SVG text accessible and how to optimise SVG for maximum performance.