Web design books
People often tell me my writing has influenced them and helped their careers. I couldn't be happier about that.

—Andy Clarke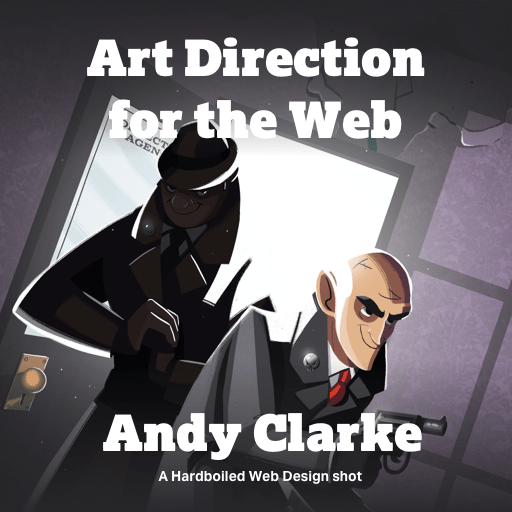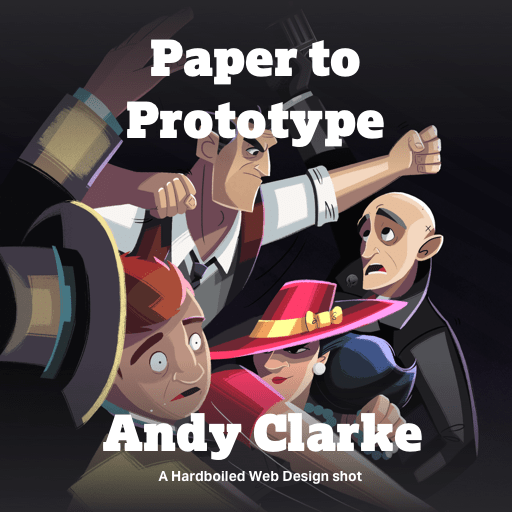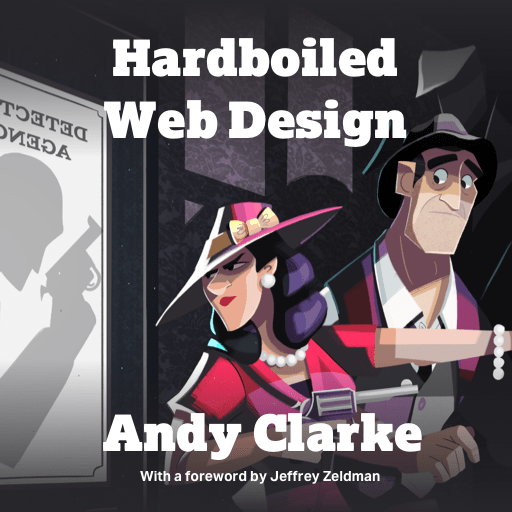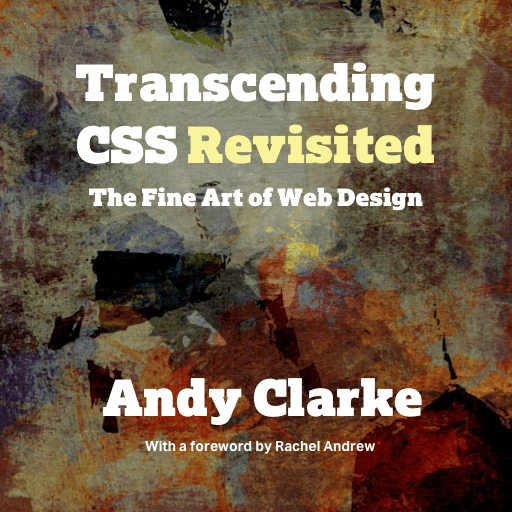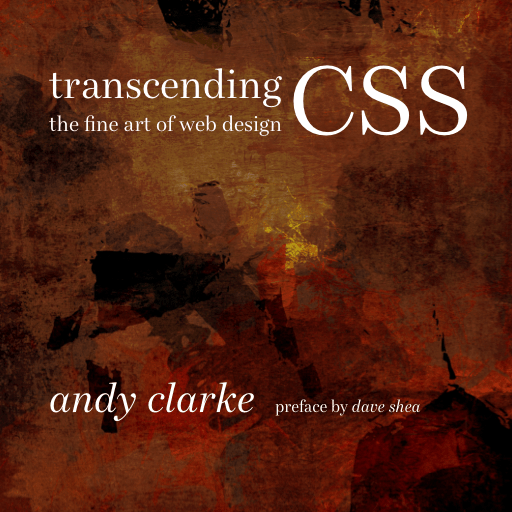 I write books about my perspective on website design under the banner of Hardboiled Web Design. These books—two already published—are about what I believe to be the most important aspects of being a creative web professional.
Smashing Magazine 2019.
ISBN: 9-78-3-945749-76-0. 344 pages
---
I've always felt there should be more to designing for the web than frameworks. After working on several editorial projects, I began a journey into art direction, editorial, and magazine design. I wondered what they can teach us and how to apply those lessons to the web. Art Direction for the Web is the result of that journey.

Buy DRM-free ePUB, Kindle, PDF.
Hardboiled Web Design
Smashing Magazine 2015.
ISBN: 978-3-945749-37-1. 441 pages
---
Frustrated by how designers were being held back by the notion that their designs should look the same in even the least capable browsers, I wrote Hardboiled Web Design in 2010. It was incredibly well received, so in 2015 I updated its content for an all new Hardboiled Web Design: Fifth Anniversary Edition.

Buy DRM-free ePUB, Kindle, PDF.
Stuff & Nonsense Ltd. 2019.
ISBN 978-1-9162534-0-7
---
I felt it was time to revisit Transcending CSS to examine the approaches we took and the tools we used at the start of the web standards revolution. In Transcending CSS Revisited, I've also added a commentary where I explain what's changed since the original book and how we should work today.

Buy DRM-free ePUB, Kindle, PDF.
Transcending CSS (original)
New Riders Press 2006.
ISBN-10: 0321410971. ISBN-13: 978-0321410979
---
I wrote Transcending CSS, my first full-length book, in 2006, because I wanted to explain the possibilities of CSS and HTML in ways which would appeal to creative web professionals. I had no idea about the impact this book would have on my career and the careers of many other people.

No longer available. Read reviews on Amazon.