When I was updrading my Apple TV movie library, I was very disappointed by the artwork Apple provided for my James Bond movie collection. So, I decided to make my own. I worked on several concepts and this was another version.
The artwork Apple or the studio chose for the 25+ series of James Bond movies is simply a portrait still of James Bond on a white background with only the movie's logotype in black to distinguish one movie from another.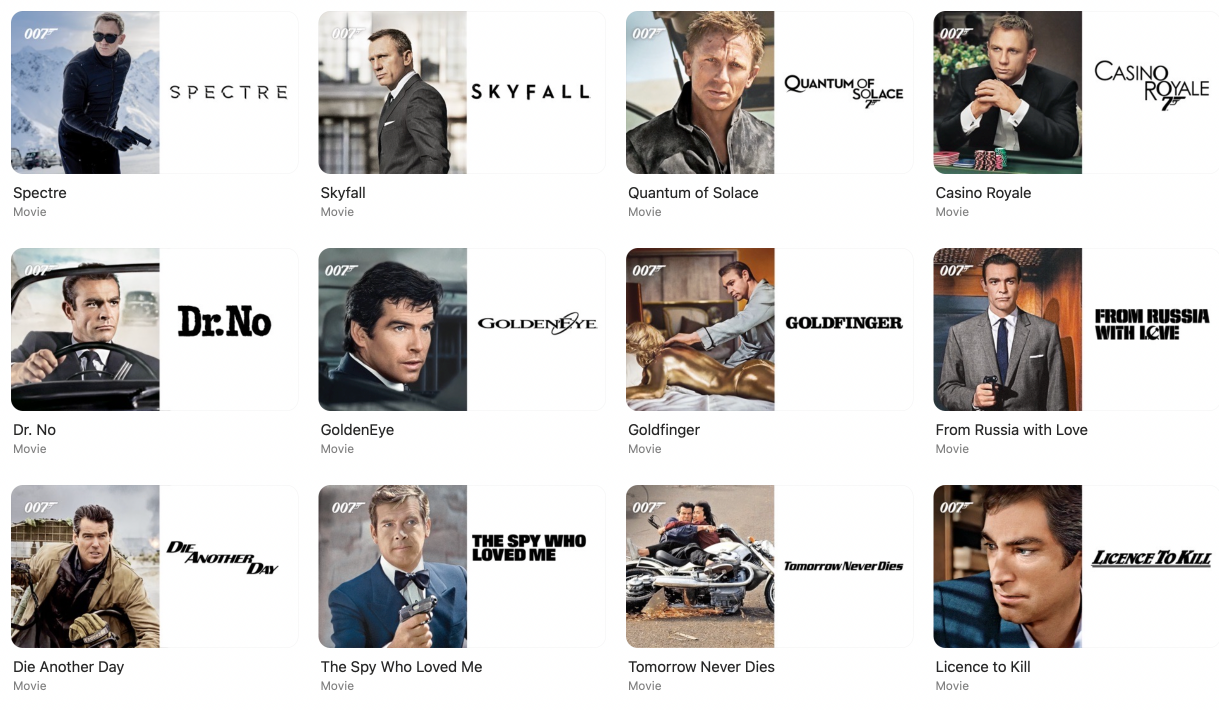 Bond movies have a long a rich visual heritage with iconic posters and title sequences. There's the iconic 007 gun logo, the gun sight, and the famous silhouette of Bond himself.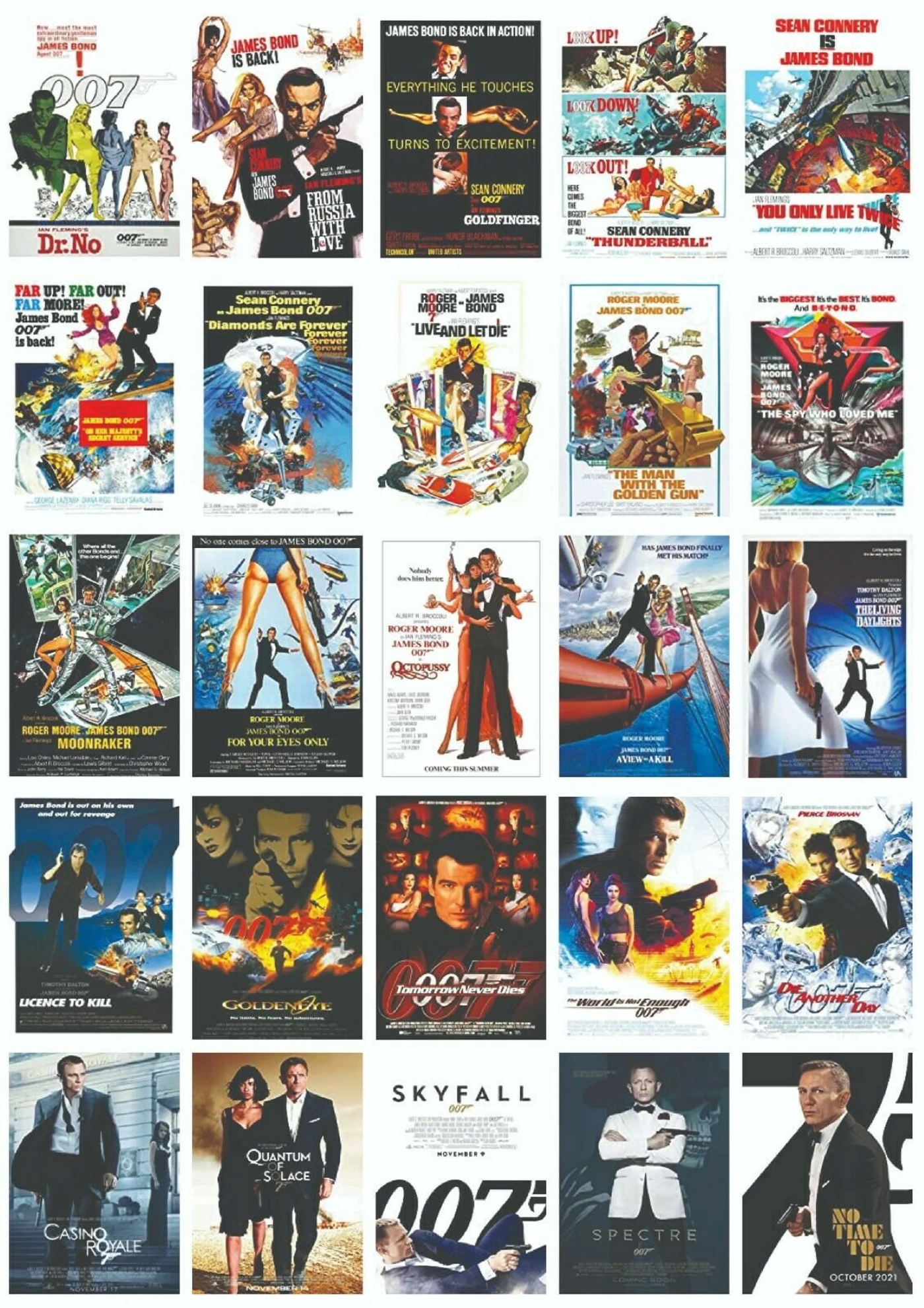 So, I decided to design my own artwork for the Bond movies in my collection. I combined those elements with a set of colours to differentiate the movies in which each actor played Bond.
As with my previous set, I use a typeface—appropriately called Widescreen which was designed by Dalton Maag. It's available as a variable weight font and I use it's Black weight for the movie titles alongside their Venn condensed medium for the supporting text.
I'm really happy with these Bond-inspired designs and how they stand out as a set in my Apple TV movie library. If you'd like to use them in yours, you can download them here in WEBP format:
---
Download James Bond movie artwork set 2
---
ZIP file 3.8Mb)