Stickers
Errol stickers are available in small, medium, and large sizes and are perfect for people who want a handsome gorilla on their laptop or notebook.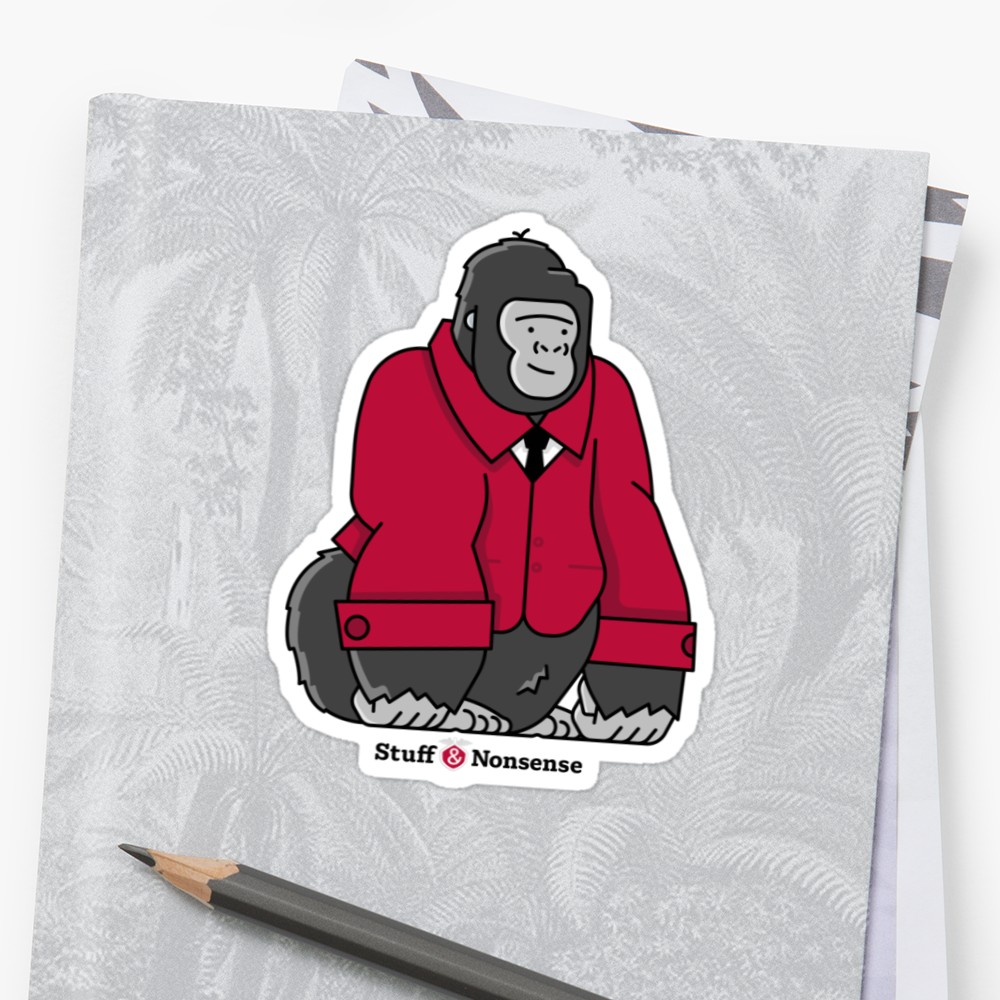 Stickers are made of die-cut vinyl and are removable if you ever want to say "goodbye" to Errol. Which you won't. They start at only £1.87 for the smallest size.
T-shirts
The uniform of the tech nerd and we all have hundreds of them, so why would you buy another? Because this one has Errol on it.
These shirts are unisex so should fit every ape, lightweight, and made of ethically sourced cotton. They're available in a choice of 17 colours including my favourite silverback black. They cost only £17.61.
Stickers and t-shirts are made by Redbubble and I've never once been let down by their quality or service. Go Errol. Go ape.