CSS: Mark-up guides
They even makes bald men grow hair!
Whether working alone or as part of a team, there are many separate tasks in any project. If you are working as a team it is important that everybody involved understands the structural requirements needed to implement a design, and even if working alone it can often be tricky (particularly on larger projects) to remember exactly every element or component of a page. That is why at Stuff and Nonsense I have implemented a helpful practise that I call 'Mark-up Guides'.
The concept is simple, but highly effective and helps us make development as efficient as possible. Let's take a look.
Hey, design dude...
Our general process runs something like this.
Understanding the goals of the client and the needs of their users
Determining key content and user tasks
Paper sketches
Black and white line-work layouts in Fireworks (I talked about this recently)
Finished Fireworks layouts as 'production art'
Stages of design are saved as separate 'frames' in Fireworks to make it simple to back-track to any stage. Saving these revisions, including the black and white line-work is important, as we'll go on to see.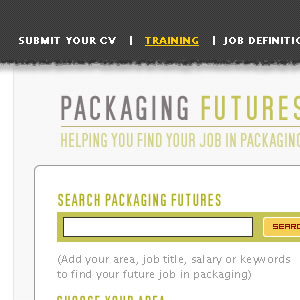 Final production art from Packaging Futures (work in progress)
Back in black
Once a design has been approved by the client at this stage, we can return to the black and white layouts for the next stage. However, often changes are made which take the final layout away from the early stages, luckily Fireworks makes it very simple to create new line-work layouts from fully coloured versions.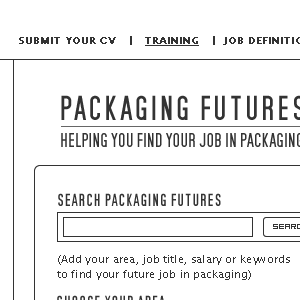 Black and white line-work
Making mark-up guides
Black and white layouts are ideal in helping make guides onto which we note the main structural elements of a page, including any <div> ids or class names which will be required. We mark every element which will be used to style the final page, in a very similar way to my 3d CSS Zen Garden outline. Here is what one looks like.
Home page mark-up guide
The mark-up guide not only makes it clear how little in the way of <div> ids or class names are required (with nifty use of descendant CSS selectors), but goes on to serve as a pattern for others to follow.
Regular readers might also spot that the <div> ids etc. follow my preset naming conventions. Implementing this framework across the team has allowed us to develop internal standards and has reduced development times.
They even makes bald men grow hair!
Working this way has had many benefits;
It helps 'demystify' structured mark-up for designers
It gives those writing XHTML code a real head start
It makes CSS writing more of a process
Everybody involved in a project can see the end-result before they start
Archiving (yes sometimes we even print and file them (scary, huh?)) these guides also help when coming back to a project weeks or months later and avoids the What is this CSS rule for? questions which take up so much brain power.
Let me know what you think.
---
Replies