While I was working on some editorial design projects with Mark Porter, I became interested in magazine art direction, and in particular how just a handful of art directors changed the way we look at editorial magazine design.
I collected, read about, and studied magazine design. I spent way too much money and time in Kinokuniya while I was living in Sydney and then in Magma in London and Manchester since I moved back. I don't have a room in my house to turn into a library, but I do have a bookcase which is now bulging with design inspiration.
If you're looking for a book on editorial and magazine design, you can find books on Alexey Brodovitch fairly easily. Kerry William Purcell's retrospective covers his most iconic work. Although volumes of 'The Graphic Language of Neville Brody' have been out of print since the '90s, you can still pick up good quality secondhand examples on eBay.
Bea Feitler
One person whose work I've found incredibly inspiring was Bea Feitler although sadly her name's less well known that other designers of her period. She's been called "The Pioneering Female Art Director You've Never Heard Of." I've never heard her name mentioned at a design conference or seen her referenced in an article about web design. That's something I plan to change, and I'm going to write about her work, what we can learn from it, and how it can influence web design throughout this year.
Born in Rio de Janeiro in 1938, Feitler's Jewish family had escaped from Nazi Germany. She studied at the Parsons School of Design in Manhattan and at only 25 years old she became an art assistant, then one of the youngest—and the first female co-art directors—at Harper's Bazaar magazine. There, she worked with photographers including Richard Avedon, David Bailey, and Annie Leibovitz, and in 1965 she cast Donyale Luna, the first black model featured on the cover of a mainstream fashion magazine.
Until relatively recently, I'd only seen examples of Feitler's work online, because the only book about her, 'O Design de Bea Feitler' was published in her native Brazil in 2012. Getting hold of a copy has been incredibly difficult, but now I have one. If you can find a copy for sale somewhere, you should get one too.
---
O Design de Bea Feitler
'O Design de Bea Feitler' was written by her nephew Bruno Feitler and published in her native Brazil in 2012. When I was hunting for a copy, none were available on either Amazon, eBay, or even online bookstores in Brazil.
It took me a few months to track down a copy, but eventually, I found one. Even without postage from Brazil, at £110 it's still the most expensive book I've ever bought. I waited almost two months for it to arrive—the book spent time in Belize and Miami on its way to me—so was it worth the money or the wait?
Deciding that took me a couple of days because I didn't dare open it because I was afraid of being disappointed. Finally, I did open it, and here it is.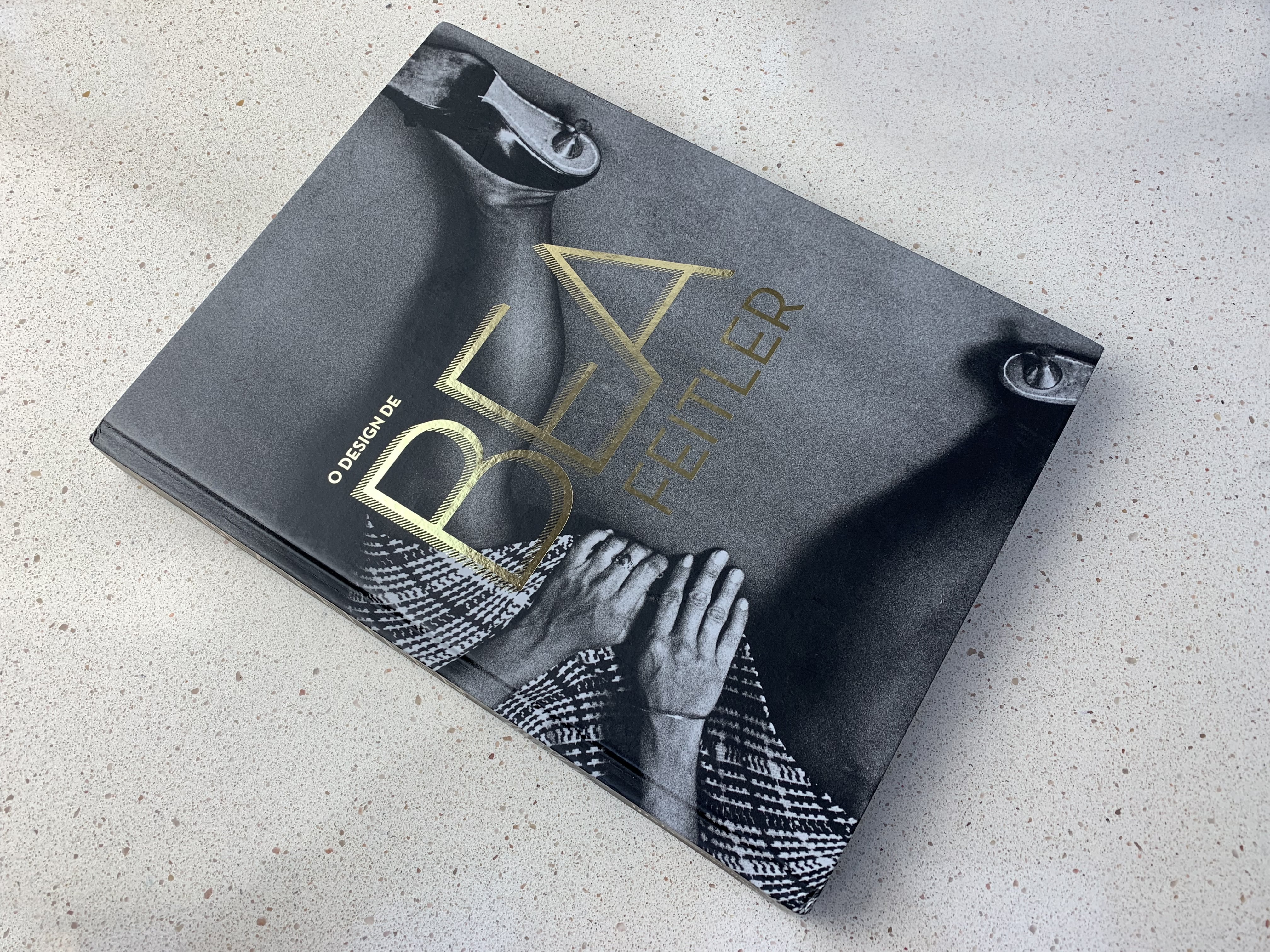 This is a beautifully designed book, inside and out. The hardcover feels really solid, and the wrap-around photograph of Feitler and gold foil lettering makes a quality first impression. Sue jokes that I don't concentrate long enough to read books, so I like to look at pictures. This is good, because 'O Design de Bea Feitler' is I've been using Google Translate, and its OCR does a reasonable job helping me understand what's written.
---
You can look at Bea Feitler's work across three periods; in Brazil before Harper's Bazaar, during Harper's Bazaar, and after Harper's Bazaar at publications like Ms. and Rolling Stone. This book has some fascinating examples from each of those periods. I've been looking for examples of Feitler's work for over a year, and in this book, there are plenty of pieces I hadn't seen before.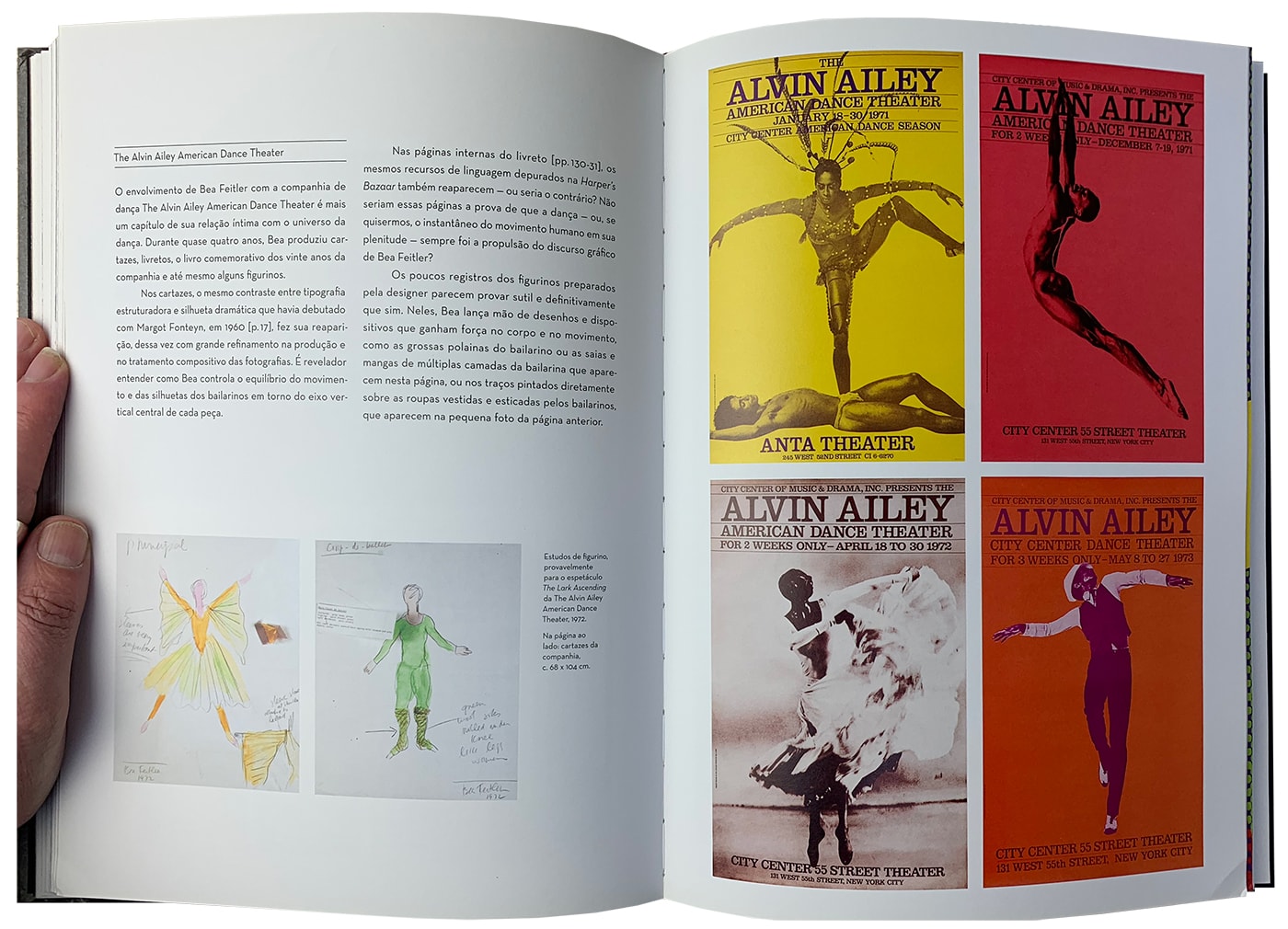 The book starts with a short biography and a brief look at Feitler's early work for Rio de Janeiro's Senhor magazine. Senhor—which means "Sir" in English—was a Brazilian culture magazine which ran to 59 issues up until 1964. It was known for creative design and especially its covers which were produced by well-known artists in Brazil at the time.
I hadn't associated Feitler's work with Paul Rand before picking up this book, but there's a real connection in how both create a dialogue between illustration and typography. For example, there's this 1940 cover by Rand for Direction magazine and Feitler's poster for Studio G. We see Feitler develop these dialogues throughout her career.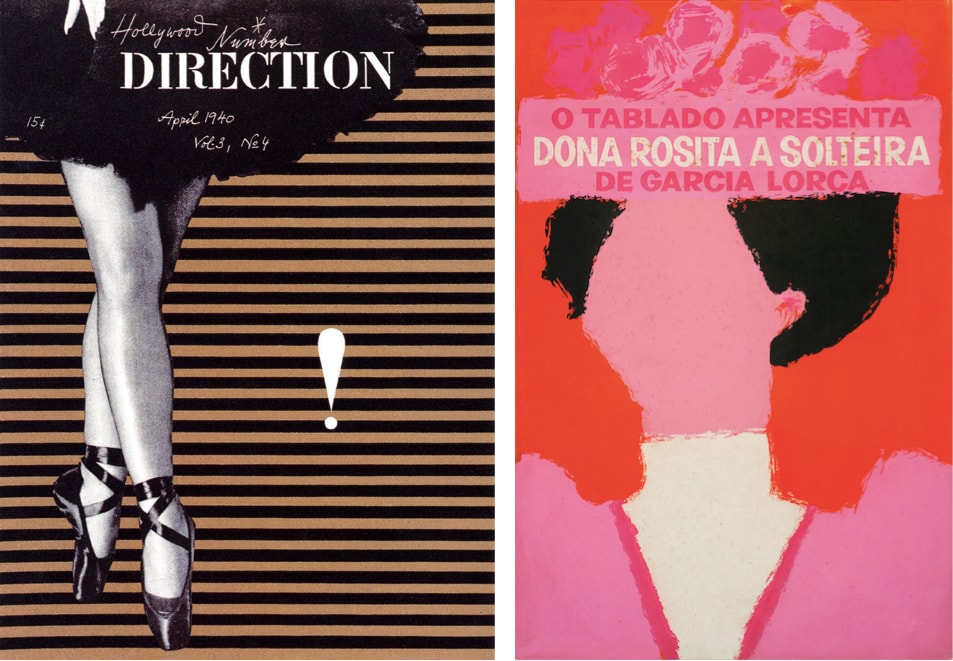 I was also surprised by these typographic invitations and posters as I hadn't seen them before.
Bea Feitler's most well-known for her partnership with Ruth Ansel as the co-art director at Harper's Bazaar magazine. Ansel's another art director whose work is rarely seen in print. In fact, the only collection of her work I can find is this tiny Hall of Femmes Ruth Ansel retrospective which was published in 2010. Luckily, this little book's still available to buy for around 120 Swedish Krona. If you're interested in art direction and editorial design, you should definitely get a copy while you can.
I'd previously seen more of Feitler's work for Harper's Bazaar than anything else, and as an admirer of Alexey Brodovitch, I already knew of the connection between their work. The Bazaar section of this book starts with a few iconic Brodovitch spreads. What quickly becomes apparent is how Feitler clearly followed in the Brodovitch tradition early on–like this example from 1967 shows—but she and Ruth Ansel soon made it their own.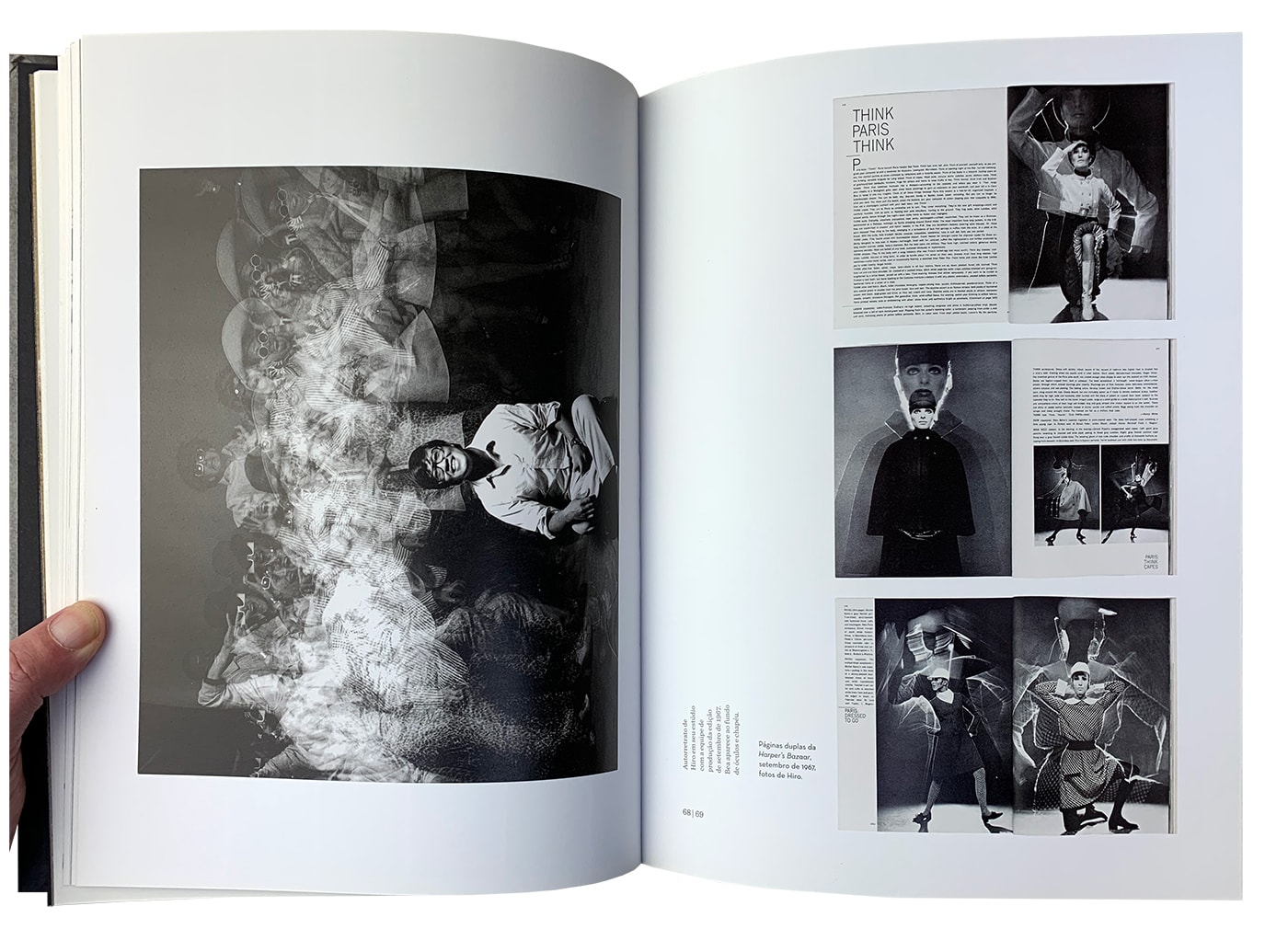 The Bazaar section of this book is filled with gorgeous examples of Ansel and Feitler's work, especially their collaborations with photographers like Richard Avedon and Annie Leibovitz (who once very kindly made me a cup of tea.) I've seen plenty of these examples before in the Hall of Femmes Ruth Ansel retrospective, but what I hadn't seen—and I love—are her purely typographic spreads. I imagine that I'm going to spend hours pouring over these layouts and working out how to adapt them for my work on the web.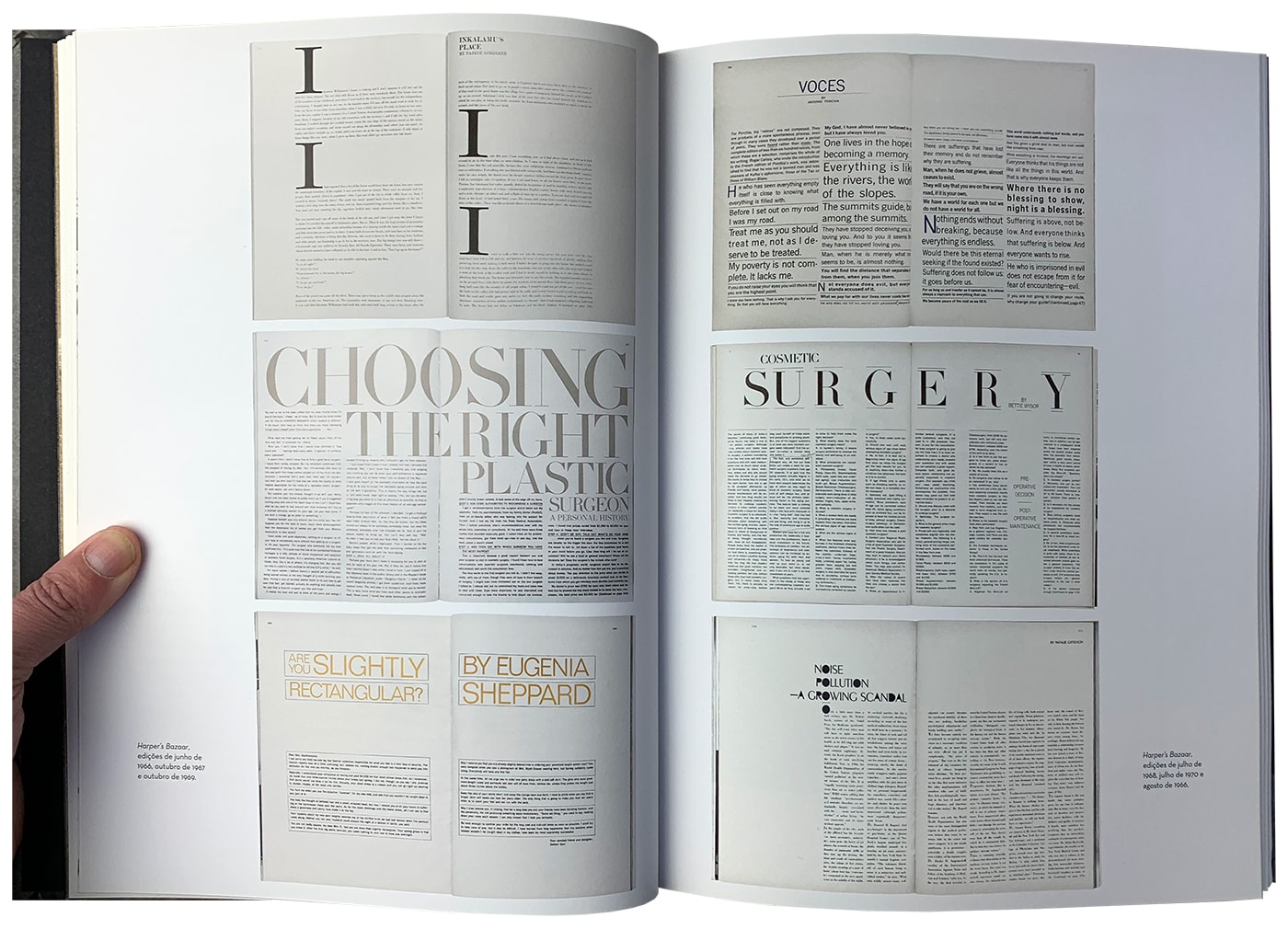 You should find plenty of inspiration for web design layouts in Feitler's work for Harper's Bazaar, and now we have tools to implement those designs. If you're wondering where to find ideas for using Grid, clip-path, and Shapes, initial letter or Multi-column layout, and viewport-based units, this is a fabulous place to look.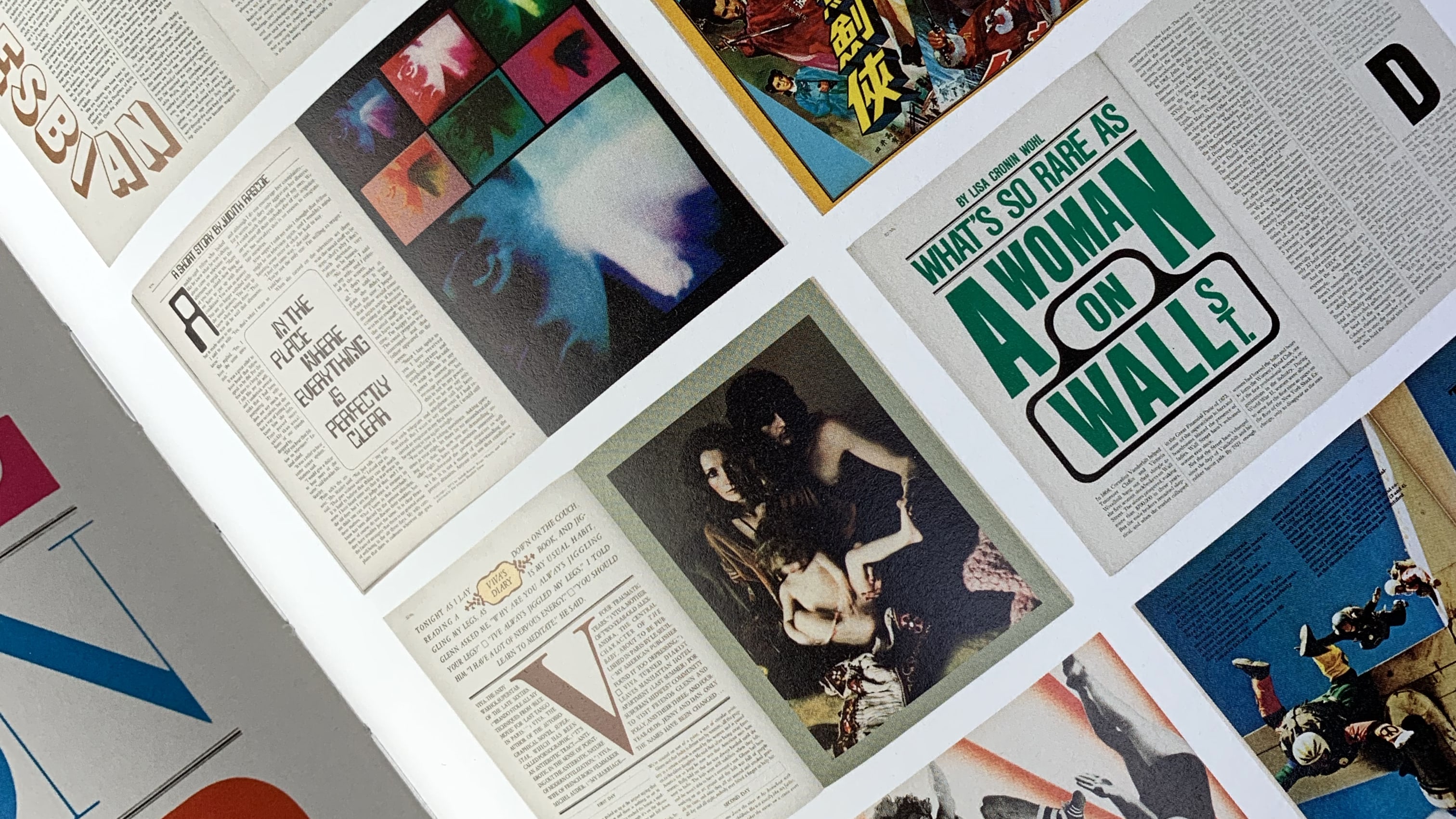 Feitler left Harper's Bazaar in 1972 and her next two years at Ms. magazine, followed by her freelance projects and six years at Rolling Stone, showed her bold, colourful style develop even further.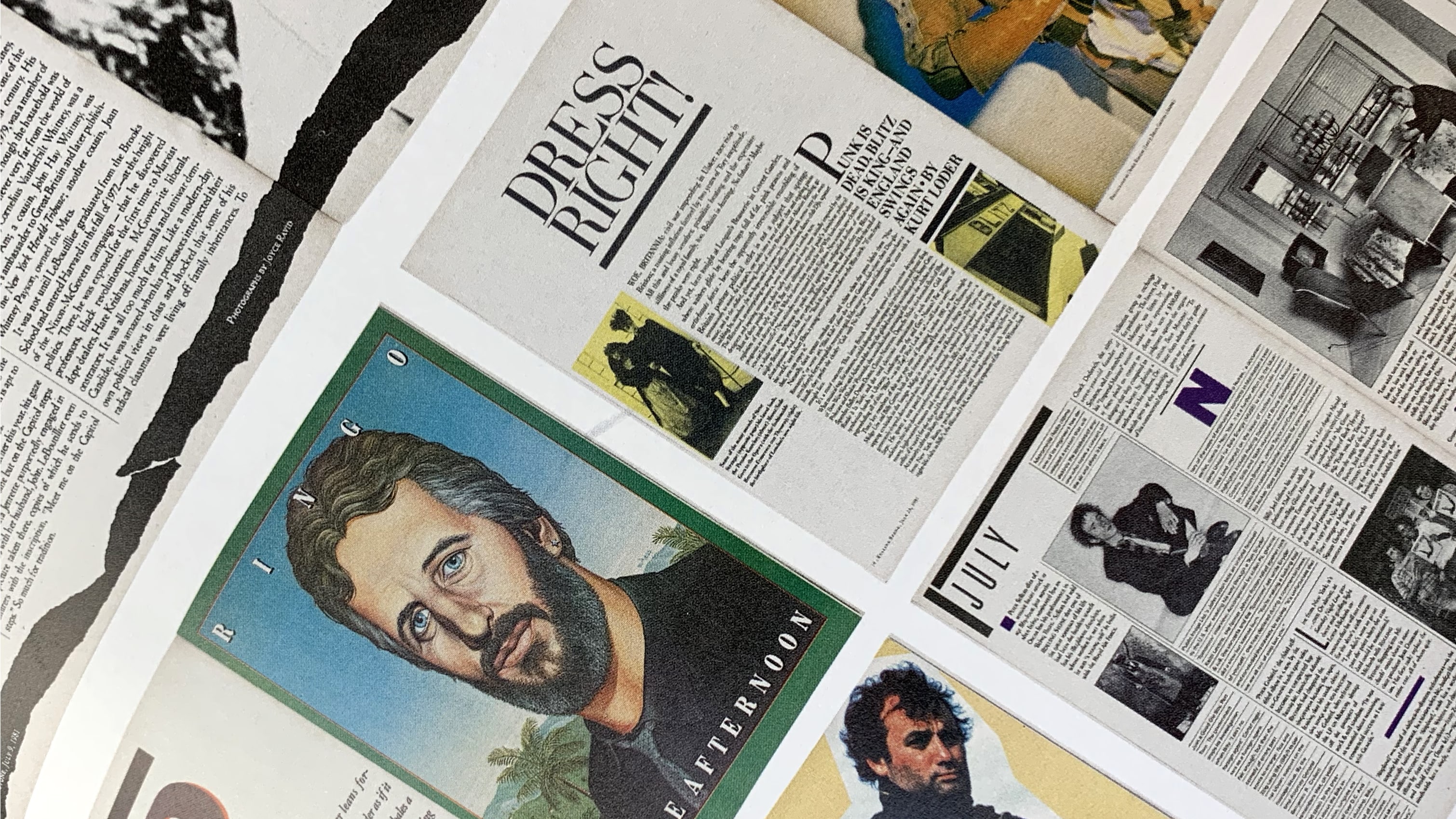 Bea Feitler sadly died from cancer in 1982 before her redesign of Vanity Fair magazine was published. She was only 44.
---
Bea Feitler is someone more people show know about. There's so much we can learn from her and the work she made. In 2017 the first exhibition of Bea Feitler's work, 'New Picture. The Work of Bea Feitler,' took place in Berlin and Oslo. I would love to see that exhibition travel elsewhere in Europe in the future.
I'm searching for original copies of Feitler's work for my collection, and until then, at least I have this book. Snap one up if you're lucky enough to find a copy of 'O Design de Bea Feitler.'