Anatomy of a mouse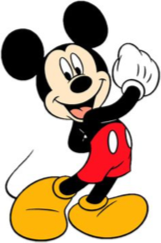 Day four: I couldn't say thank-you enough to all the people who left kind comments about the 2004 Disney Store UK project, here, at CSS Beauty, CSS Vault, and Style Gala.
I also wanted to say thank-you to Ethan for the post on The Web Standards Project and for all of you, including the author of a certain (pale) orange book, who linked to it. I also wanted to say thank-you for all the helpful suggestions and links and for being so free with your time and your interest.
There were a number of interesting suggestions and ideas that came out of the discussions this week. One that we are addressing immediately is the removal of the corporate toolbar from all secure pages which currently causes a security warning. The toolbar is fed from an external source (hence the warning) and we are now working to replace the bar with a graphical link.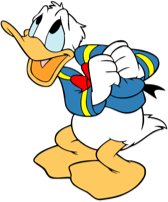 Improving usability of the Flash header
John Oxton and Jonathon Snook raised the idea of using a local shared object of Flash for the animated banner. This removed the need for a customer to press "Stop Animation" on each page. I must confess that I'd not come across that technique before, and I passed the information on. On the subject of the Flash header, I experimented with Ian Hickson's code.
Experimenting with sIFR for image replacement
Over the following weeks, I ran tests on the site using sIFR to replace the graphical FIR headers. They were a success but sIFR was never implemented on the Disney Store UK website.
Improving button legibility
After receiving comments about the legibility of some buttons, I increased the contrast so no more white on yellow.
---
What could I say after all that except a big, fat thanks?
---
Replies
Andy, not sure if this would solve your whitespace problem but it's an interesting read nonetheless: XML.com: Controlling Whitespace and TopXML Example: Whitespace preserving and stripping.