Disney Store UK store
It was a busy ten days in the web-standards world. Jeffrey Zeldman was a new dad (congratulations) and Dave and Doug made big noises in Australia at Web Essentials. Here was my news in October 2004.
Hot on the paws of WWF UK, I was pleased to announce that Disney Store UK had a new online store which was web-standards based and accessible. The fact that well-known and important brands such as Disney Store appreciated the benefits of web standards and are keen to embrace accessibility was a tremendous step.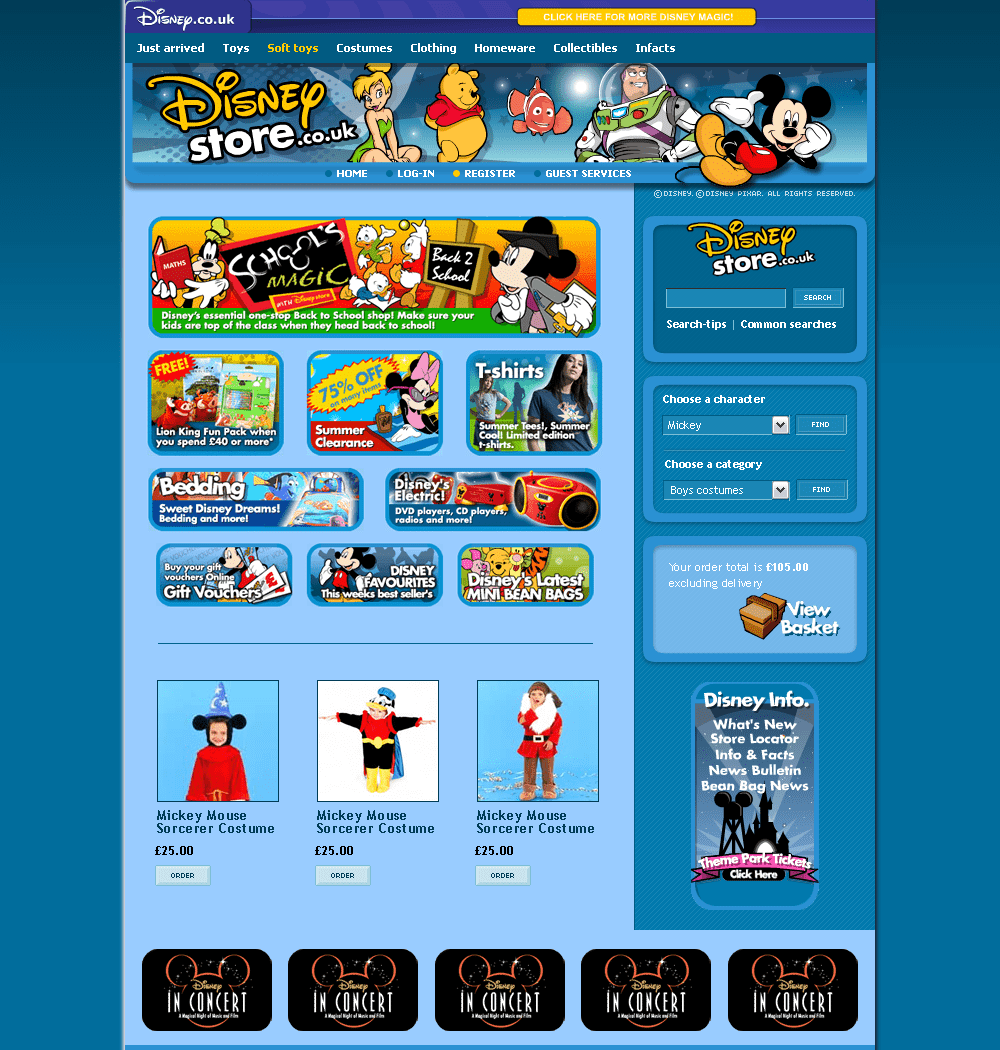 The store was built on the Karova Store accessible e-commerce platform, a company that I started in early 2004 and sold my interest in two years later.
Maintaining web-standards and accessibility, while meeting brand and corporate requirements did prove challenging, but my client was keen to learn about modern coding methods and accessibility issues and was always open to suggestions about how to improve accessibility. Their keenness, and the flexibility of Akiko, who provided the character illustrations and Flash elements, was fantastic. Each day that week, I wrote about the elements that went into the making of the Disney Store UK website.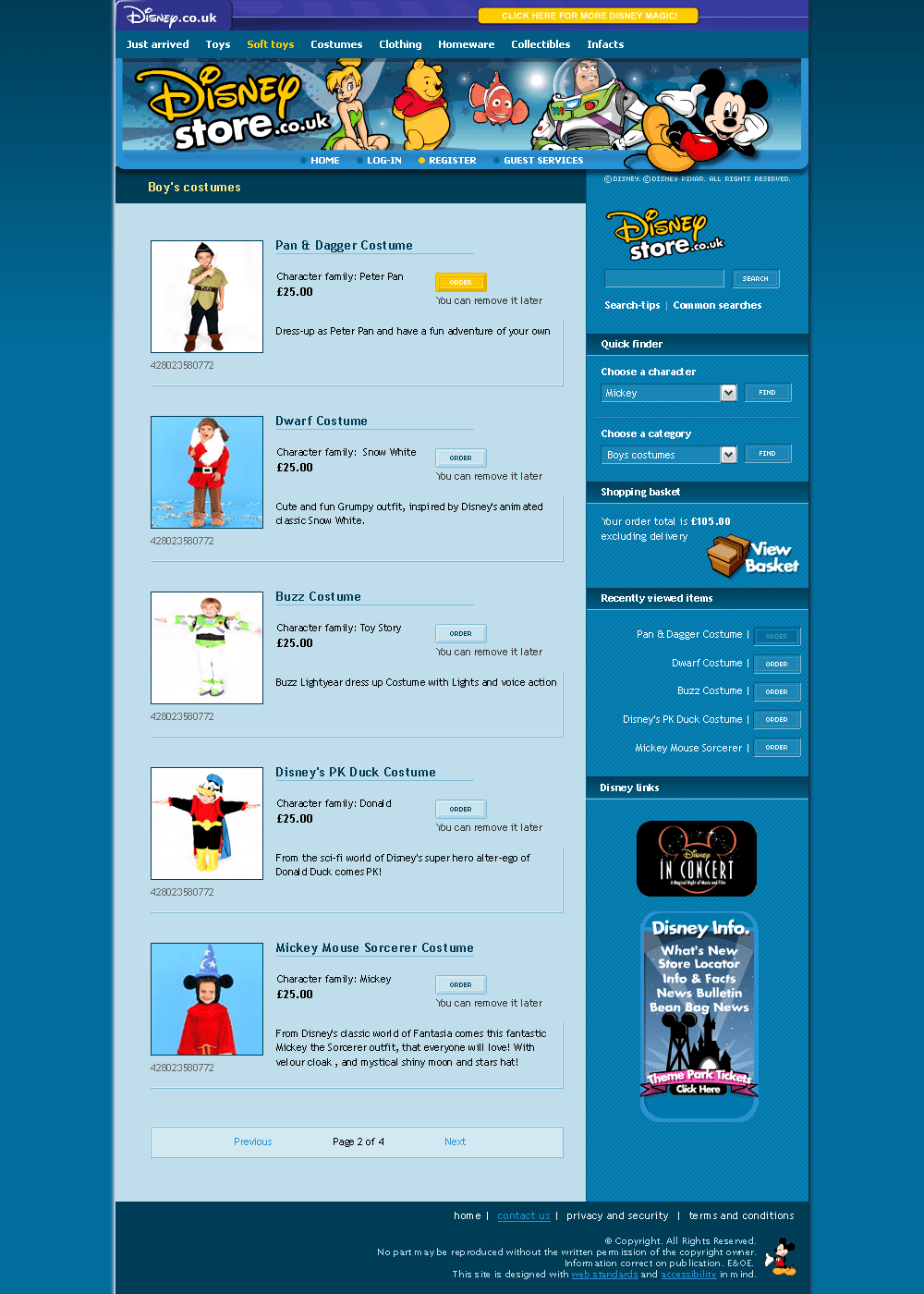 Anatomy of a mouse
Update: Thanks went to Ethan Marcotte for posting this over at The Web Standards Project. My design for Disney Store UK was also featured on the now defunct CSS Beauty and CSS Vault.
---
Replies