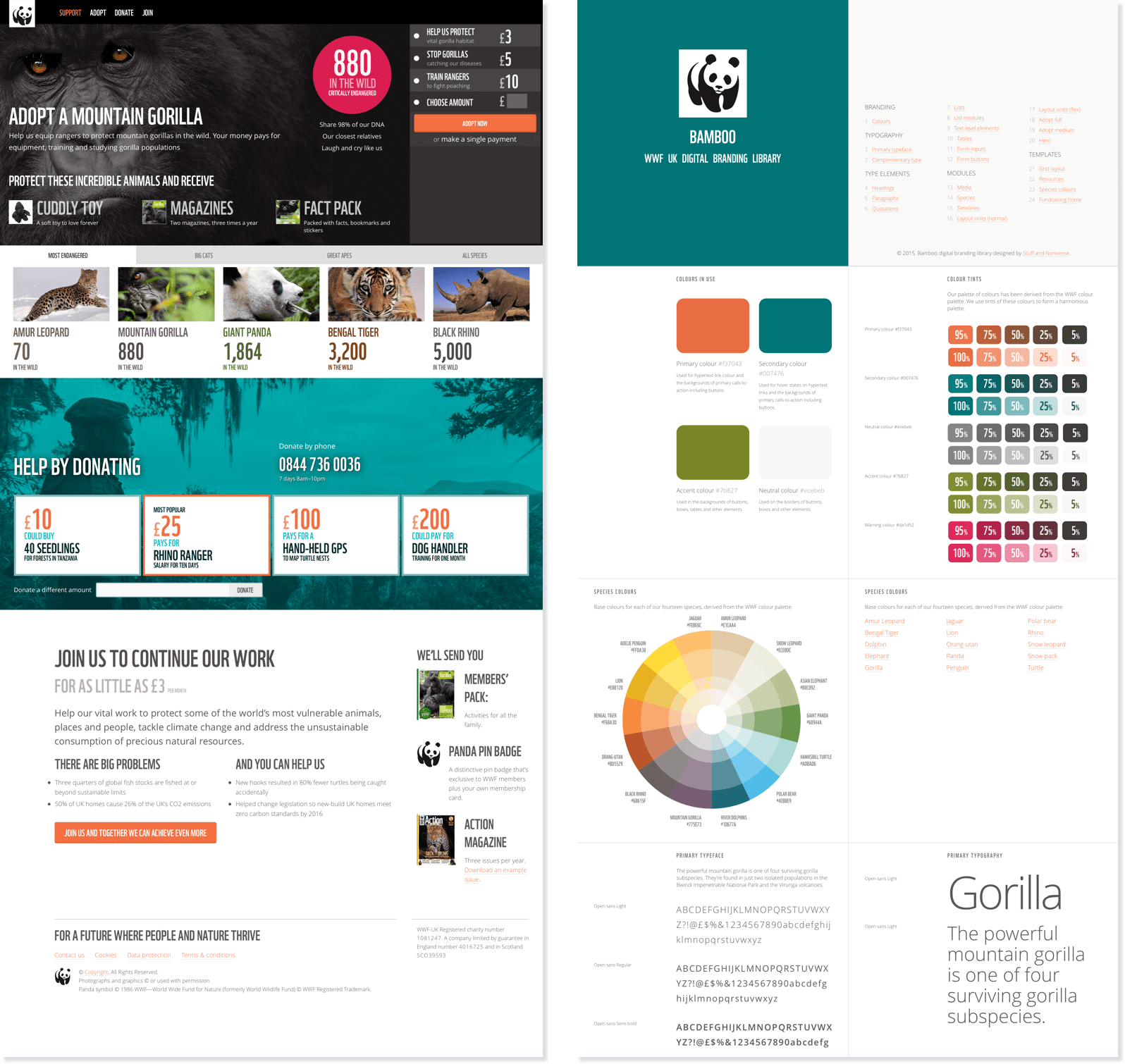 As a life-long supporter of WWF helping to save threatened species—including my beloved mountain gorillas—I was over-the-moon when they asked me to redesign their UK fundraising pages. Our aim was to increase contributions and reduce failed transactions. I did this by designing visually engaging pages and improving a supporter's experience with better content and a smoother payment process.
I designed a bespoke responsive grid, a colour system that includes colours for each of the species their supporters can adopt, a living style guide WWF named Bamboo, and new templates for all fundraising pages.
Compelling fundraising designs
With so many websites today looking the same, I wanted my designs for WWF UK to be different with the aim to draw people into their content through visually distinctive page designs.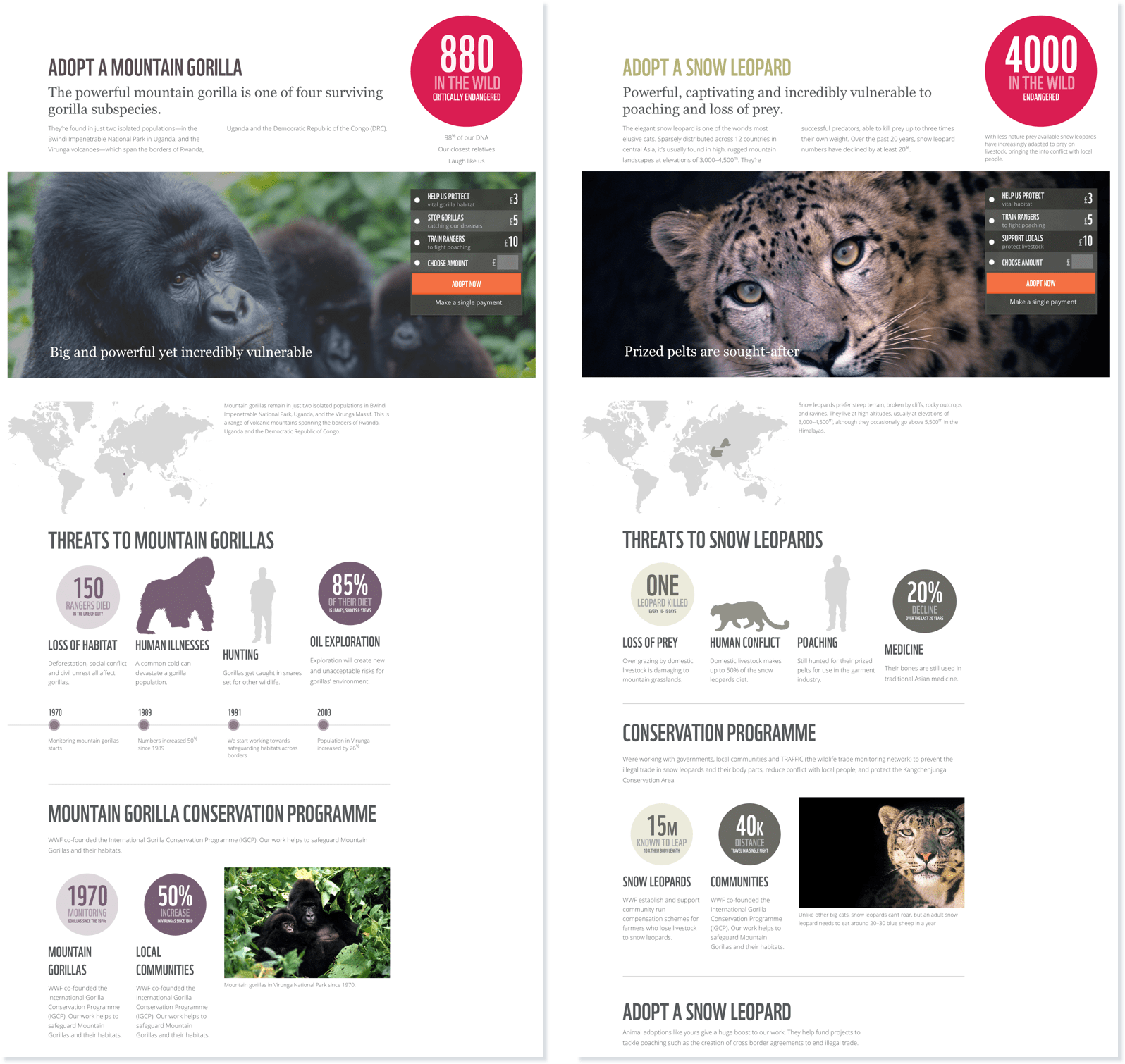 Although WWF UK produce wonderful content in their offline magazines, membership packs and updates, very little of it is used online. I focussed on that compelling content to improve the success rates of their donation and membership pages.
I spent several weeks improving the experience of using WWF UK's fundraising payment pages, adding rich content-filled sidebars and callouts and making the process of adopting, adding new species and joining WWF easier.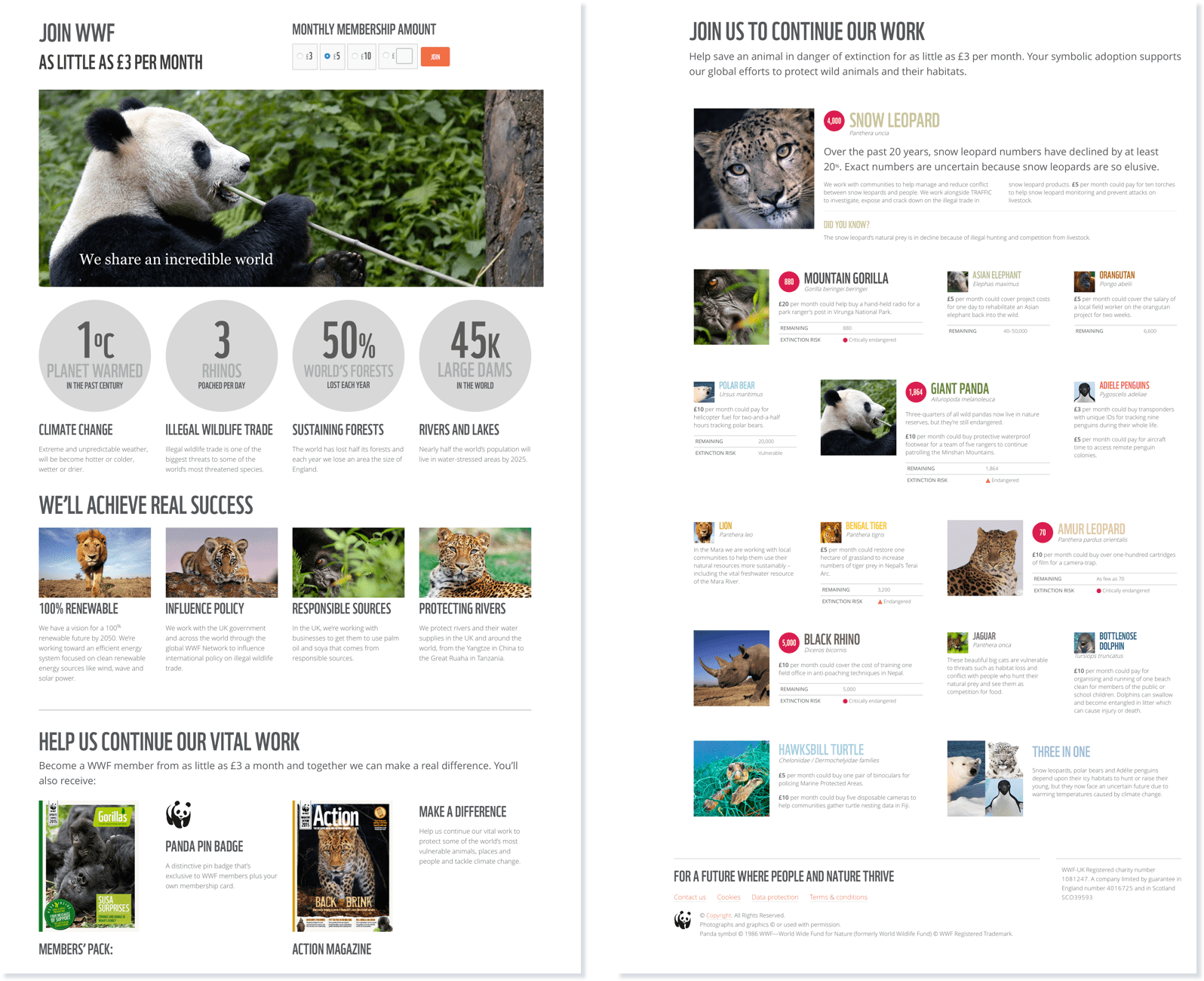 The fine details
My redesign of WWF UK's fundraising didn't stop with their web pages, it extended to designing their content too.

Bamboo living style guide
WWF UK were impressed with the living style guide that I created for the fundraising design project that they adopted it charity-wide and called it Bamboo.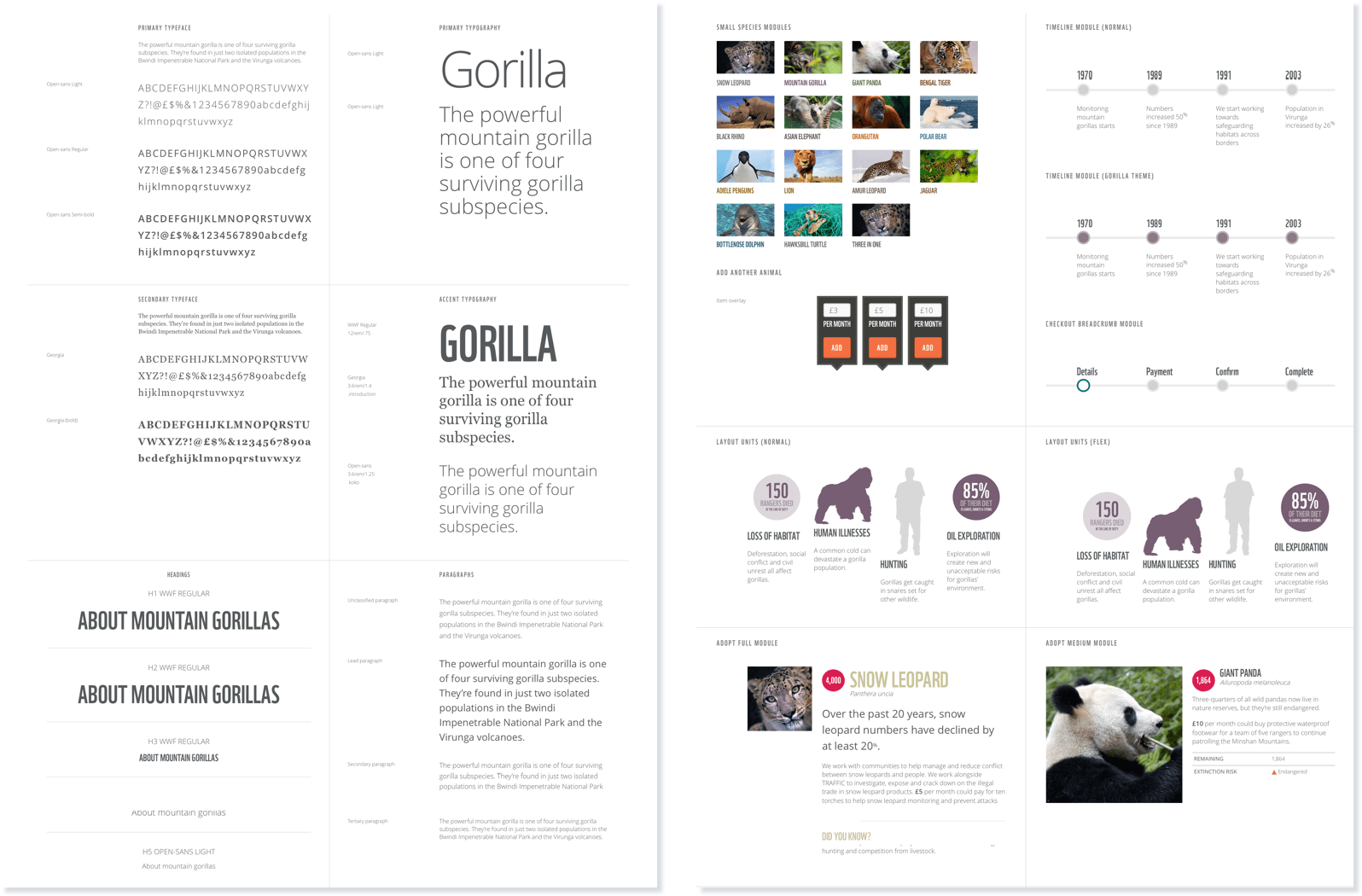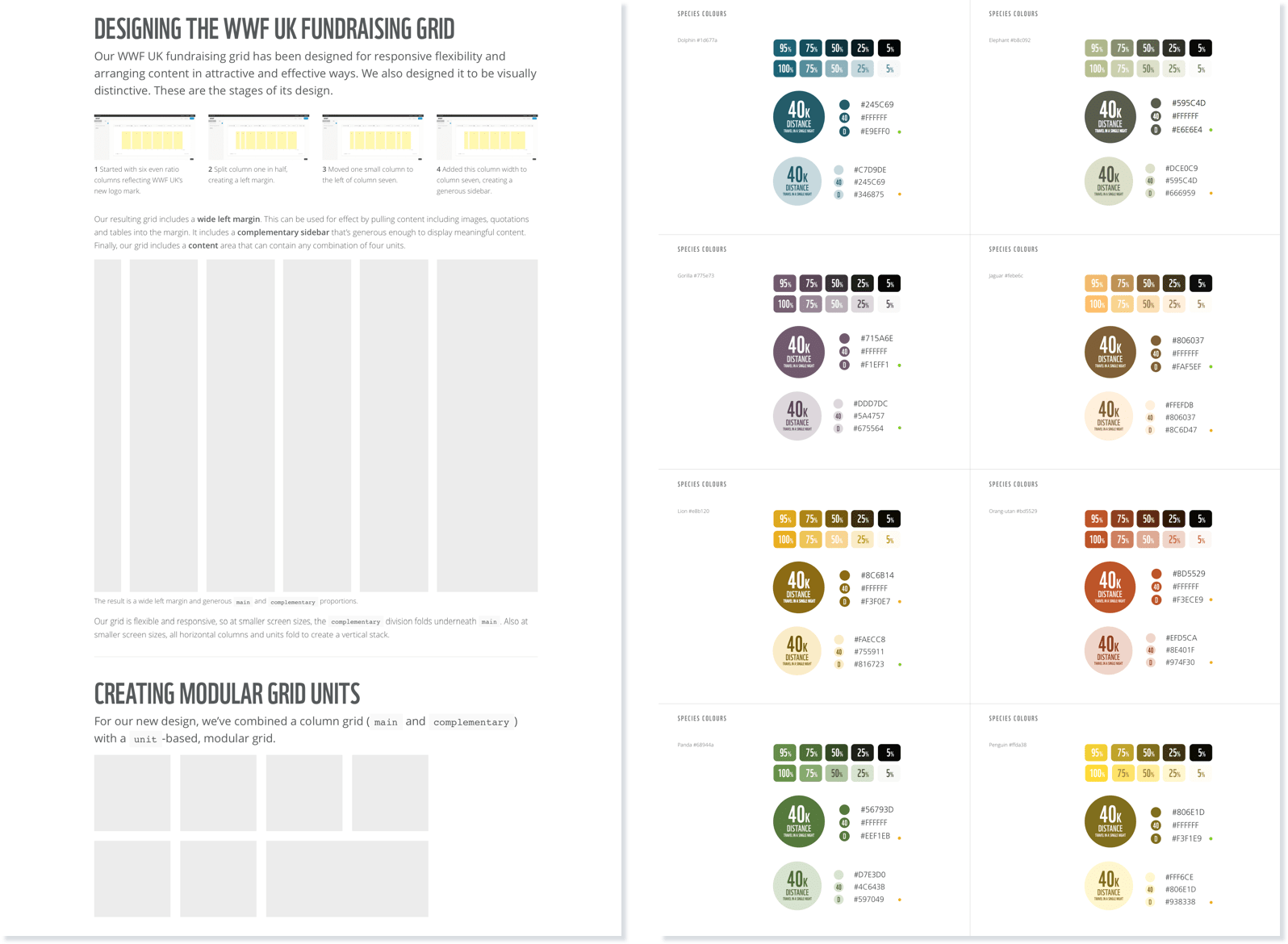 I'm immensely proud that my pioneering work is paying off for WWF UK and hope that other charities will adopt a similar approach.