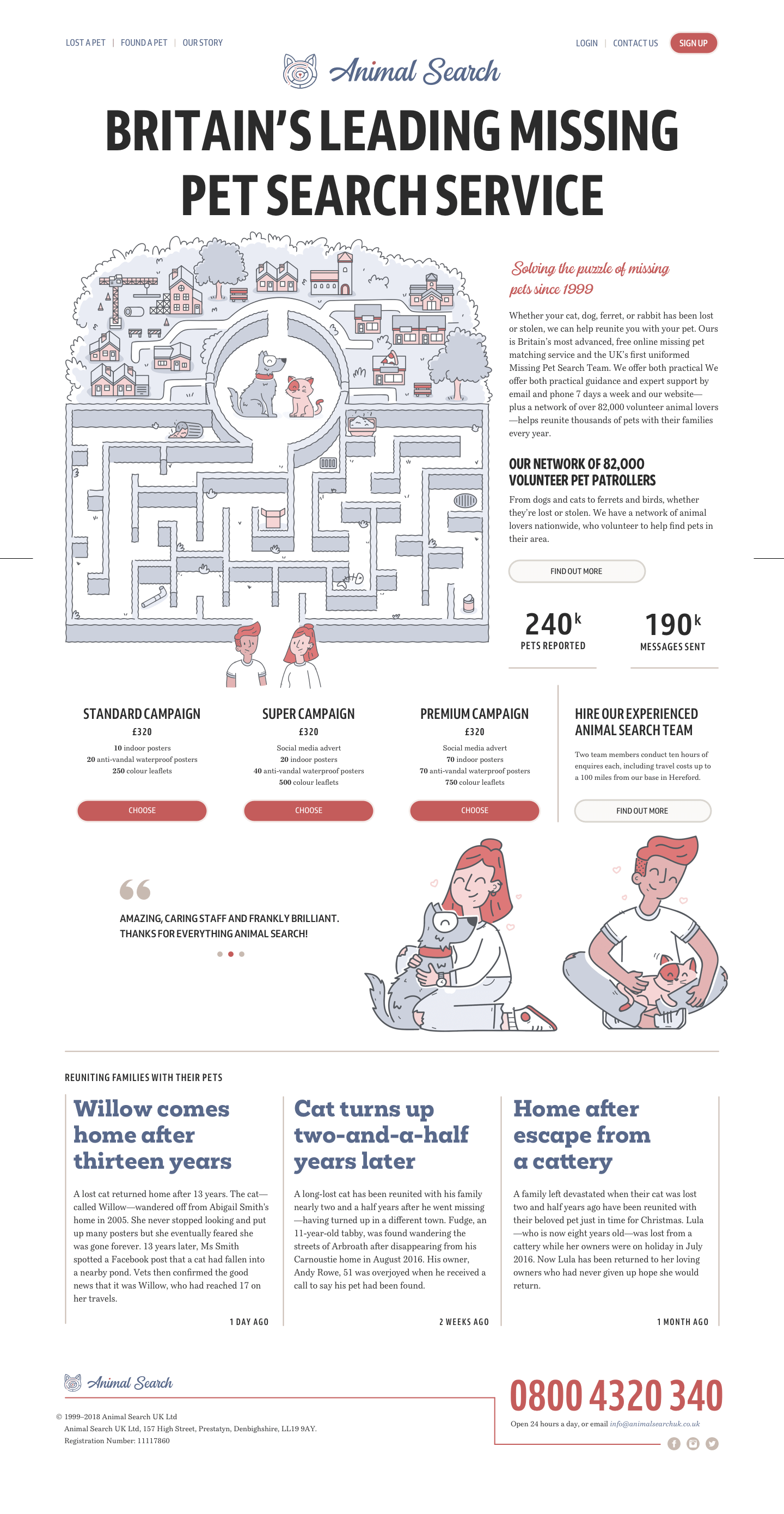 Losing man's best-friend—a cat, dog, or even an eclectus parrot—can be devastating. Animal Search help people find missing pets through advertising campaigns, community networks, and specialist search services. Their story had all the ingredients I needed to be interested in helping them with their branding and website design.
People ask me sometimes how I approach a redesign project. Truth be told, I adapt my process for every client as yes, every client's needs are different, but also because changing things keeps me from falling back on predictable patterns. Designing for Animal Search involved me working on; art direction and brand concept design, colour, typography, layout, and a little user interface design.
Finding a pet is like solving a puzzle
As many businesses do, Animal Search have always described what they do, not why, or the impact their services have on people's happiness. Yes, they sell advertising, run community networks, and their search teams look for lost pets. But, in reality, what they do is reunite families by solving the puzzle of a missing pet.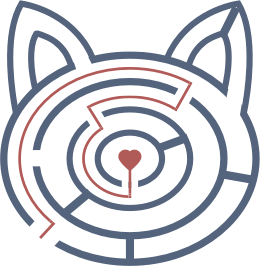 Think of Animal Search and animal silhouettes, magnifying glasses, and paw prints, are all predictable choices, but none represent solving a puzzle by finding a pet. My new logo mark brings all these aspects together and the choice of which animal forms the maze can change depending on circumstances.
I incorporate illustration into my work as often as I can. I didn't need to look too hard to find the right illustrator for the Animal Search puzzle concept. It had to be Vic Bell. I've worked with Vic on several projects, including Equfund and my very own Errol the Gorilla.

Refreshing the colour family
While their bright blue and orange colours certainly pack a punch, they didn't stand out from the dozens, hundreds, maybe thousands of other businesses using similar colours. Embracing a palette of softer—but no less impactful colours—helps the Animal Search brand feel more approachable.

Static visuals
After first agreeing the new high-level creative direction for the updated Animal Search brand as a whole, I created static designs for their website's most important pages, paying particular attention to how someone's experience of their brand would be consistent across platforms.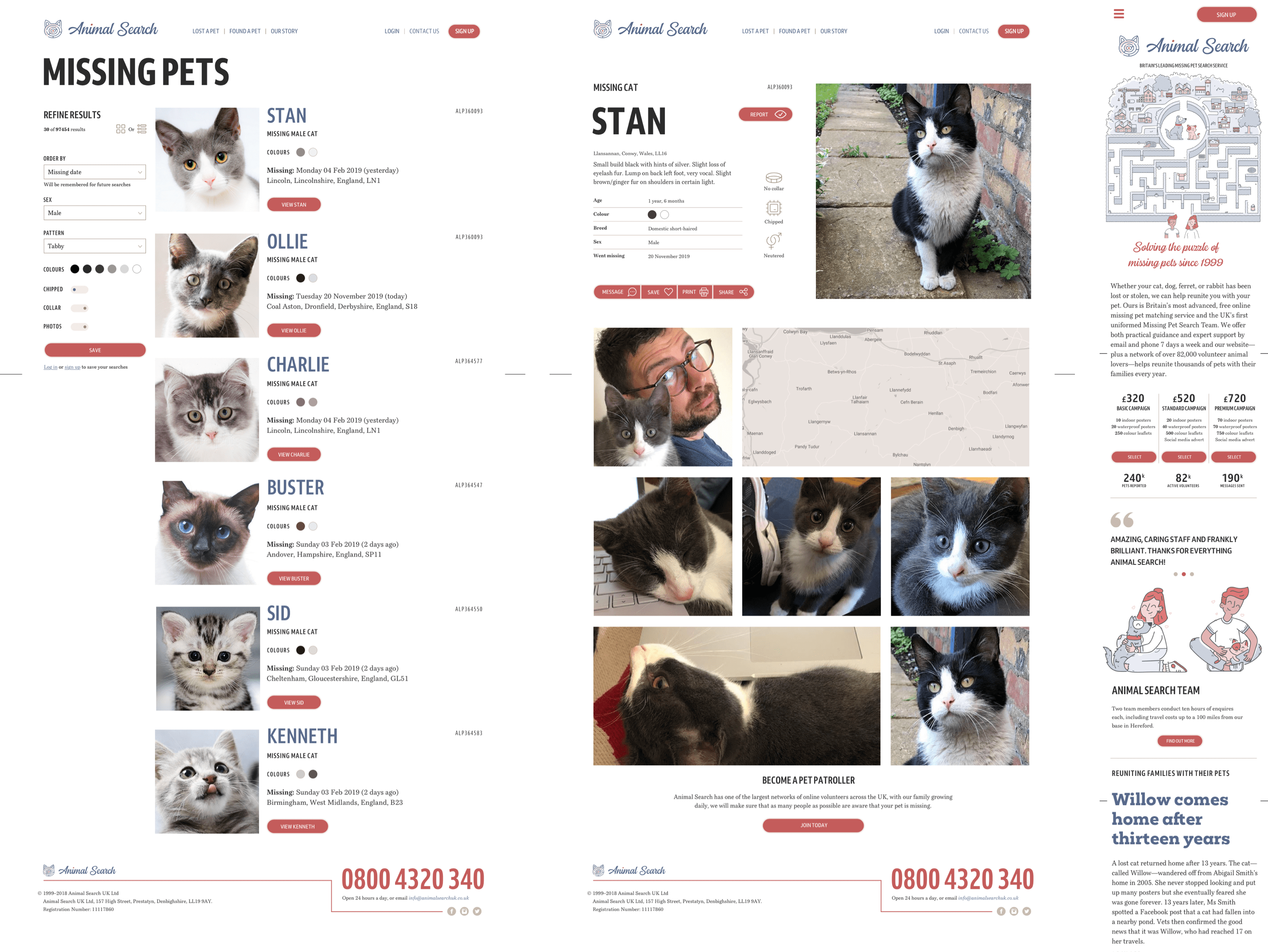 A consistent brand experience
My goal for Animal Search was to create a consistent experience of their brand across desktop, mobile, posters and printed materials including their guides and leaflets. I developed a set of foundation styles which include:
Symmetrical 3 + 4 compound grid
Common typography styles
System of brand, interactive, and functional colours

Cutting room floor
In every project, there are designs that never make it beyond the concept stage, and Animal Search was no exception. Here are a designs for a highly distinctive series of missing pet posters.

The new Animal Search website will launch some time in 2019.