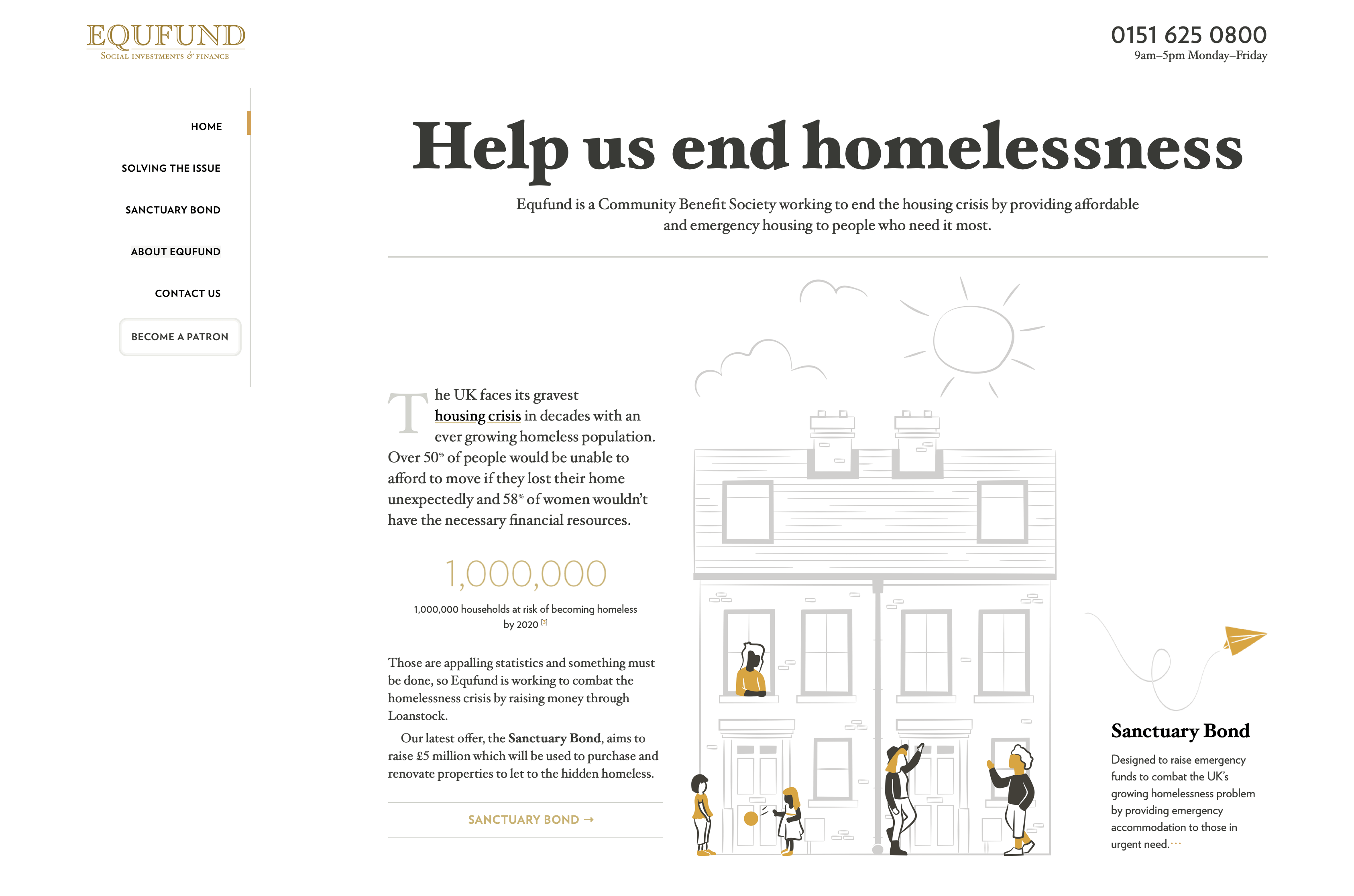 To visualise the impact Equfund has on people and communities, I asked illustrator Vic Bell—the talented artist who made our very own Errol the gorilla—to create a series of playful illustrations. These match perfectly their new colour palette, including the distinctive gold accent.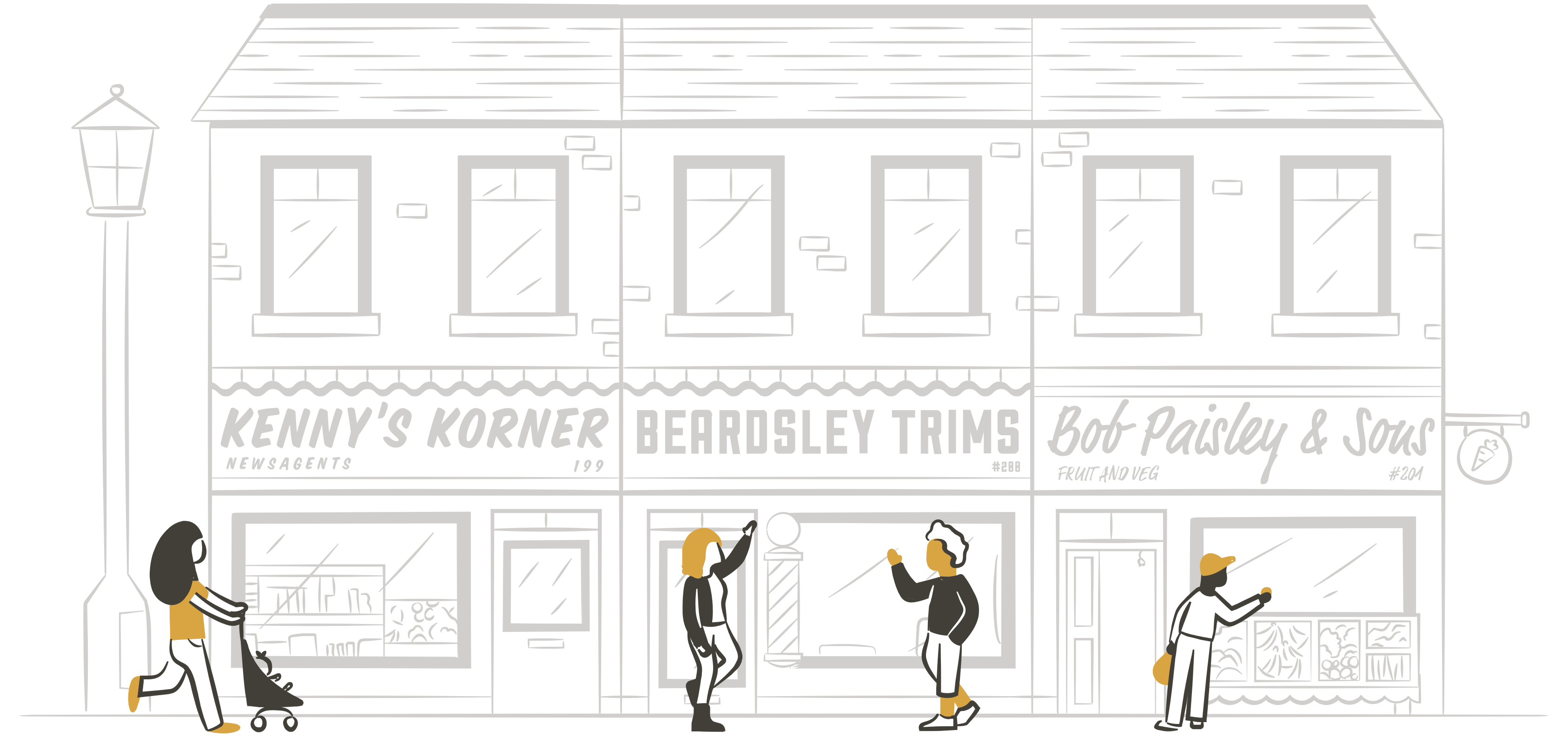 Refreshing the Equfund visual identity
My design for Equfund includes a refreshed colour and typography palette. Whereas their previous design used Times New Roman and colours which were more green than gold. I replaced these with a more elegant serif typeface and a brighter gold.
A brighter colour palette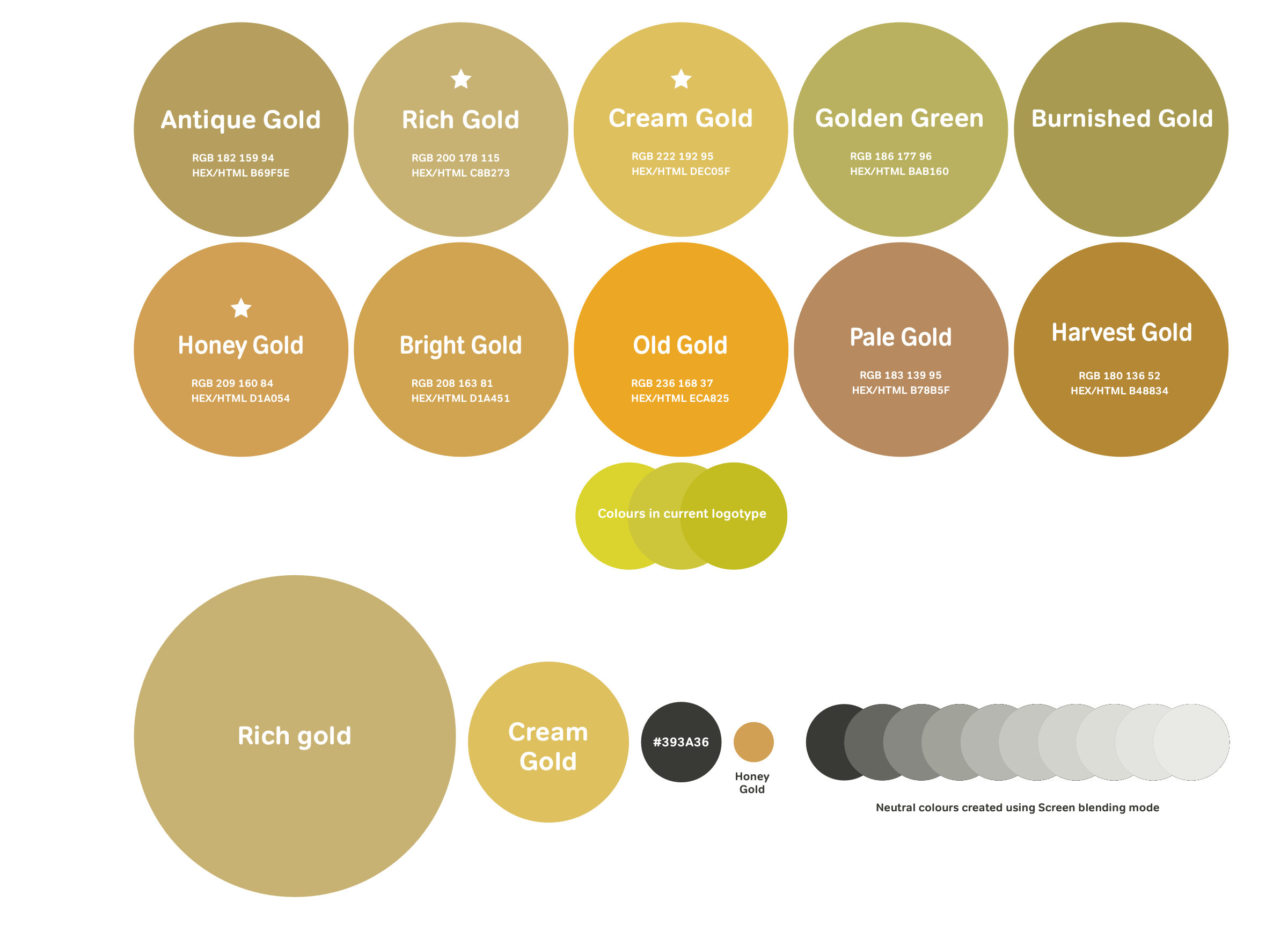 With so many variations in colour, it took time to agree which gold is right for the new brand. Equfund and I evaluated several colour options before selecting Pantone Rich Gold for their refreshed brand colour. To bring the design alive, I added extra gold accent colours which Vic used in her illustrations.
Brand colour: Pantone Rich Gold
Accent colours: Pantone Cream Gold (25%) and Honey Gold (10%)
Selecting a new typeface
Equfund wanted to refresh their typography, rather than replace it, so I swapped their tired Times New Roman with a fresh Hoeffler Text from the Hoeffler & Co.. I chose regular styles for headlines and running text and the engraved style of Hoeffler Text perfectly suits the wordmark and drop caps in print.

Illustrating communities
Vic Bell's playful illustrations suggest the communities which Equfund are helping to preserve. They're also the perfect compliment to Equfund's new typography. I used the full illustrations for impact on key pages and smaller versions to bring content and navigation to life.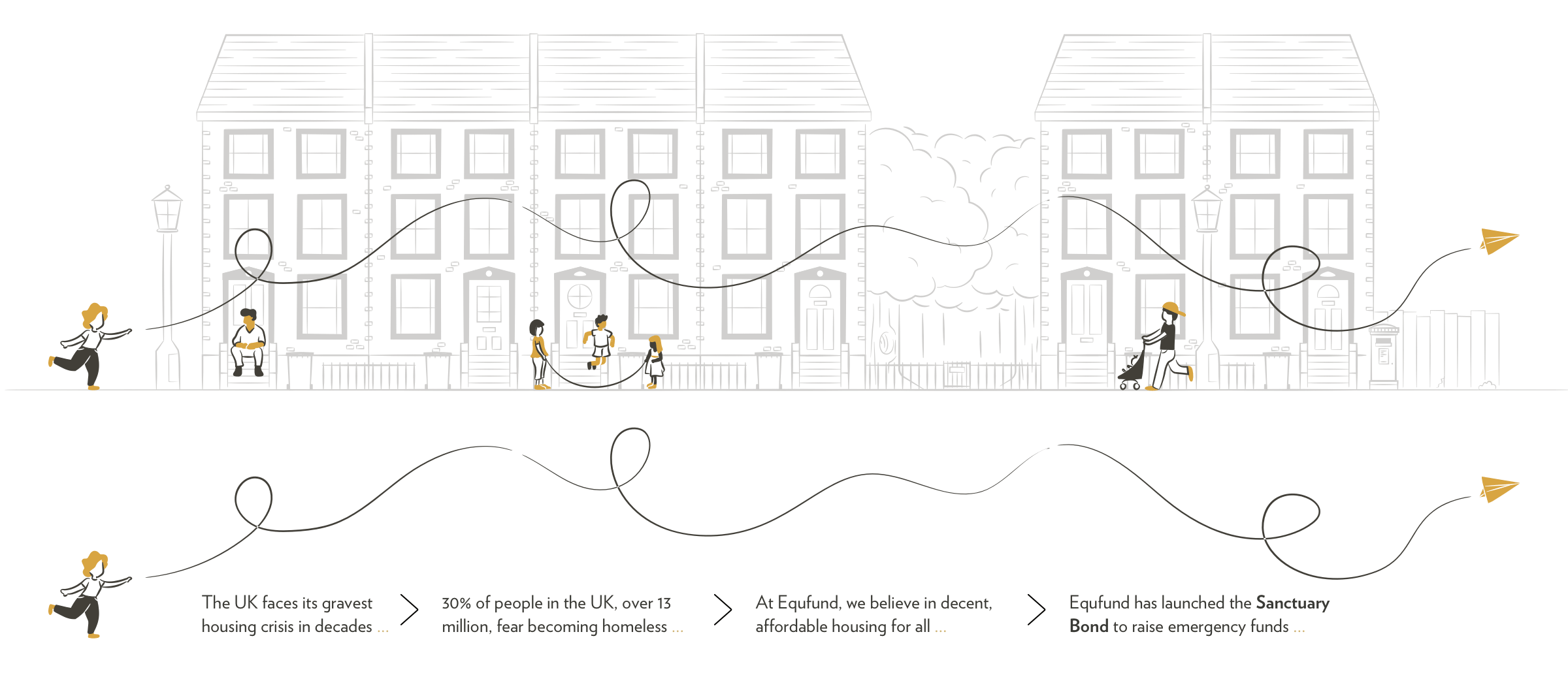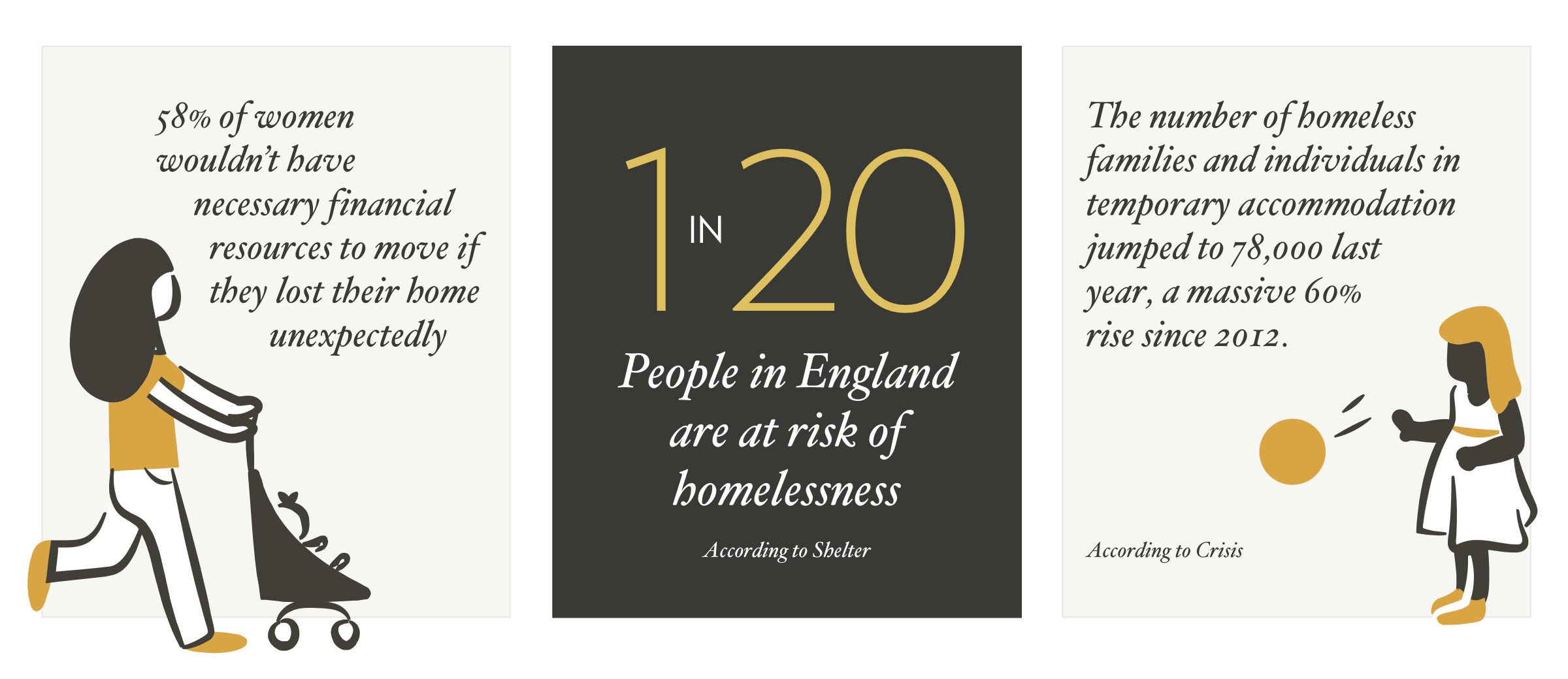 Equfund in print
I enjoy designing for print as much as, sometimes more than, working on the web. This project included designing business cards and letterheads, plus new offer documents for Equfund's Sanctuary Bond Loanstock.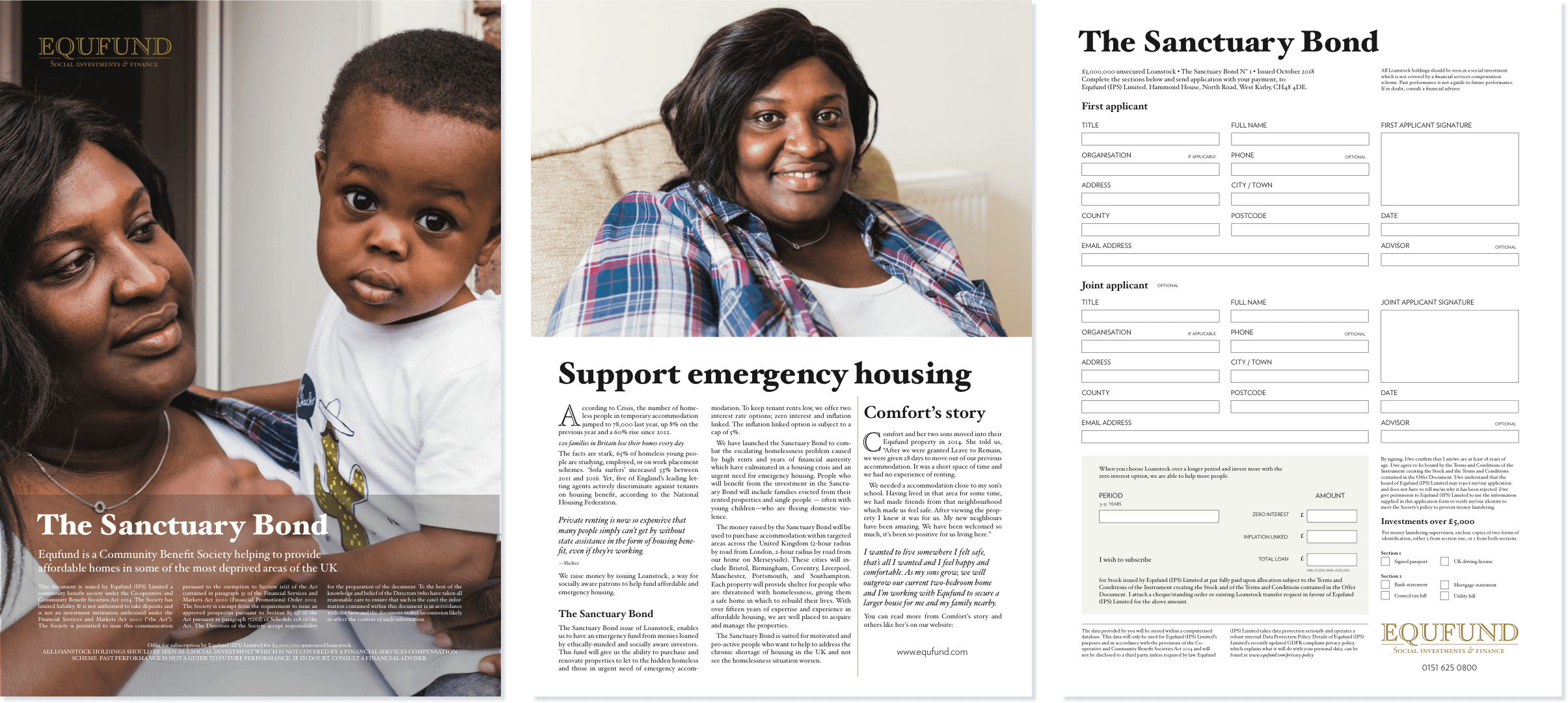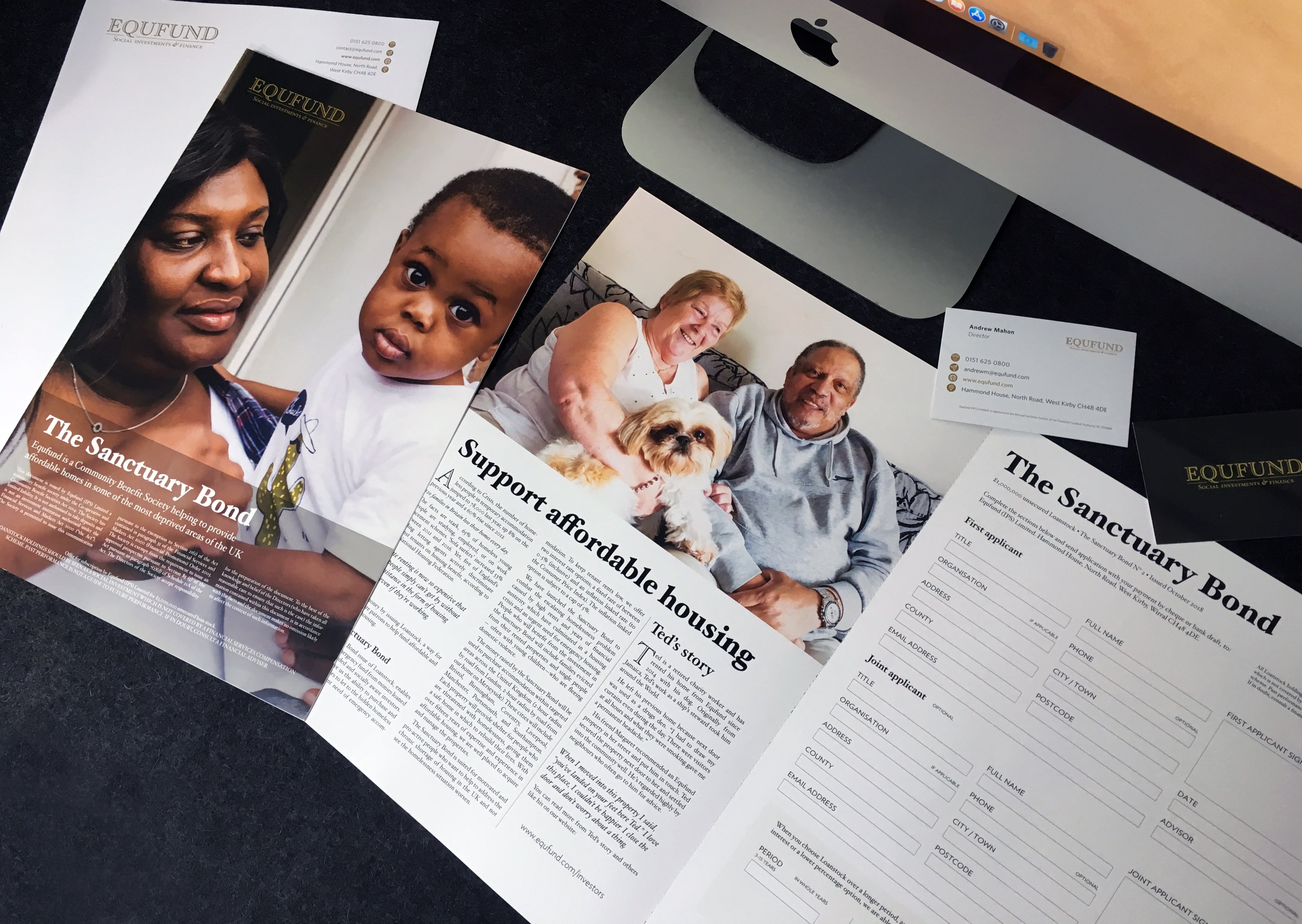 A consistent brand experience from beginning to end
A few years ago, I began to specialise in helping businesses, charities, and NGOs to develop consistent brand experiences for customers across different channels and touch-points. Working with Equfund was incredibly gratifying and I'm looking forward to next year and developing their brand assets and website further.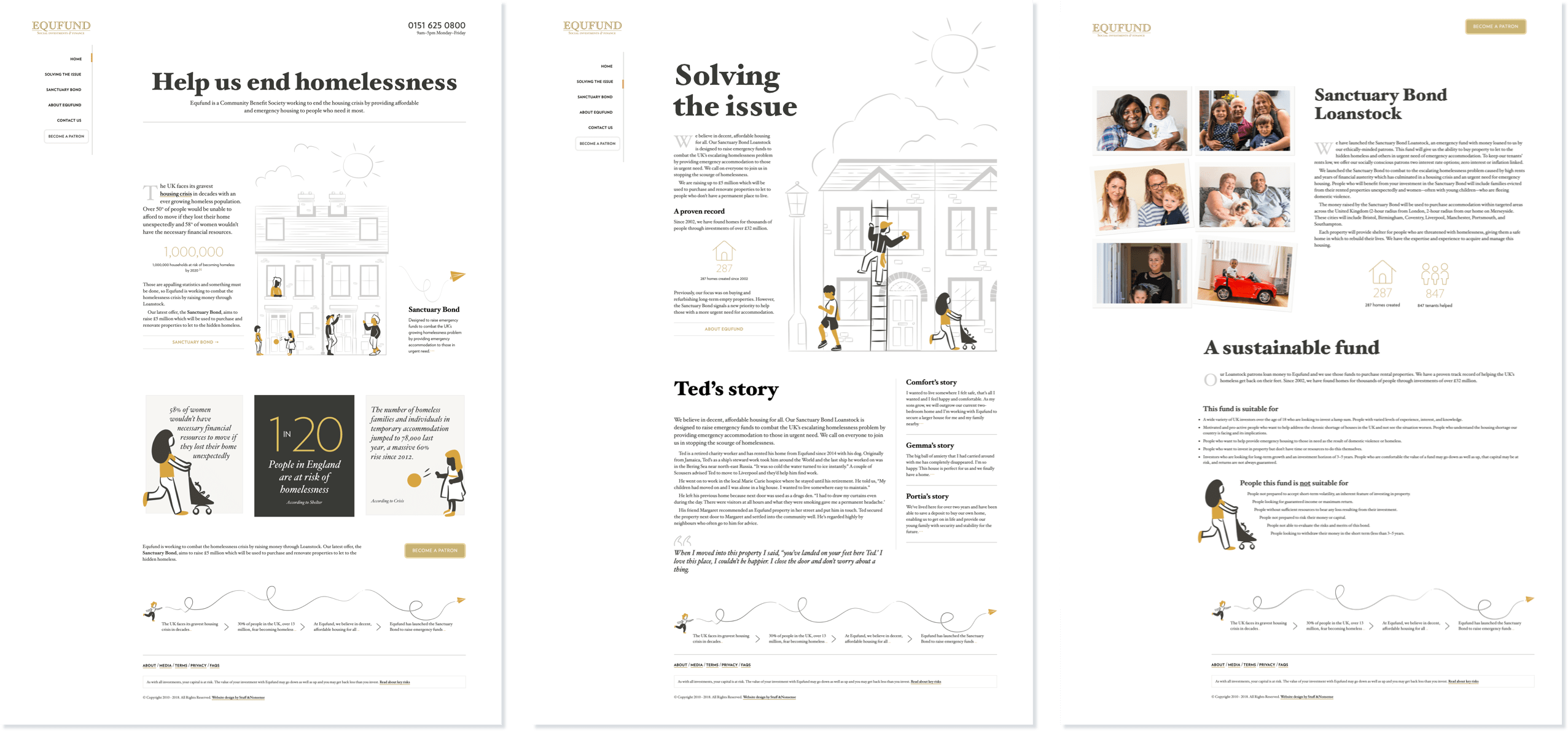 ---
Does your organisation need help developing a consistent brand experience? I can help you with that, so get in touch?